Michael Schumacher: A profile of the Mercedes driver

By Andrew Benson
Chief F1 writer
Last updated on .From the section Formula 1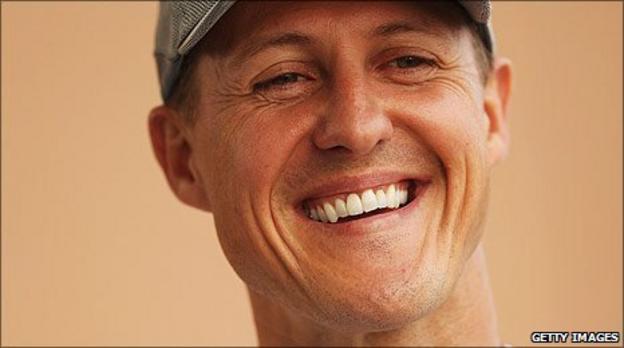 Michael Schumacher has had a pretty dismal time since he returned to Formula 1 at the start of 2010 after three years in retirement - but at least in 2012 he can finally point the finger somewhere other than at himself.
The German legend has looked more convincing this season than at any time since his comeback - and the biggest improvement has been in qualifying.
By the second half of last season, he and team-mate Nico Rosberg were reasonably evenly matched in races, but the older man just could not extract the ultimate from the car over one lap.
But this year it seems finally to have clicked, and the two are pretty level pegging on Saturday afternoons and have continued to show comparable pace in races.
The one exception was China, when Mercedes were in dominant form and Schumacher was half a second off Rosberg in both qualifying and the race.
He might have made up for that in Monaco, when he qualified on pole, but for a five-place grid penalty that had been imposed on him for running into the back of Bruno Senna in the previous race in Spain. The third time within a year he had misjudged a situation and smacked into the back of a rival, it has to be said.
What has really derailed his season, though, has been lamentable reliability on behalf of his team. Schumacher had finished only three races before the British Grand Prix.
Schumacher's contract expires this season and one suspects that the man himself will probably fancy at least another.
Whether Mercedes feel they want to continue with a Schumacher who is better than he has been, but still neither as good as he used to be or the very best of the current crop, remains to be seen.