Driver profile: Romain Grosjean

By Andrew Benson
Chief F1 writer
Last updated on .From the section Formula 1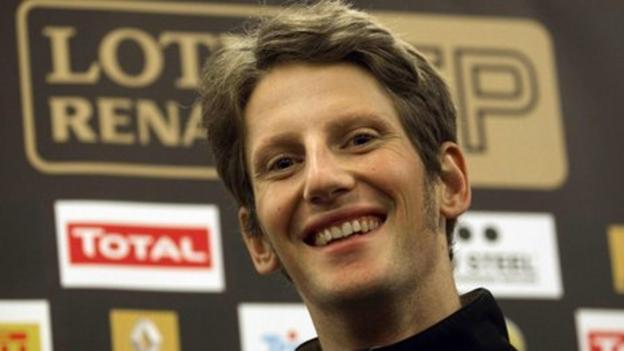 Romain Grosjean is having a second bite at F1 after a half-season alongside Fernando Alonso at this team in 2009, when it was called Renault, and this time he is making a rather better fist of it.
On occasion, Grosjean got within spitting distance of Alonso, but overall the comparison between their performances was not flattering for the novice. The result was Grosjean was dropped at the end of the season.
But two years in GP2, including winning the championship, allied to his manager and Lotus team boss Eric Boullier keeping the faith, led to his return.
Helped no doubt by a user-friendly car that has proved quick out of the box and at most circuits, Grosjean has impressed with his turn of pace.
Less impressive were the string of accidents he became involved in early in the season the prevented him scoring what promised to be some seriously good results.
On balance, though, Grosjean has out-paced his illustrious team-mate Kimi Raikkonen and appears to be in the process of carving himself a decent career.