Driver profile: Daniel Ricciardo

By Andrew Benson
Chief F1 writer
Last updated on .From the section Formula 1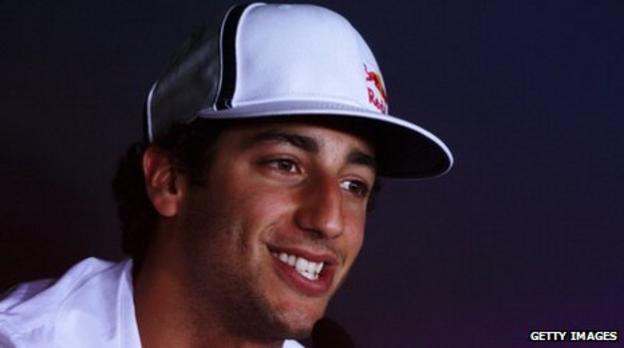 Daniel Ricciardo has had an up-and-down start to his first full season in Formula 1.
Drafted in alongside fellow Red Bull protégé Jean-Eric Vergne for the latest in a series of shoot-outs to which the company subjects its young drivers, the results so far are inconclusive.
He has generally had the better of Vergne in qualifying, and his performances include a stunning sixth place on the grid for the Bahrain Grand Prix.
But his race performances have, with one or two exceptions, been less convincing - and that brilliant result in Bahrain was thrown away with a messy first lap.
The team's highly experienced technical director Giorgio Ascanelli described Ricciardo's performance in Bahrain in qualifying as a breakthrough that had allowed him to access a higher level of performance, likening it to a similar moment Sebastian Vettel achieved in Valencia in 2008.
But, Ascanelli says, the difference was that Vettel, once he had made it, never looked back, whereas Ricciardo has not yet found a way to repeat it.
If he does, Ricciardo could have a bright future.