Driver profile: Jean-Eric Vergne

By Andrew Benson
Chief F1 writer
Last updated on .From the section Formula 1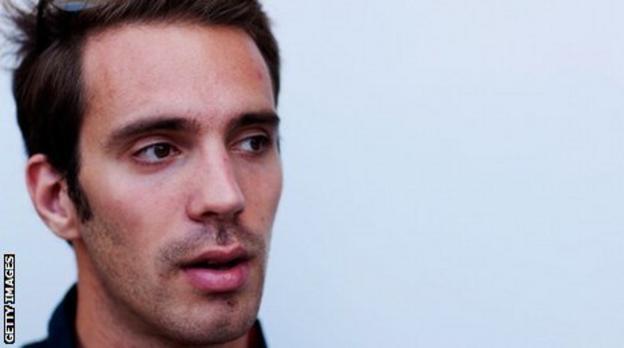 Before this season, inside Red Bull, there were those would tell you last year that of all the aspiring young drivers in their programme, Frenchman Jean-Eric Vergne was the one with the most potential.
So his grand prix debut with Toro Rosso was awaited with some interest this season.
It got off to a good start in Australia, with the intense Frenchman out-qualifying his team-mate Daniel Ricciardo before losing out to the Australian - and on a point - in a madcap last-lap scramble involving a number of other cars.
Ironically, since then, Vergne's qualifying performances have generally been poor, while in races he has often looked extremely impressive.
There was a strong eighth place in Malaysia in the wet, and that was set to be followed by an even more eye-catching seventh in Monaco before his team gambled on a late shower of rain that never materialised.
Meanwhile, his qualifying has been suffering from over-driving - trying too hard, basically. If he can calm himself down and discover the secret of Saturday afternoons, Vergne could be one to watch.