Driver profile: Heikki Kovalainen

By Andrew Benson
Chief F1 writer
Last updated on .From the section Formula 1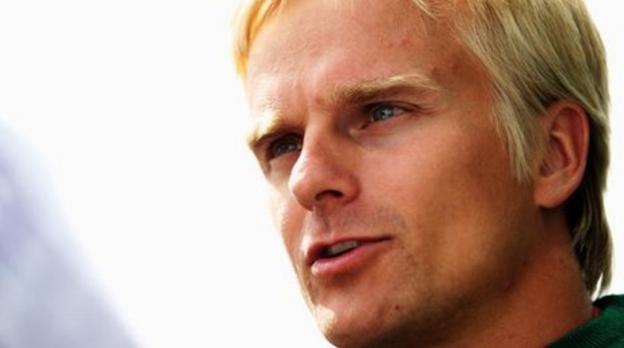 Heikki Kovalainen says he joined Lotus - now Caterham - in 2010 to re-establish a reputation that had been somewhat damaged by two seasons alongside Lewis Hamilton at McLaren.
In that, he has succeeded, up to a point. Consistently impressive performances for the novice team have made him their go-to driver, and in 2011 he completely outperformed partner Jarno Trulli - hammering the renowned one-lap specialist 16-2 in qualifying.
Kovalainen says he will leave Caterham only if one of the 'big four' teams comes calling, which realistically means he will probably be there for the long haul.
Together, team and drivers hope to extricate themselves from the no-man's land they occupied in 2011 - clear of the other two 'new' teams - but not quite on the back of the midfield pack.
To their disappointment, the team have not quite made that leap this season, although there have been encouraging signs of late. But Kovalainen continues to produce reliable, consistent, pacey performances.