Ferrari and Red Bull forced to abandon test plans
By Andrew Benson
Chief F1 writer
Last updated on .From the section Formula 1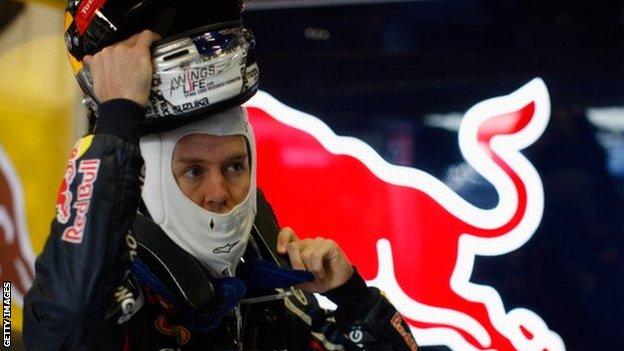 Ferrari and Red Bull have been forced to abandon plans for a different final pre-season test programme from other teams.
Both teams had planned to run at Barcelona's Circuit de Catalunya from 2-5 March, rather than 1-4 March.
But governing body the FIA has told them this is against the rules.
It breaks article 22.4 of the sporting regulations, which forbids testing in "the week preceding the first event", which is in Australia on 18 March.
This has been interpreted as meaning the week leading up to the week in which the first race is held.
Ferrari, who are struggling to understand a new car that is a major departure in design philosophy, initially changed their programme to start and finish a day later than originally planned.
Red Bull decided that would better fit their plans, too, and asked Ferrari if they could run alongside them.
Ferrari told BBC Sport the forced change was "not a big issue".
The team have not changed the programme for the first drivers, with Felipe Massa running on the first and third days of the test and Fernando Alonso the second and fourth.
Red Bull are following the same programme with their drivers, with Mark Webber starting the test on Thursday and also driving on Saturday, while world champion Sebastian Vettel runs on Friday and Sunday.
Some teams are slightly perplexed by the FIA's stance as last year a test was scheduled to take place in Bahrain that finished eight days before the first race. It was cancelled when the Bahrain event itself was called off because of civil unrest.