Formula 1 teams set for final pre-season test
By Andrew Benson
Chief F1 writer
Last updated on .From the section Formula 1
Formula 1 teams are gathering at Barcelona's Circuit de Catalunya for the crucial final pre-season test.
The teams run from Thursday to Sunday for their last four days of on-track preparation before the first race in Melbourne, Australia on 18 March.
The test will be vital in understanding their new cars as this is the shortest pre-season test programme for years.
Red Bull have looked strongest but all will be looking for clues as to how they compare to their rivals.
McLaren are generally agreed to be the closest to the world champions on pace, with Mercedes not far behind.
Ferrari are the big mystery of pre-season testing so far.
After struggling to match Red Bull for pace over the last three years, they decided to take a new direction in design with their new car, and lead driver Fernando Alonso has admitted it is taking them longer to understand it than they would like.
However, the double world champion has insisted the famous team can still start the season strongly.
"We are continuing with development of the new car," Alonso said last weekend.
"Maybe we are only taking small steps forward, but they are coming constantly. In Barcelona (at the second pre-season test), the F2012 was better than it had been in Jerez (at the first test) and it will be better still this week and even more so in Melbourne.
"There is still a lot of work to do, but as of today, there is no reason why we should not be ready for the first race.
"It is definitely too early to say where we are compared to the others. Red Bull is very strong, but that's hardly a surprise."
Teams can only test with one car at a time, and all the leading teams have chosen to have their drivers alternate in the car from day to day.
McLaren's Jenson Button will drive on Thursday and Saturday, alongside Red Bull's Mark Webber, Ferrari's Felipe Massa and Mercedes' Nico Rosberg.
Button's team-mate Lewis Hamilton will drive on Friday and Sunday, alongside Alonso, Red Bull's Sebastian Vettel, Ferrari's and Mercedes' Michael Schumacher.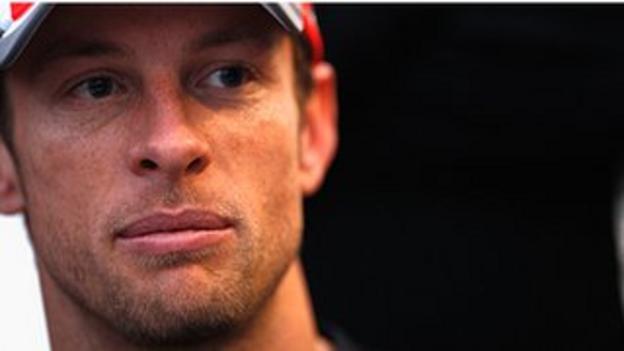 Eleven of the 12 teams will be attending the test, which will provide the first glimpse of the new car from back-of-the grid HRT.
Their rivals Marussia, formerly Virgin, have been forced to miss the test after their new car failed one of its mandatory crash tests. They will now head to the first race having never run their new car.
Among the midfield teams, a lot of attention will be focused on Lotus.
The team, who have raced as Renault since 2002, impressed at the first pre-season test but were forced to pull put of the second test last week after discovering a problem with their chassis.
Lotus admitted on Wednesday that the problem was with the mounting of the upper-front suspension wishbone. Technical director James Allison said the repair has added 1kg in weight to the chassis but that this is "manageable".
"It won't have any significant impact on handling or performance," said Allison.
The team will now attempt to make up for the four days of testing they have lost as a result.
They will run novice Romain Grosjean for the first two days and former world champion Kimi Raikkonen on Saturday and Sunday.
Force India, the other midfield team that has looked particularly impressive so far, have Scot Paul di Resta running on days one and three and his German team-mate Nico Hulkenberg on days two and four.