Spain to host only one Formula 1 race from 2013
Last updated on .From the section Formula 1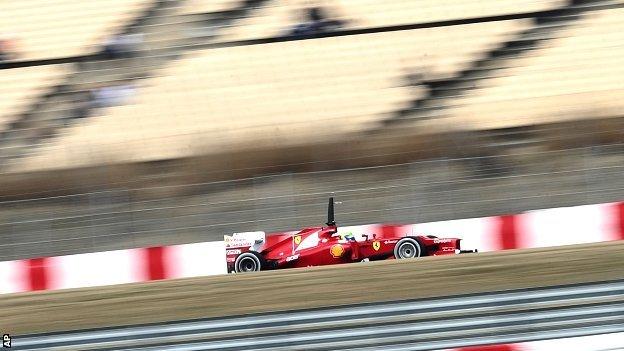 Spain is likely to stage only one Grand Prix a season from 2013, with Barcelona and Valencia alternating as host.
Local authorities in the country are under pressure to save money as part of a government austerity drive.
Formula 1 chief Bernie Ecclestone told radio station Cadena Ser: "It's simply a way for us to try to help Valencia."
Valencia's local government suggested in January that it wished to renegotiate a race fee of around 25 million euros (£20.6m) a year.
The 2012 calendar contains 20 races, with the Spanish Grand Prix in Barcelona on 13 May and the European Grand Prix in Valencia on 24 June.
It is unclear whether another race would be introuduced to replace the one that drops off the calendar, although Ecclestone has previously said he would ideally like to extend the calendar to 25 races.
Vicente Aguilera, president of Barcelona's Montmelo circuit, said an agreement is still yet to be fully agreed.
"We are negotiating and we have a positive attitude," he told sports daily newspaper Marca.
"At this moment nothing is agreed."