Mark Webber column: Red Bull's Australian GP preparation
By Mark Webber
Red Bull driver
Last updated on .From the section Formula 1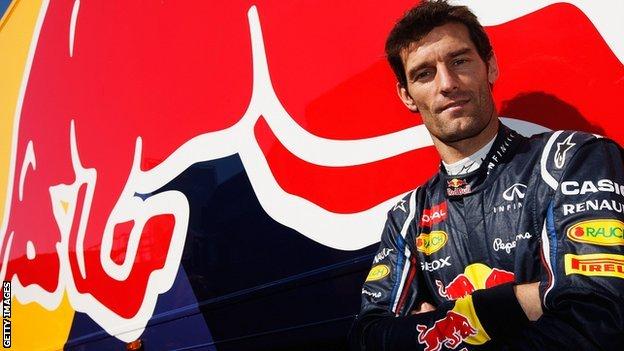 It seems amazing to think it is nearly four months since I stood on the top of the podium after winning the Brazilian Grand Prix at the end of the 2011 season.
We had a pretty good winter at Red Bull Racing. It was a condensed pre-season testing programme - only 12 days as opposed to 16 last year - and as always in that situation you can't foresee some of the challenges there might be.
It's mind-blowing how prepared you need to be to deal with that because the schedule is so tight and the cars are very complex. If you have any issues, you can lose a lot of mileage quickly - as we found out with my team-mate Sebastian Vettel on the final day of testing.
There has been a lot of comment about the noses of the new cars, because of the step most of them have. They certainly aren't particularly pretty.
For the drivers, the designers and the fans, it's a shame they've managed to come out like that because of the way the new rules have been interpreted. But we'll get used to them pretty quickly.
I still think our car looks beautiful and they always look better when they've got a bit of champagne on them. That's the goal.
Performance-wise, we're a team aiming to win, and we know it's a very challenging season ahead against a lot of good, ambitious teams.
Mercedes, Ferrari and McLaren all need to win. It's going to be fascinating how it turns out.
It's been incredibly rewarding for the team to be at the level we have been for the last two years, but it doesn't take much to fall off. We work to fine margins in F1, and you might not be as comfortable as you were in the past.
At this stage, we really don't know if we have done enough. Clearly, we'll be competitive. But whether we're strong enough to win remains to be seen.
What we have been able to work out from testing is that all the teams have strengths and weaknesses - including us.
ON THE MARK
Winning in Brazil at the end of the season was such a great reminder for me of what it's all about.
In terms of victories, I had a dry season until that one at the end and it confirmed to me how much I still enjoyed testing myself and striving for those feelings again.
I had an extended break down in Queensland, which worked out well.
I was very fortunate with the weather - they had unbelievable rain there the year before - and I did all sorts of stuff.
I had a long period off from training from Brazil to 1 January, which is not unusual, and it was great to be able to spend some time with some good friends.
It was the longest break I'd had in Australia in the 10 years I've been in F1. But it was a complete confirmation and reminder that while it was great to be down there, there is absolutely no way I am ready to do that full time.
OFF THE MARK
On the final day of testing, I went out to watch on the track with Adrian Newey, Red Bull's chief technical officer. It was an eye-opening experience for me.
Everyone knows that Adrian is the best there is in terms of F1 car design, but he is also absolutely all over the drivers' inputs and the dynamics of the car when it's out on the track.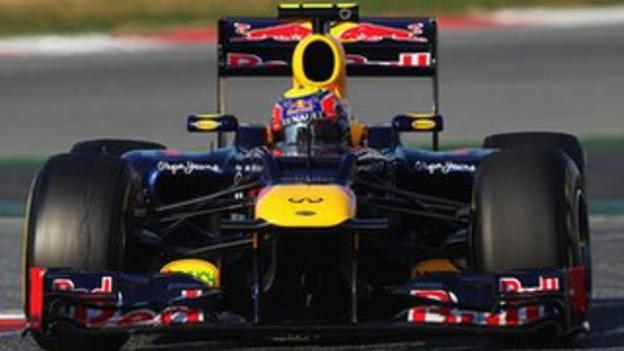 To the untutored eye, it's quite difficult to see the differences in style between drivers and the specific things the drivers are doing to handle the cars on the limit.
Obviously, us drivers know what to look for - and Adrian sees it exactly like a driver.
As we were watching at one point, Fernando Alonso came into Turn 10 in the Ferrari. I could see the fine things he was doing. You could tell he was working. The car didn't look bad - it was Fernando ahead of the car and he was doing his profession, and it's good to see that.
Adrian and I spoke about it and the things Adrian said were right on the money driver-wise.
We were only there for half an hour because Adrian is incredibly influential for our team, so he is a man in demand. But he's also a top bloke, so it was nice to be able get the time to go out.
WEBBER UNSPUN
It's comical what's going on at Chelsea Football Club at the moment.
I met Andre Villas-Boas at the Belgian Grand Prix last August and when I was at the Manchester United-Chelsea match a month or so ago he came up to see us. Even with all the pressure he was under, you could see he was a quality guy.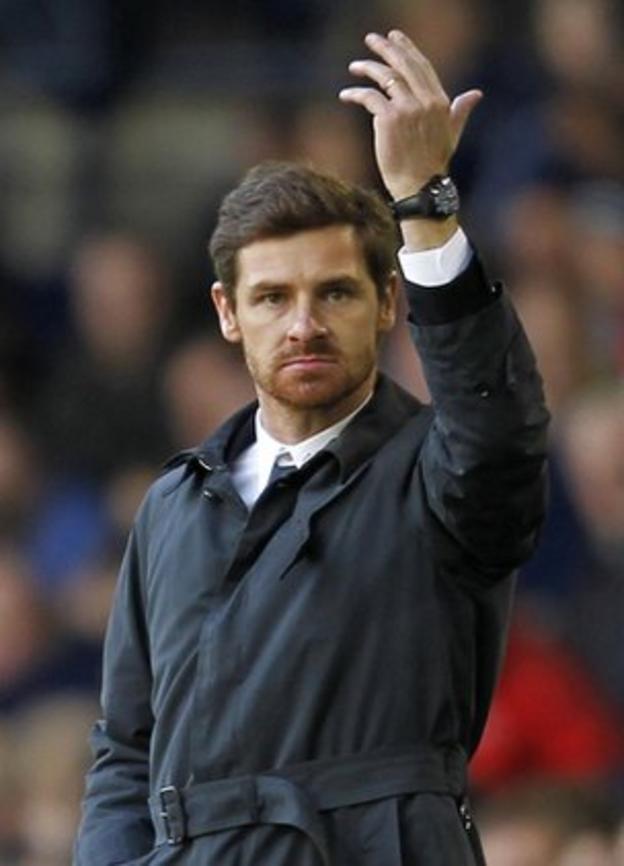 So when he was sacked last week I was just blown away. I know there was a lot of politics going on with the players, and once you lose the dressing shed it's always going to be difficult. But we all know who everyone is laughing at now.
I was a big fan of Jose Mourinho when he came to Chelsea with bags of self-belief and a new style of management. He was a phenomenon there and made a big impact with Premiership titles in 2005 and 2006.
Given the succession of managers who have come and gone since Mourinho left, you get the impression Roman Abramovich is still searching for someone to recreate those glory days.
Maybe now it's about putting down building blocks and letting the foundations settle in order to regain some stability for the team. I thought that's what AVB had been hired for - he certainly saw it as a project.
Abramovich clearly realises how important the manager is to pay all that money for them, but when you keep changing that key position endlessly, it must be so challenging for everyone at the club.
It's the same in any sport or business. Continuity is such a vital thing. Without that, people will always be testing boundaries and respect for each other, and that's why, in my opinion, Chelsea's approach is flawed.
The big problem now is, unless you're after a bit of coin, who the hell would go there?
It's very disappointing and a bizarre turn of events.
Mark Webber was talking to BBC Sport's Andrew Benson. Read his exclusive column every Wednesday.