Team profile: McLaren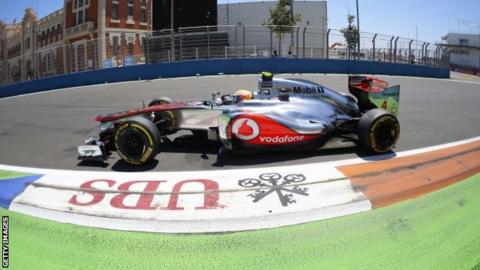 Second only to Ferrari in terms of success and longevity in the sport, McLaren have evolved from its humble beginnings in the 1960s when New Zealander Bruce McLaren created the team from scratch.
McLaren, who won four races as a driver, founded the team in 1966 and won his first race in his own car in 1968, the first of 177 race victories for the team. Sadly, he lost his life in a testing accident in 1970.
Emerson Fittipaldi stormed to the drivers' championship title in 1974 and together with James Hunt gave McLaren their first constructors' title. The first of eight.
The trajectory of the team changed when Ron Dennis took over in 1981 as the Englishman transformed the team into one of the sport's superpowers.
The Woking-based team enjoyed a golden era between 1984 and 1991 - which included the 1988 season where they won 15 of the 16 races - winning seven drivers' and six constructors' titles with the likes of Alain Prost, Ayrton Senna and Niki Lauda.
The early '90s saw a dip in form as Williams came to the fore, but the team found the winners' circle once more at the end of 1997, with Mika Hakkinen taking his first grand prix victory - and that inspired the Finn to two successive world titles in 1998 and 1999.
Another lean period followed, as Ferrari and Michael Schumacher dominated, and after a series of errors and a vicious inter-team battle between Fernando Alonso and Lewis Hamilton lost them the title in 2007, Hamilton came up trumps the next year to win his maiden title.
MEET THE BOSS - MARTIN WHITMARSH
What is F1's biggest challenge?
The teams working together, surviving, growing the sport and presenting an interesting and exciting spectacle for the fans.
Does F1 need road-car manufacturers?
It does not need road-car manufacturers. However, all the road-car manufacturers have made a significant contribution to the sport, and we should be absolutely grateful for that. What Formula 1 needs is an interesting sporting spectacle, to be financially viable and have some good professional teams that want to participate in it and want to create that show.
"It can do that with or without the manufacturers, but certainly we should thank the automotive manufacturers who made a contribution in the past, and we should welcome them in the future."
The best piece of advice I have ever given a driver is...
... come and drive for McLaren!
The best piece of advice I have ever received is...
... think a bit longer before making that decision.
What kind of team boss are you - hairdryer treatment or arm around the shoulder?
"Neither. I hope I'm a balanced individual who is part of the team, who wants to support drivers if they are trying hard. Mistakes will be made by drivers - that's part of motor racing. Mistakes will be made by the team. Provided everyone is working hard together as a team, we avoid the blame when things do not work out.
Are you a wheeler dealer or a techie?
Again, I hope that I'm neither. I hope that I am a balanced leader of this team but I guess by history I was more of a techie than a wheeler dealer.
What was your first paid job?
A paper round when I was 14.
What time do you set your alarm clock for?
Sadly, I don't. I wake up without one from any time around 6 o'clock. I don't need an alarm.
Can you explain your team's philosophy in three words?
McLaren exists to win: we win by being the most technologically advanced and by having the best team spirit within our organisation.
What is special about McLaren?
The people within the organisation are ultimately what makes it special.
The ethos of the company and its heritage are important, but it is the high-quality people working in a professional, dedicated way striving to meet the objectives of the organisation that makes it what it is.
Why should people support McLaren?
People should, we hope, take an interest in F1 and thereafter in determining the team they wish to support. They should look for one that they feel has the values and approach and excitement that they empathise with.
What is the most difficult thing about being a team boss?
The most difficult thing about being a team boss in F1 is the pressure and the desire to win. There are 10, we hope, teams at the first race which have good budgets, good organisations and which are extremely difficult to beat. So inevitably winning has never been more difficult than it is now in F1.
Are you worried about the future of F1?
F1 has evolved and changed many times over the years. It faces particular challenges, as does every other business or enterprise in the world at the moment.
But the underlying offering of the best drivers in the world, in the most advanced cars, racing each other is a solid proposition and, I'm sure, while it may change in form in response to outside pressures, it will be sustained as a sport.