Formula 1 gossip and rumours from international media
Last updated on .From the section Formula 1
FRIDAY 30 NOVEMBER
Statistics show that Michael Schumacher was comprehensively beaten by team-mate Nico Rosberg during his three-year stint with Mercedes.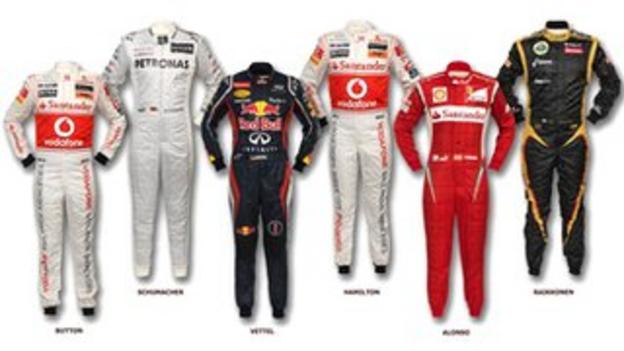 Force India says speed rather than money will be the deciding factor in who lines up alongside Paul di Resta next year.
Hopes for a French Grand Prix in 2013 look to be over after French authorities failed to meet a Tuesday deadline to apply to the FIA for consideration for a Formula 1 race.
The memorial service for the late Professor Sid Watkins, former FIA F1 medical delegate, and crusader for motorsport safety, will be held on 18 January 2013.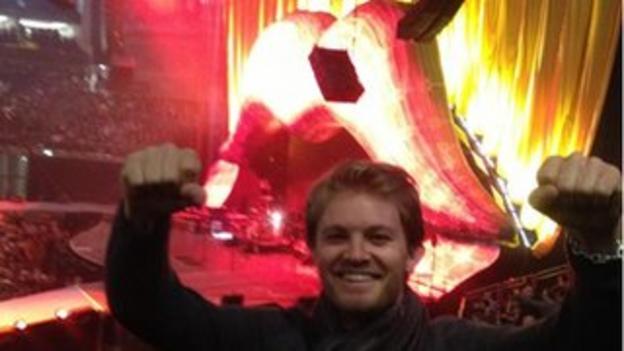 Full story: Joe Saward's grand prix blog
F1 fans will have the chance to bid for race suits signed and worn by the six world champions on the 2012 grid - Jenson Button, Lewis Hamilton, Michael Schumacher, Sebastian Vettel, Fernando Alonso and Kimi Raikkonen on Monday. Proceeds go to Wings for Life - a charity for spinal injuries.
Nico Rosberg's enjoyed his downtime last night, with a trip to London to watch the The Rolling Stones, tweeting: "Rocking London with the Rolling Stones!!!"
THURSDAY 29 NOVEMBER
Former world champion Alan Jones rates Kimi Raikkonen's comeback season as "one of the most successful" the sport has seen.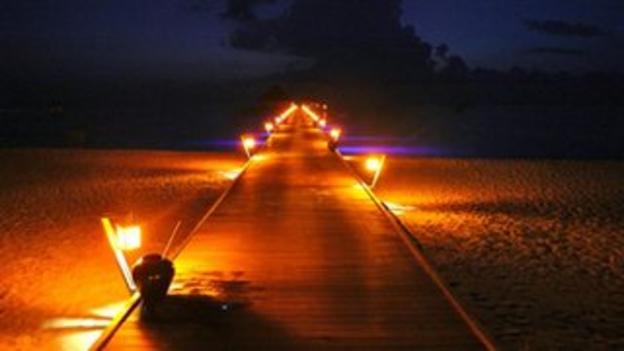 Fernando Alonso has finally put his feet up to "recharge battery" and get over his world title disappointment at a very relaxing looking holiday spot.
Bruno Senna said there are no hard feelings over being dropped by the Williams team in favour of Valtteri Bottas for 2013.
According to his father Anthony, Lewis Hamilton will "surprise a lot of people" when he moves to Mercedes in 2013.
The incoming mayor of Sao Paulo wants to keep Formula 1 at Interlagos. Bernie Ecclestone has warned that, without substantial upgrades to the ageing Brazilian grand prix venue, he might not extend the city's race contract.
WEDNESDAY 28 NOVEMBER
McLaren will be a 'weaker team' after Lewis Hamilton's exit, reckons Red Bull boss Christian Horner.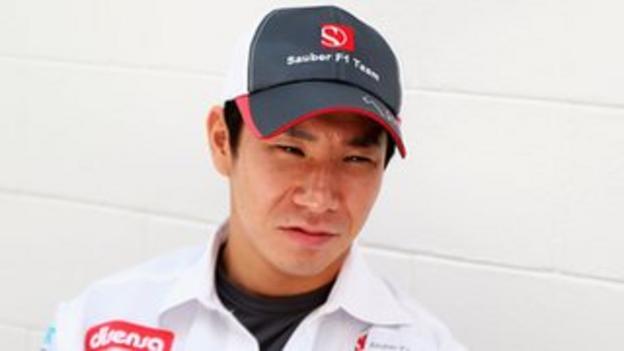 Desperate Kamui Kobayashi has raised nearly £500,000 from fans in a last-gasp bid to secure a drive for 2013.
Despite losing out to Red Bull in both title fights, it is not all doom and gloom for Ferrari as the Italian outfit will pocket more prize money than the champions.
Pastor Maldonado was the most penalised driver of the 2012 Formula 1 season, with the Williams pilot being punished 14 times. Ranging from grid drops to reprimands, the Venezuelan finished the year five ahead of nearest rival Michael Schumacher.
The Mark Webber five-day multi-sport challenge is off and running: "I'm proud...Freddie fresh legs!! Taz challenge underway."
Felipe Massa unwinds after a long Formula 1 season by playing football: "Family work!!! Futebol #v10treinamentos obrigado."
MONDAY 26 NOVEMBER
Ferrari team boss Stefano Domenicali has insisted that Fernando Alonso should have been crowned champion after his performance this season.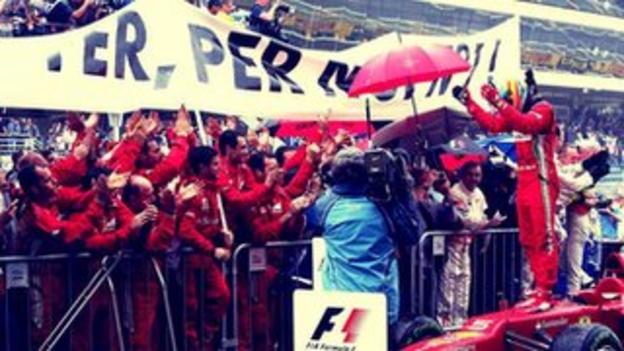 After the race, Alonso tweeted a picture of himself saluting his Ferrari team who held a banner up for him in parc ferme after he finished second in Brazilian Grand Prix.
Ferrari president Luca di Montezemolo said he is "proud" of Ferrari for fighting "all the way to the bitter end" in the drivers' championship.
Force India deputy team principal Bob Fernley described the safety car that negated Nico Hulkenberg's early Brazilian Grand Prix lead as "a joke".
SUNDAY 25 NOVEMBER
Kimi Raikkonen says he knew where he was going when he tried to drive through an escape road after going off during the Brazilian Grand Prix.
Robert Kubica saw his latest appearance on the rally stages end in disappointment after the former F1 racer was forced to retire on the final day of Rallye du Var.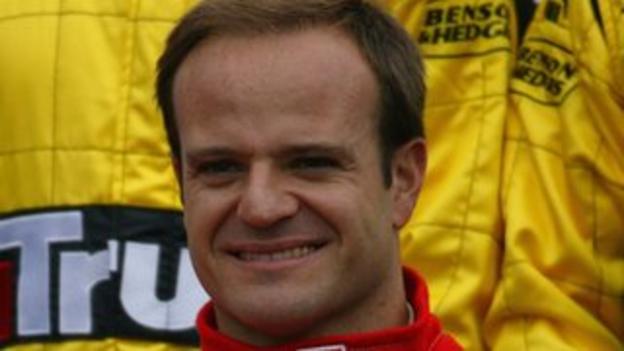 According to authoritative media sources, Valtteri Bottas will definitely replace current Williams race driver Bruno Senna in 2013.
Rubens Barrichello is rumoured to be in talks with Caterham about a possible race seat in 2013.
SATURDAY 24 NOVEMBER
Fernando Alonso's hopes of winning the world championship were boosted when a 10-place grid penalty for Pastor Maldonado means he moved up to seventh on the grid for the Brazilian Grand Prix. The Spaniard said: "Pastor Maldonado has had a penalty and we are seventh. One less position to the podium we desired..."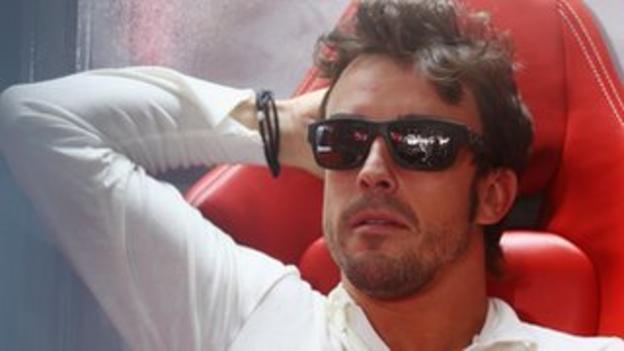 Full story: Fernando Alonso on Twitter
Kamui Kobayashi, Japan's only current Formula 1 driver, is hoping a website campaign can help raise the funds to keep him on the starting grid in the 2013 season after being dropped by the Sauber team.
Heikki Kovalainen insists he will not become a pay driver to secure his seat in Formula 1 - or any other form of motorsport.
Grand Prix Drivers' Association chairman Pedro de la Rosa plans to discuss the decision not to give Formula 1's medical delegate Gary Hartstein a new contract with the FIA.
THURSDAY 22 NOVEMBER
F1's teams and drivers will not be taking any chances with security at this weekend's season finale in Brazil as a wave of violence sweeps the city of Sao Paulo.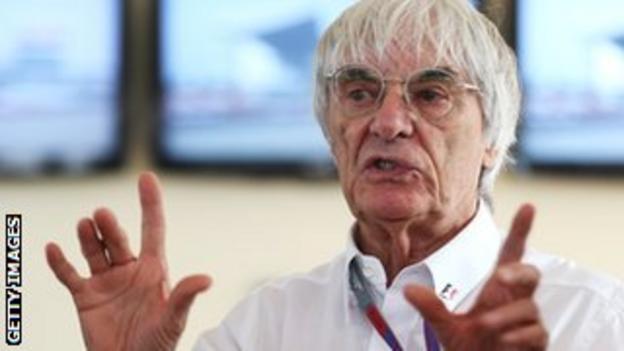 Force India will receive a £50m boost to help them move up the grid after a strong performance this year.
Formula 1 boss Bernie Ecclestone is being sued by an American private equity firm in a £408m claim off the back of ongoing bribery allegations in Germany.
The Korean Grand Prix racked up substantial operating losses last month, the third year in a row it has finished in the red, but organisers say the race will bring long-term benefits to the country.
Six years on from his retirement from F1 at the 2006 Brazilian Grand Prix, Michael Schumacher will say farewell again at Interlagos on Sunday and this time he intends to savour the occasion.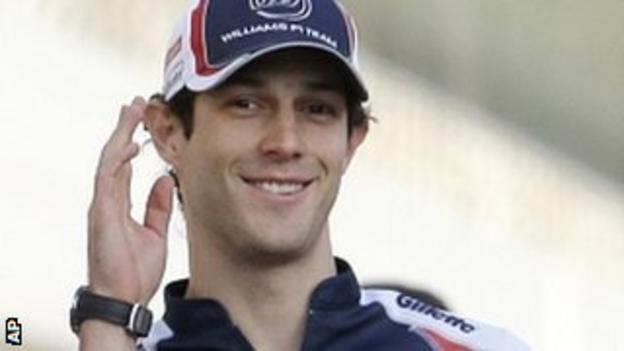 Ferrari's Felipe Massa says he hopes he can win the Brazilian Grand Prix with Fernando Alonso still taking the drivers' championship.
Damon Hill, the 1996 world champion, reckons Sebastian Vettel still has his work cut out if he is to win his third drivers' title in Brazil.
Team boss Ross Brawn has backed his Mercedes team's decision to gamble on splitting its exhaust strategies at the United States Grand Prix, even though it again failed to score points.
Former F1 driver Robert Kubica, who is still recovering from injuries sustained in a heavy rallying accident in February 2011, could be heading to the World Rally Championship after winning the Rally di Como.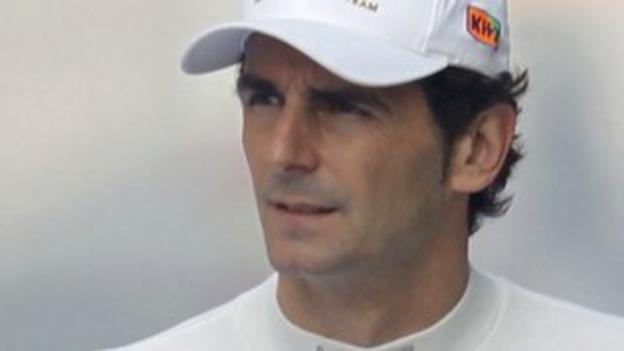 Williams driver Bruno Senna believes he is still in his F1 learning curve and would be much more competitive with a second full season. The Brazilian has yet to confirm a seat for 2013.
The Coca-cola company will return to F1 in January through its global energy brand 'Burn' in a multi-year sponsorship of Lotus.
Full story: Joe Saward's grand prix blog
There will be one DRS zone at Interlagos with the activation zone on the back straight leading from Curva do Sol to Descida do Lago, with the detection zone at the apex of Turn Two.
Veteran driver Pedro de la Rosa has admitted the whole HRT team remains in the dark about its future as it continues to seek a buyer.
TUESDAY 20 NOVEMBER
This might not thrill under-pressure Manchester City boss Roberto Mancini, but Sergio Aguero fancies himself as a Formula 1 star in the making.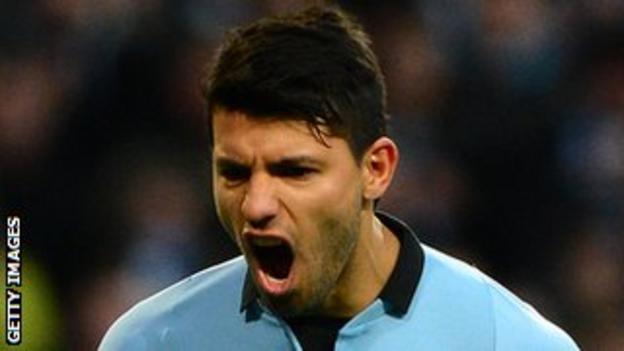 Jenson Button says Sergio Perez may find it tough when he first joins McLaren for the 2013 F1 season.
McLaren chairman Ron Dennis says "there's absolutely no issue" between himself and Lewis Hamilton as the latter prepares to leave the team.
Formula 1's paymaster Bernie Ecclestone says his money is on Sebastian Vettel to edge Fernando Alonso and secure a third consecutive world drivers' title in the season finale in Brazil next Sunday.