Mark Webber column: Opening F1 weekend & Fabrice Muamba

By Mark Webber
Red Bull driver
Last updated on .From the section Formula 1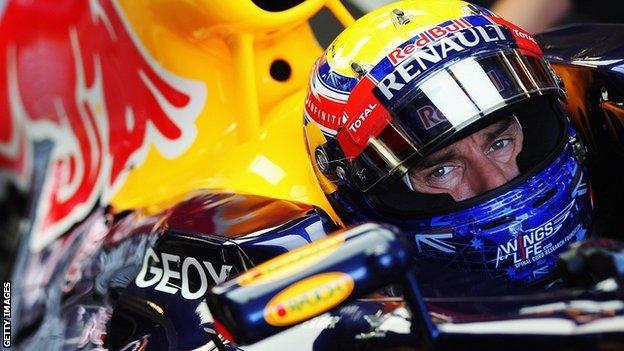 It was great to go out to Australia and finally get the Formula 1 season started.
At the front, it was a bit of a role-reversal from last year in many ways - McLaren were very quick in qualifying on Saturday, while they and my Red Bull Racing team were much more evenly matched in the race on Sunday.
We had some problems on Saturday. My Kers power-boost system was not working in qualifying and my team-mate Sebastian Vettel made a couple of mistakes on his laps, but even then I don't think we'd have been able to match the McLaren times.
We've got our ideas about what has caused that and we have to do better.
McLaren have always been strong in Melbourne. If you look at last year, they could have won the race.
I don't think we were very surprised on Sunday, though.
Pace-wise everything turned out as we expected. It was a reasonably even affair. But we had very poor track position and needed to recover before we could have a crack at the McLarens.
Jenson Button was untouchable in the lead, but Seb managed to get past Lewis Hamilton into second place, with the help of the safety car period. And although I got close to Lewis, overtaking is never very easy in Melbourne and I couldn't get past.
Ultimately, we left the track pretty positive. The team were very upbeat.
To get that many points on the board was a pretty good way to start the year, especially when we weren't at our strongest.
You always want to do better, but in general we were pretty satisfied with how it turned out.
We have an awesome chance to build on that. Everyone thinks just because the car's painted with Red Bull on the side, it's going to win everything, but it's not as simple as that. As we've always said, we have the utmost respect for our rivals.
McLaren put together the most complete performance last weekend, but we all know nothing is forever.
MY WEEKEND IN AUSTRALIA
From my point of view, I was generally pretty pleased with how the weekend turned out.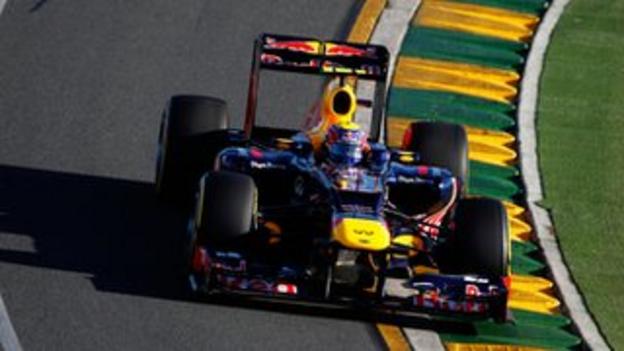 I really felt great in the car all weekend, I managed to qualify ahead of Seb and we had some good pace in the race.
Unfortunately, the start was poor, so we had to battle back from there. We don't want to make a habit of recovery drives, although you can expect one or two a year, and hopefully that's one of them out of the way.
I felt I drove very well in Australia, which was a nice way to start the year, and this weekend we go to a track I love - Sepang in Malaysia.
LOOKING FORWARD TO MALAYSIA
Malaysia is very challenging, the drivers love it, and it's a really rewarding grand prix to get right.
Sepang is a very different track from Albert Park, one that demands a lot from the tyres. It's a complete unknown how all the teams will cope with that in the intense heat and humidity.
There's clearly a lot more chance to overtake there, too - Melbourne is a tricky place to get past anyone, but Malaysia's not like that. If you have a pace advantage, you tend to be able to get through.
Malaysia is quite an aerodynamically demanding track and the Lotus looks good in that area, so I'd also expect a challenge from Kimi Raikkonen and Romain Grosjean in Sepang.
I think it will be a cracking grand prix and I'm really looking forward to it. It's going to be fascinating to see how the next few grands prix go.
THINKING OF MUAMBA
I was as shocked as anyone to see what happened to Fabrice Muamba, who suffered a cardiac arrest while playing for Bolton against Tottenham Hotspur at the weekend.
As you'll know if you've been reading my previous columns, I follow a lot of other sports pretty closely and the Premier League is one of them. I saw what happened while we were in Australia at the weekend.
It's happened before in football and other sports, but it's always a shock when something like that happens to a super-fit young athlete.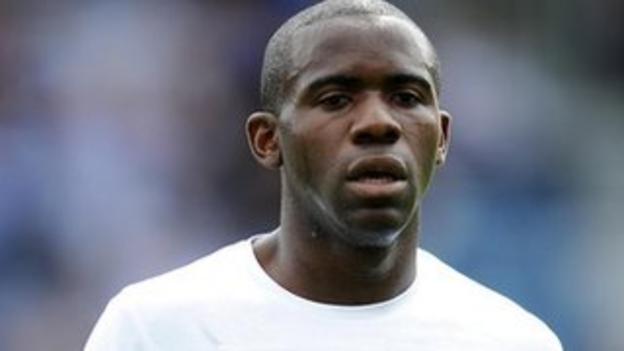 It was so nice to see the reaction of all the fans.
It hits home how passionate and emotional people are about sport when you see the footage of fans from both sides singing songs and stuff in support of someone who has had something like that happen to them.
I hear he seems to be fighting back OK. I hope that continues.
It's an absolute wake-up call and a reminder of how sensitive human beings can be. You just never know what's around the corner and it's amazing how vulnerable we can be sometimes.
It's a reminder for all of us to take good care of ourselves and perhaps to be a little more vigilant about certain things that come up from time to time. But you can't get too cranked up about it.
It didn't sound great for Muamba initially, but the thing with physiology is there are no rules, no boundaries. I wish him all the best for a full recovery.
Mark Webber was talking to BBC Sport's Andrew Benson. Read his exclusive column every Wednesday.