Jaime Alguersuari column: Monaco Grand Prix preview

By Jaime Alguersuari
BBC Radio 5 live analyst
Last updated on .From the section Formula 1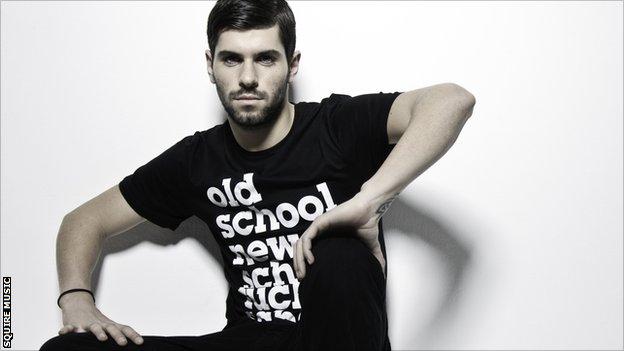 It's the Monaco Grand Prix this weekend, and it is always one of the highlights of the Formula 1 calendar.
Most of all, there is no better place for drivers to show their abilities. It is one of the toughest and most challenging race tracks in the world.
It demands the very best of the drivers both physically and mentally.
It's a very long race, on a short track, and you always need to be focused 100% on every corner - total concentration for 78 laps.
You can never relax.
Take Silverstone, for example. It's a very challenging track, but you always get a breather on the straights.
But in Monaco the straights aren't really straight and they're so short that you never get any rest. And the walls are so close that you cannot afford to make any mistakes or you will be in the barrier and your race will be over.
The track is very bumpy, which means it is very physical for the driver, so you need to be very fit.
And besides the physical and psychological demands on the driver, the track itself is a huge challenge.
You could take the layout away from Monaco and put it down somewhere else, remove all the barriers and replace them with huge run-off areas, and still it would be one of the most demanding tracks on the calendar.
All the corners are difficult in their different ways, but the most challenging has to be the first chicane around the Swimming Pool.
It is the fastest corner on the track, flat out in fifth gear in qualifying at about 150mph.
It is enormously impressive to drive through there. You cannot afford to get it even slightly wrong, because if you do you have a big, big shunt.
It's a big deep breath before there in qualifying, and no sooner are you through it than you have a big braking point down into the second Swimming Pool chicane, which is only second gear.
In the race you have to be especially careful at the Swimming Pool.
Understeer - when you turn the wheel but the car doesn't want to go into the corner - is a big problem in Monaco, so it is very easy to misjudge a corner like that, which has a quick change of direction, at that speed.
The atmosphere in Monaco is always great, too. There is no other race like it anywhere in the world, not even Singapore. It is historic and very important to F1.
I'm sure it will be a very challenging event for everyone this year - and it is so difficult to say who will be in best shape.
The bumps mean you need the car to be set up much more softly than at other tracks and you need good traction and braking and a good feel for the tyres. The track improves so much through the weekend.
We saw last year that tyre degradation was quite low in Monaco, and this year Pirelli's decision to bring the two softest tyres - the 'soft' and 'super-soft' - will make things much more challenging for the teams.
It will be interesting to see whether Pastor Maldonado can make it into pole position again for Williams as he has always been very fast at Monaco, and he will be full of confidence after winning in Spain.
A NEW CAREER DIRECTION
Taking on a new role as BBC Radio 5 live's analyst this year has been great for me. Working alongside James Allen, I am learning so much about the journalistic side of F1.
I'm obviously not a journalist, and previously my only contact with the media was as someone they wanted to talk to. But now, being part of it, I have met more people in F1 in five races than I did in two-and-a-half years as a driver.
I'm 22 now and I am working hard to be back racing in F1 next year.
The BBC gave me the opportunity to be at the races, to stay close to F1, and a great chance to learn and understand more about this world. In many ways I would say it was a necessary step for my career.
PIRELLI
I have been given a role as one of Pirelli's test drivers this year and I am very happy about it.
This year, I wanted to have an active role in F1, and be driving a car in F1 if possible, because in F1 you never know what can happen, when an opportunity might arise.
It puts me in a good position to get back into F1 next year, especially because it means I will know next year's tyres very well.
Normally as an F1 driver, you have to focus on lots of different things - the engine, the aerodynamics, set-up, control systems and so on. But the Pirelli testing job is purely focused on the four things that connect the car to the asphalt.
The Pirelli programme is quite full. I have already done about 700 kilometres at one test, at Jerez in Spain, which was the first time I had driven an F1 car since last year's Brazilian Grand Prix, and we have four more coming up.
I'm 100% confident I will be back in F1 full-time next year. It's where I prefer and want to be, and what I have been working for my whole life.
I was in F1 for two-and-a-half years, and then I lost my place after some strange decisions at the end of last season. I'm looking for a new future, with new goals. And I will be much stronger when I come back, thanks to this work I am doing this year.
I need to sit down with my lawyer in July and August and make the right decision, but I absolutely will be there next year.
MUSIC
First and foremost, I am a racing driver, but I also have other interests, and one of them is music.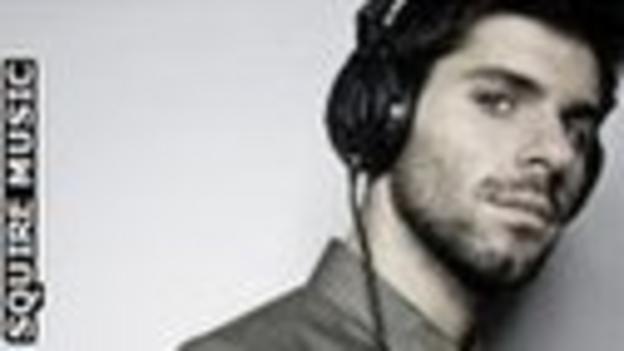 I do some DJ-ing professionally, I released my first album last year and I am working on my next one.
Music is part of my personality. My family used to take me on holiday to Ibiza when I was 12 or 13 and that's where I was introduced to dance music.
I started to buy my first records when I was 14, and after three or four years I began making my own music.
I have my own studio at home, and when I have time in between my physical training for triathlons, which I'm getting really into, and my racing, I go to my studio and make music.
It helps me de-stress, and it's a great way of letting your emotions out. I love building new ideas and letting people know what I am feeling through music.
It helps me feel stronger and better psychologically and push on forward with my future.
If you want to know a bit more, then feel free to check out my website.
Jaime Alguersuari will be writing a weekly column for this website. He was talking to BBC Sport's Andrew Benson