Monaco Grand Prix: Suspect package exploded at circuit
Last updated on .From the section Formula 1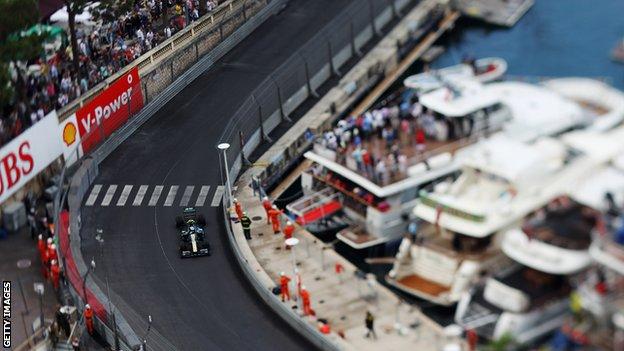 A bomb disposal expert has undertaken a controlled explosion of a suspect package in the paddock at the Monaco Grand Prix circuit.
A small white plastic box was found outside the entrance to the media centre, the Salle d'Exposition, near to La Rascasse on Thursday evening.
The area was then sealed off, before the bomb disposal expert decided the package was suspect.
The controlled explosion left shards of white plastic strewn across the floor.
It is the second time in successive years a bomb disposal unit has been summoned to the paddock ahead of the Monaco race.
Last year they had to examine a discarded bag before the race on Sunday, although the item was eventually declared safe.