Monaco GP: Rival teams say Red Bull car design is illegal

By Andrew Benson
Chief F1 writer in Monaco
Last updated on .From the section Formula 1
Red Bull's rivals are to push for a clarification over a part on the world champion team's car which they believe to be illegal.
McLaren, Mercedes, Ferrari and Lotus all argue a hole in the rear floor of the Red Bull contravenes the rules.
None protested after the Monaco Grand Prix and Red Bull insist it complies with regulations.
But Ferrari team principal Stefano Domenical said: "We need a clarification on this point."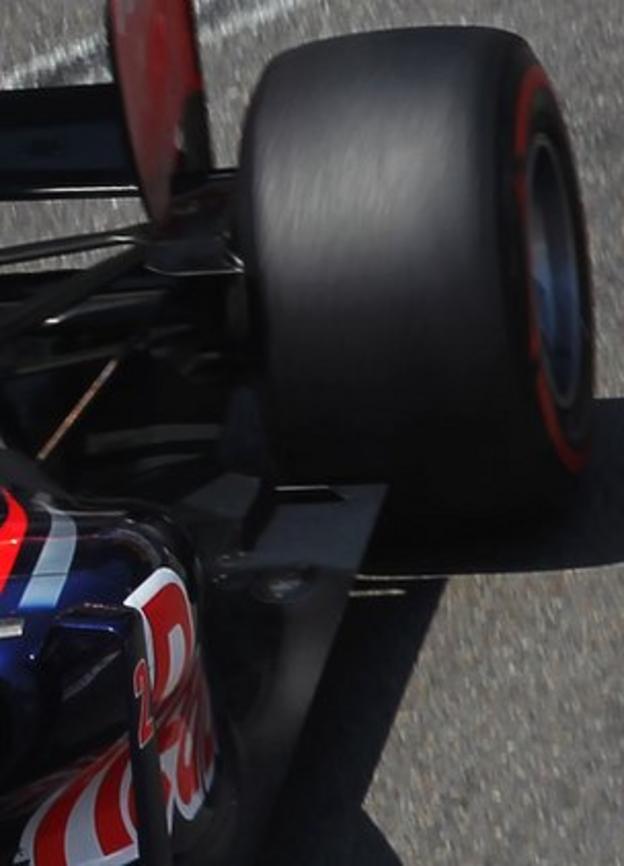 Red Bull team boss Christian Horner said: "The car complies with the regulations, we're happy with that. It's the nature of F1 that there are complaints when you have a competitive car.
Technical director Adrian Newey added: "It first arose at the Bahrain Grand Prix and we have a letter from Charlie Whiting at the FIA saying he is convinced it's legal."
In recent years, rivals have questioned a number of items on the Red Bull, but it has tended to be dealt with by race director Charlie Whiting warning them that the design in question should be removed by the next race.
The latest row is about a rectangular hole in front of the rear wheels on the Red Bull.
Article 3.12.5 of the technical regulations says this area must be "uniform, solid, hard, continuous, rigid, impervious surfaces under all circumstances".
Red Bull's rivals believe this hole is illegal because it means the floor is not "impervious". It is there to provide an aerodynamic advantage.
Ferrari and Sauber also use a cut-out in this area but in the case of their cars it is open at the edge of the floor, so it is considered just to be the shape of the floor.
Having it open at the edge means the aerodynamic advantage gained is not as large.
However, there is a view that the hole might be legal as the rules could provide for a hole in the surface of the 'step plane' - a horizontal plane that is 100mm higher than the bottom of the car.
BBC F1 technical analyst Gary Anderson, the former technical director of the Jordan, Stewart and Jaguar teams, said: "Red Bull have clearly got a clarification from the FIA saying that it is OK, which the other teams don't agree with - and neither do I.
"It's not Red Bull's fault, nor that of the other teams. That's why it would have been wrong to protest against Red Bull - which after a lot of talking, the other teams eventually decided not to do.
"I hope there's a clarification before the next race in Canada, to stop the ill-feeling continuing."