Jaime Alguersuari column: Canadian Grand Prix preview

By Jaime Alguersuari
BBC Radio 5 live analyst
Last updated on .From the section Formula 1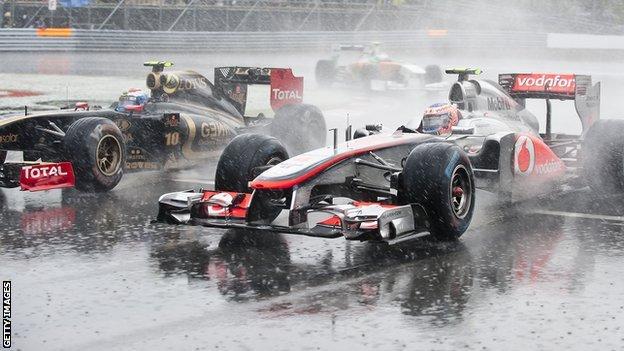 Montreal is one of the most exciting races on the calendar because Canadians are big fans of Formula 1 since the old days of the sport.
It's been a great race for me too. Last year we started from the pitlane, but we finished in eighth position - it was a crazy race that went very well for us.
It's a great track that's really technical - aerodynamics do not really count in Canada. It's a very low downforce track with long straights. And it's a circuit that's very big on mechanical grip, so you need to get the maximum out of your springs and mechanical set-up.
Also you need to go very soft on the kerbs, getting the best traction out of slow- and medium-speed corners. Changes of direction are also very crucial and you need to be very precise with your corner exits because of the walls. Like Monaco, you have to be very precise where you put the wheels.
It's one of the most challenging tracks during the year because there are lots of places to overtake and it's crucial to get good exits out of the second and last corners of the race track.
The final chicane, where many drivers have crashed over the years, is very nice because you can ride the kerbs and the car stays to the floor because it's soft and you can feel the car absorbing the kerbs.
You must be precise at that exit because of the big side wall, but you need to be on the limit to maximise coming out of the corner - you can make up loads of lap time. And the exit is crucial because of the DRS to overtake into Turn 1.
I'm sure it will be a very exciting weekend. I think there will be between two and three stops - not just one stop, but let's see how the temperatures do over the weekend. I believe Mercedes will be fast, and the Lotuses are looking great with their fantastic mechanical grip that they seen to have.
I don't think the Red Bull cars will lose too much from the FIA ruling about the hole in the floors. We don't have the information about what the floor was doing to the performance. It doesn't seem like such a crucial thing - not as crucial as the DRS of the Mercedes.
Canada is always a tough track for tyres, but not caused by thermal degradation. It's a smooth circuit, let's say like a car park. The track's surface is not abrasive - which may be a problem to warm up the tyres, and we are going to see a lot of slides because of the low downforce set-ups and low grip surface.
TESTING TIME
I was in Italy doing some training and go-kart testing recently. It was a nice trip because we did some good testing, but there was an earthquake while I was in my hotel at 08:30am. I was in the shower at the time when everything started to move.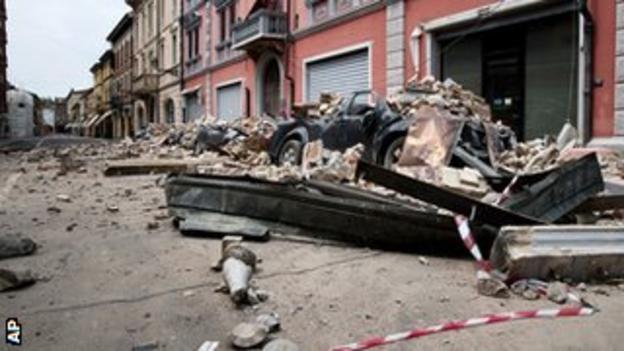 I knew it was an earthquake, but I didn't expect that everything would be moving for so long. After 10 seconds it was moving really, really heavily. Then the night lamp on the table fell off and smashed.
The light smashing is what really scared me because I thought the building was going to collapse. I had to take just my towel and run back to reception in the hotel, really jumping down all the stairs. I was 80km away from the epicentre, which was in Modena. It was very sad - 17 people died that day.
THANK YOU FOR THE MUSIC
I released my second record yesterday. It's looking great at the moment and I've had very good feedback. It has two tracks and one remix from English DJ Paul Woolford. The album is called Anomalie Movini under my artist name, Squire. I don't use my driver name - I wanted to separate both things. People don't need to follow me as a driver if they respect my music.
I'm also really enjoying the Sonar Kollektiv label's music which has very good German artists. They are quite a big inspiration for me. I always try to listen to their stuff. It's very emotional and a big passion for me. It helps me to introduce myself to electronic music and understand things better.