The season so far - Jaime Alguersuari

By Jaime Alguersuari
BBC Radio 5 live analyst
Last updated on .From the section Formula 1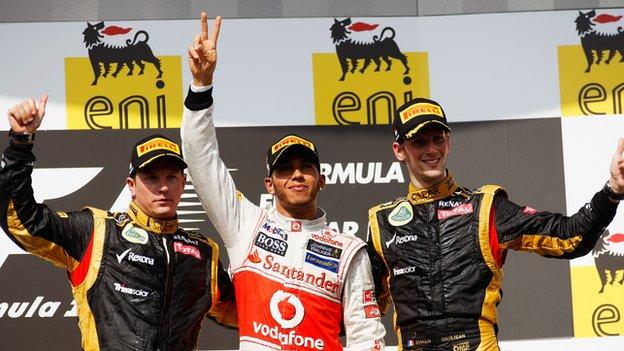 Formula 1 is just starting its summer break before it reconvenes in Belgium next month for what will be an intense final nine grands prix of the season.
It has been an incredible campaign so far - the field has been so close, with even the teams that have usually been in the midfield, such as Williams, Sauber and Force India, challenging at the front with the likes of Ferrari, McLaren and Red Bull.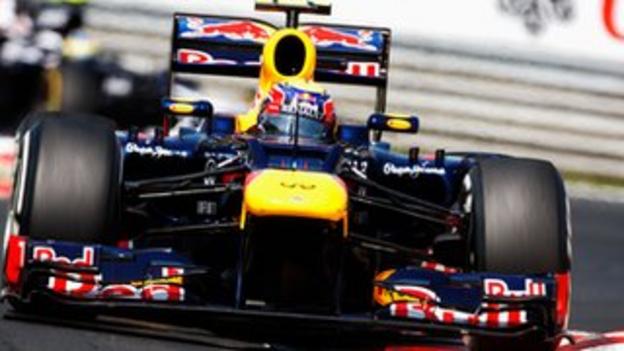 Different races have suited different cars and drivers, and you never know arriving at a race - or even after qualifying - who is going to win.
As the season has developed, the big teams have come to the top of the championship, as you would expect, even if they are not always at the front each race.
It is the big teams who have the most resources to improve their cars, and none of them have been more impressive in doing so than Ferrari.
They started the season at least a second-and-a-half off the pace, but they have made enormous strides both aerodynamically and mechanically, and Fernando Alonso has driven brilliantly to lead the championship by 40 points after Sunday's Hungarian Grand Prix.
Even when things were looking bleak for himself and his team, Alonso has battled away.
He has been consistently scoring points and not making mistakes. Even if he was not the fastest, he stayed cool, did the best he could. It has been very effective.
Red Bull, meanwhile, are clearly still trying to unlock some potential they believe is left in the car.
I think that's why they have been having so many run-ins with the FIA over various technologies on the car, with the holes in the floor, engine mapping etc.
They are struggling more than in the last two years but that car is still very good and a major threat, while McLaren remain arguably the fastest team in qualifying with Lewis Hamilton, and Lotus are getting closer and closer to a win.
It's all so close, and it makes it much more interesting. It has been very enjoyable trying to commentate on it, never quite knowing what will happen.
A big reason for this is the fantastic job being done by the FIA to make F1 fairer for all the teams, especially the ones with smaller budgets.
It has done this by banning the areas where you can develop a car just by pouring in loads of money - like the double diffuser in 2009, the F-duct in 2010 and the exhaust-blown diffusers last year.
This year, there is still something to be gained from the exhausts, but generally it has been more about creating downforce in a more conventional way and getting the best out of the tyres. That has made it easier for the smaller teams and levelled the field.
But the big teams will always have an advantage, and I would expect them to stretch away more and more as the season goes on.
Levelling the field has made the drivers more important and that is one of the reasons why Alonso is leading the championship.
He has been helped by the amount Ferrari have developed their car.
When they were so slow at the first race, I thought the season was already over for them in terms of the championship.
At that stage I thought it was going to be a season between McLaren and Mercedes and maybe Red Bull.
But Ferrari have made so much progress. They have improved their downforce, their traction and their top speed.
They still don't have the best package, but it's in the general ballpark, and they have a really good driver.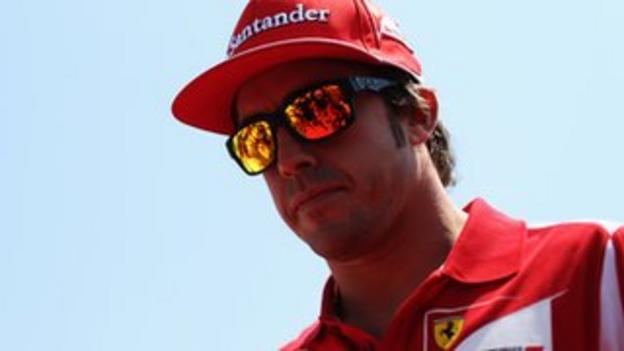 I have never seen a season from Alonso like this. It has been hugely impressive. It's crazy to think that a guy whose car was so slow at the start of the season is leading the championship by 40 points - a win and a third place - with nine races to go.
The Ferrari did not look that good in Hungary, but it is a very particular track. Yet even there, where they were struggling, Alonso managed to finish fifth, when he could easily have been eighth or ninth.
That's what his season has been like - a bad result for him is a fifth place. All the other drivers would love to be able to have that.
I think he will win the championship if he continues doing his job like this, and I don't see any reason why he won't.
I see him really relaxed and under control. He never looks in a rush or anxious, like Sebastian Vettel was in the last two races, especially in Germany.
Alonso never struggles to understand the tyres. He has full faith in the team and the car and in himself and that is exactly what you need to win titles.
I've never done that in F1, but I know from winning in other categories that when you have this self-confidence, with everything in control, it is because you are completely sure in what you can do.
You are completely patient and it's like nothing can stop you. It's difficult to explain, it's just a driver's feeling.
Jaime Alguersuari drove for Toro Rosso from 2009-11. He is Pirelli's F1 test driver and BBC 5 live's F1 analyst. He was talking to BBC Sport's Andrew Benson.