Lewis Hamilton: McLaren's Martin Whitmarsh calls for commitment

By Andrew Benson
Chief F1 writer at Monza
Last updated on .From the section Formula 1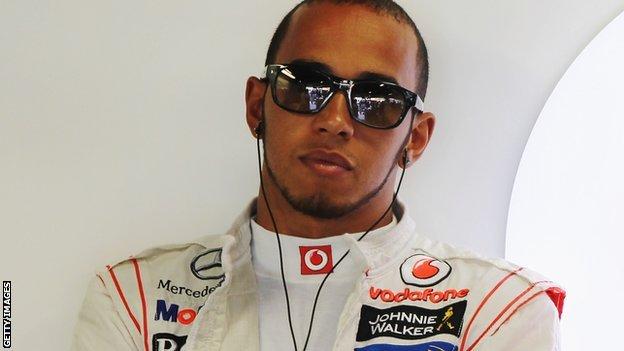 McLaren say they only want Lewis Hamilton to drive with them next season if he is happy to stay.
McLaren team boss Martin Whitmarsh told BBC Sport: "Any driver has to be driving in a team he's happy with.
"We don't want any driver in our team who's not 100% committed and not absolutely happy to be in the team."
Speaking ahead of this weekend's Italian Grand Prix, Hamilton, who is out of contract at the end of the year, has said he does not know which team he will be driving for next season.
"Nothing's been signed, and we're in advanced negotiations with McLaren," he said. Asked if that was where he wanted to race, Hamilton added: "Well, that's what we're working on."
Whitmarsh had initially cast doubt on Jordan's information.
"My understanding is we're talking to him [Hamilton]," said Whitmarsh.
"I've heard a range of speculation in the week but any sentence that begins 'Eddie Jordan understands' is immediately questionable, isn't it?"
He added that it was natural for Hamilton to be considering his future.
"In life you look at options, everyone does that, so I'm pretty relaxed about it," said Whitmarsh.
"This team is a pretty good place for him to be. I know that but he's got to believe that and more importantly, at the moment, his management have got to believe that. We'll see in the coming days or weeks."
Asked if he was convinced Hamilton would be driving for McLaren next season, Whitmarsh did not directly answer the question.
"I'm pretty convinced we will have a very good, competitive driving line-up next year," he said.