Luciano Bacheta ready for Formula 1 testing chance
Last updated on .From the section Formula 1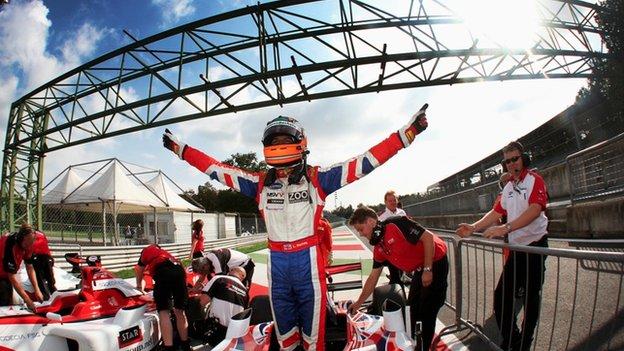 Formula 2 champion Luciano Bacheta says a test drive for Williams later this month will be the "biggest day of his life".
The 22-year-old told BBC Essex: "It's going to be the biggest day of my life. Every driver works so hard to be in Formula 1.
"So the fact I've got this opportunity is amazing in itself."
Bacheta, who led the F2 standings from start to finish, admitted driving a Formula 1 car would be a huge step up.
"Everything is going to be three times more: three times more power, three times more grip, three times more pain on my body," he said.
"It's going to be a massive jump, but I've gone through all of my career making big steps so I think I will adapt well to it."
He acknowledged it was unlikely the opportunity would lead to a seat in F1 next year but is important in making his name more widely known.
"It's making a lot more people within Formula 1 aware of me."
"It'd be good for people to know me as being quick in my first time in a Formula 1 car. That's the aim, and hopefully from that we'll get some offers on board," he added.