Paul Di Resta disappointed at missing out on big-name drives
Last updated on .From the section Formula 1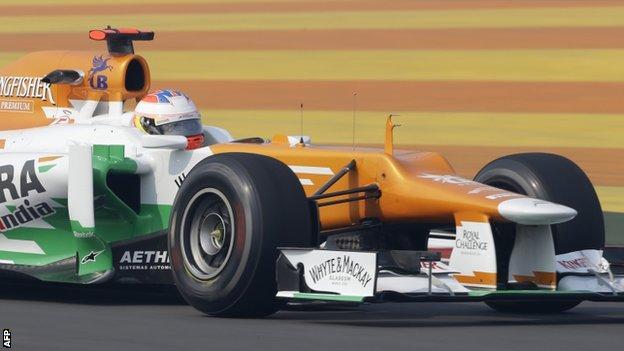 Paul Di Resta is convinced he possesses the talent to land a Formula 1 title, expressing disappointment at failing to land a big-name drive for next season.
The Force India driver was linked with moves to Ferrari, Mercedes and McLaren.
However, Mercedes turned to Lewis Hamilton, whose seat at McLaren has been taken by Sergio Perez, while Ferrari opted to re-sign Felipe Massa.
"I definitely feel ready for a title tilt. There is always disappointment," said the Scotsman.
"I've always said I want to be in a car that's winning races and championships.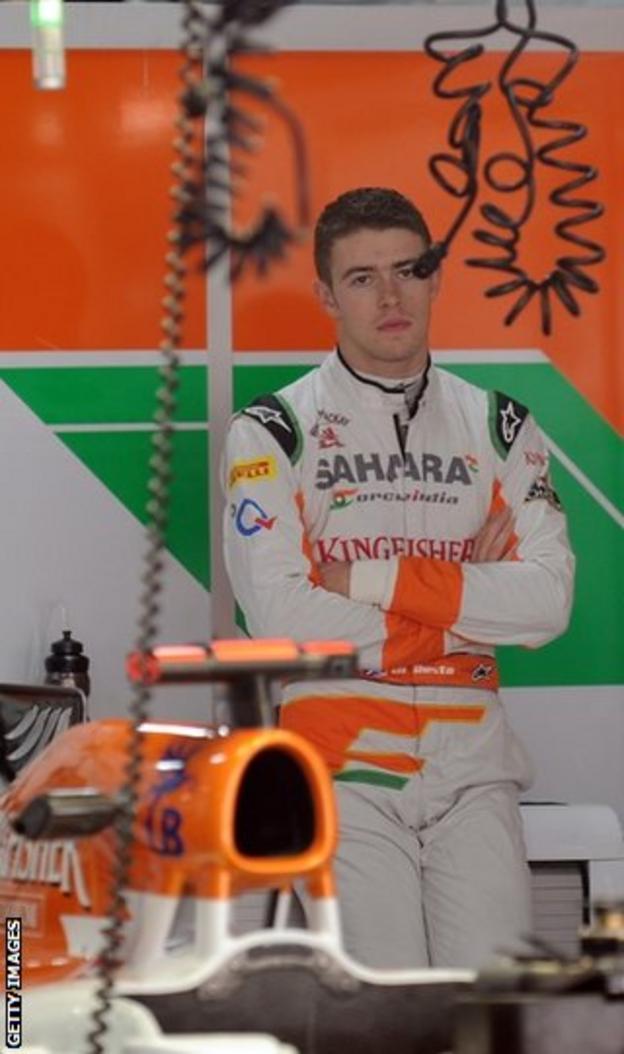 "At least the team were quite open about their position. They said they would not hold me back if something came up.
"I'm definitely in a position where I feel the consistency is there.
"But, for whatever reason, it's not happened, so you have to continue where you are.
"I've still got time. I'm 26. But you get to a point where you want to be on the podium, where you want to be winning races on a regular basis."
It means Di Resta has to content himself with a third season at Force India for 2013.
"This team is obviously growing and you want to be part of something that's growing and will hopefully be successful," he said.
Di Resta believes he was overlooked at McLaren as the team did not want to have two British drivers again following concerns at the 'Britishness' of the team.
"I should have said I'm Scottish!" joked Di Resta ahead of this weekend's Indian Grand Prix.
"I'm one of the British drivers, but I'm not sitting there in charge and making the ultimate decisions.
"There are aspects of Formula 1 that not everybody will understand - timing, I suppose, timing is key."
Ahead of Sunday's Indian Grand Prix, Di Resta was forced to fend off questions about whether he would be in F1 next year given the financial difficulties faced by Force India's co-owner and team principal Vijay Mallya.
Mallya's airline, Kingfisher, is reportedly £1.5bn in debt.
"As far as I'm aware, the two companies are separate," said Di Resta.
"There is a Formula 1 division, then there are Vijay's other two businesses and I'm employed to race a car. That's what I do.
"Anything else is not something I can influence, not something I've control over.
"The team is going along at the moment. Everything seems as normal as it is."