Vettel v Alonso: A 'phenomenal' year for F1, says Mark Webber

By Mark Webber
Red Bull driver
Last updated on .From the section Formula 1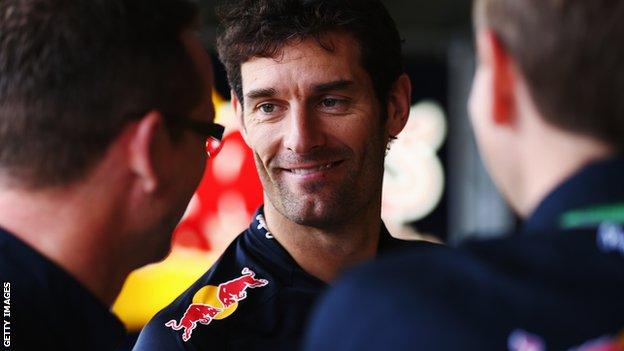 The Formula 1 season is finished and I have mixed feelings about it.
It was fantastic to win both the Monaco and British Grands Prix for the second time in three years - the victories were quite well spread out in 2012 and not easy to come by.
I was in a great position to challenge for the championship after that victory at Silverstone. Unfortunately, the season unravelled a bit for me after that and I wasn't able to join my Red Bull Racing team-mate Sebastian Vettel and Ferrari's Fernando Alonso in the title battle.
I was pleased that I improved my qualifying against Seb this year - 2011 was difficult for me in lots of ways but this season I was pretty much back to where I had been in 2010.
That was certainly a step forward and pace-wise things went very well. But ultimately consistency, which is one of the areas that has been very strong for me in the past, wasn't there.
That was down to a whole raft of things, including a few own goals which we have to improve on next year.
I missed a front-row spot and potential win in Barcelona because I qualified 11th after we thought I had done enough to get through into the top-10 shoot-out with my first lap, only for it to turn out that I hadn't.
I had a failure in qualifying in Valencia, which resulted in me starting at the back of the grid.
And then after Silverstone I had a run of bad luck. I got a five-place grid penalty because we needed to change a gearbox in Germany. Then a differential failure in Hungary turned what probably would have been fifth place into eighth, and that led to another gearbox penalty at the Belgian Grand Prix.
After that, I didn't drive as well as I could have done in Monza, we didn't get the strategy right in Singapore and then I got punted out at the second corner by Lotus's Romain Grosjean in Japan.
That was basically that for me in terms of the championship - and then we had an alternator failure in the United States Grand Prix.
You can't afford that sort of stuff if you're going to challenge for the championship - especially when you're up against someone as consistent as Fernando has been this year.
Everyone had some non-finishes, including Seb. He lost a win in Valencia and a sixth place in Monza through alternator failures but apart from that he had a pretty smooth run of it. That was a lot of the difference between us.
But at the same time there were a lot of positives for me. I was closer to Seb than I have been at times in the past, so it was ironic that the points gap was bigger than it might have been.
I'm already starting to think about next year. We need to improve on getting that consistency back, keeping that pace and we must work on our starts, which weren't the benchmark this year.
I'm left considering what might have been. I'm sure if you ask McLaren's Lewis Hamilton he probably feels the same thing, but that's the way it goes sometimes.
In saying all that, there was some cracking racing this year and I really enjoyed being involved in it.
Vettel v Alonso
The championship was there for both Seb and Fernando.
I know lots of people outside Red Bull would have liked to see Fernando win it, particularly because he didn't put a foot wrong all season.
But at the same time Seb came from a way back in the championship - he was 40 points behind at one stage - and he got the job done.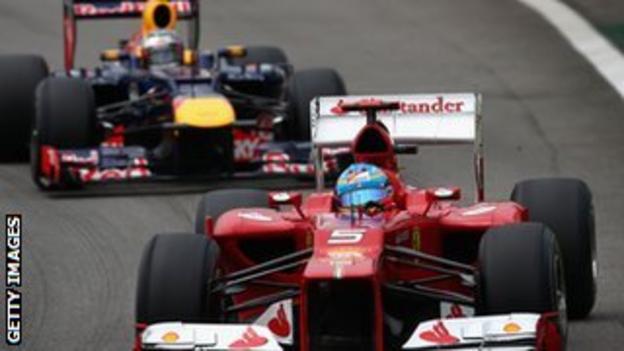 He capitalised when Fernando wasn't there in two races through no fault of his own - when Fernando was taken out at the start in Belgium and Japan, Seb was second and first in those two grands prix.
There will always be different opinions on who has done what, and you can look at it either way.
It's true to say that you never once went to a race this year and said: "Wow, the Ferrari's quick."
That's one thing in my mind. But at the same time it is their job to be quick.
You can't say Ayrton Senna should have won the championship in 1993. He didn't, and he was never going to in his McLaren. The Williams Alain Prost was driving was too strong. But then when Senna and Prost were in the same car, it was nip and tuck.
Ultimately, both Seb and Fernando had a phenomenal year. You can't throw it all one way and say it should have gone like that.
It's so easy to say coulda, shoulda, woulda. Seb won the championship. That's it.
The championship
The decisive moment in the championship fight between Seb and Fernando was the update Red Bull brought to the car for the final part of the season, starting in Singapore and with a series of improvements after that through Japan and Korea.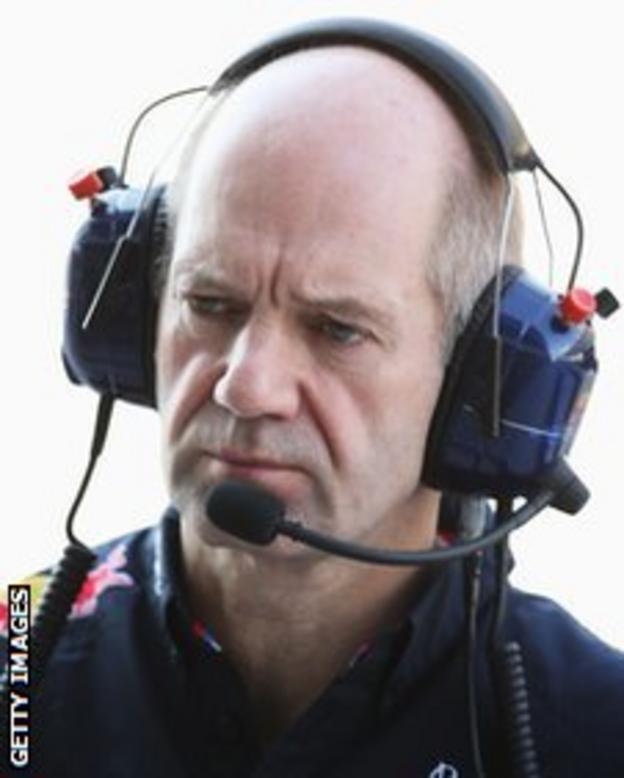 Our chief technical officer Adrian Newey did a great job in turning an already good car into a great one at that point.
The changes were subtle but they opened up a new window for the car in terms of performance.
We were resolute in trying to get to the bottom of the problems we had with the car at the start of the year.
We've not sorted all of them yet, which is encouraging as far as next year goes. We know there is still a lot of room for improvement with the new car, the RB9.
One thing we nailed brilliantly this year was pit-stops - we were the most consistent in that area. But nevertheless there will be some small margins to be gained over the winter.
The first part of the 2012 championship was very hard for us - we knew we weren't getting the best out of the car because we were struggling to get it to perform at its best. We knew there was more in it but we couldn't always access it.
Adrian and the other senior engineers were all pulling their hair out a bit. But they stuck to their guns and got the car performing better, and we were so much stronger towards the end of the season.
We learned a lot this year and hopefully that will stand us in good stead for 2013.
The winter
It has been a long year in Formula 1 and now it is time to rest and recuperate a bit.
I have some good memories of the season but I have been with the same people since the last week of January and here we are at the end of November.
You do need a break - especially when you have been around the block a bit as I have - to recharge and spend some time with your family and friends. If you don't, the last part of the next season will smash you around again.
First on the schedule is my Tasmania Challenge, an endurance event that raises money for cancer charities and the Tasmanian devil, an endangered mammal on the island.
I'm also getting some surgery on the leg I broke in a mountain bike accident at the end of 2008. It has been planned for ages and I am getting the last bit of metal support taken out of it while I have the chance.
There's a fair bit to cram in and not that much time. Believe it or not, it's less than 12 weeks until it all starts again in Melbourne in March.