Formula 1 gossip and rumours from international media
Last updated on .From the section Formula 1
FRIDAY 7 DECEMBER
Belgian driver Jerome d'Ambrosio, who previously drove for Marussia and is the current Lotus reserve, says he is "still working" on trying to find a race seat for the 2013 season.
Pirelli's motorsport director Paul Hembery says the Italian tyre manufacturer will attempt to bring back higher degradation levels next year after races in the final phase of the 2012 season became largely single pit-stop exercises.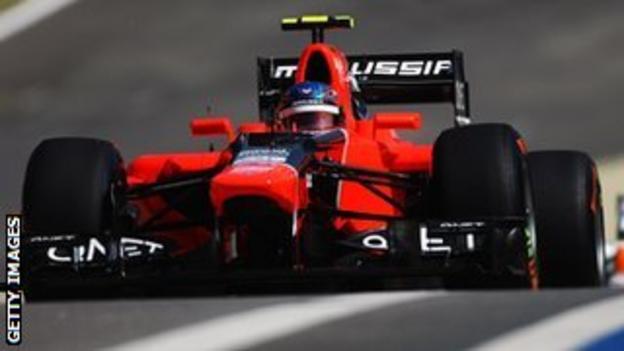 Marussia's 2013 car is on schedule to make the first pre-season test according to team principal Graeme Lowdon. The team only attended the final of three sessions this year.
The organisers of the Goodwood Festival of Speed say they will alter their 2013 date after a change in the Formula 1 calendar saw the German Grand Prix move to the same weekend. A new date has yet to be announced.
Full story: Joe Saward's grand prix blog
Heikki Kovalainen, who is still searching for a seat next season, has traded the gym for more adventurous outdoor activities: "Cross country skiing in program today, going to a nearby lake to do longer and less intense session. Weather much warmer - only -8C now."
Full story: Heikki Kovalainen on Twitter
THURSDAY 6 DECEMBER
Circuit of the Americas officials are trying to move the date of next year's Formula 1 race to avoid a scheduling conflict with a University of Texas home football game.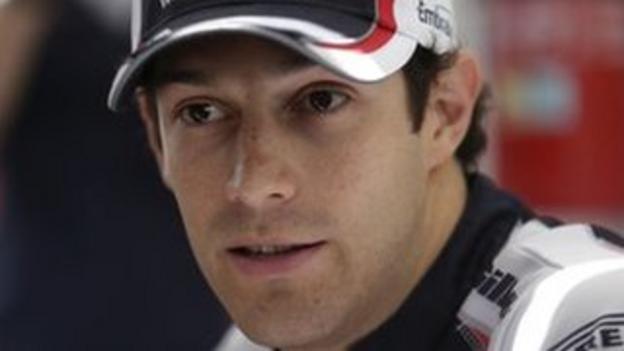 Lewis Hamilton says it would be nice to go back to McLaren in the future, as he sees the team as his home.
Former Williams driver Bruno Senna may still be in the running for a seat at several F1 teams for 2013, but the Brazilian is already exploring other options to ensure he keeps racing, such as DTM.
Seven-time world champion Michael Schumacher could take on a new role at Mercedes as he heads into retirement.
TUESDAY 4 DECEMBER
Silverstone circuit chiefs have announced a raft of improvements to its infrastructure and traffic management in a bid to avoid a repeat of the parking chaos of this year's British Grand Prix.
McLaren pre-tax profits accelerated 38% to £22.9m in 2011, according to its accounts.
Red Bull advisor Helmut Marko has hit out at Ferrari's Fernando Alonso, accusing the Spaniard of using politics when he cannot win races.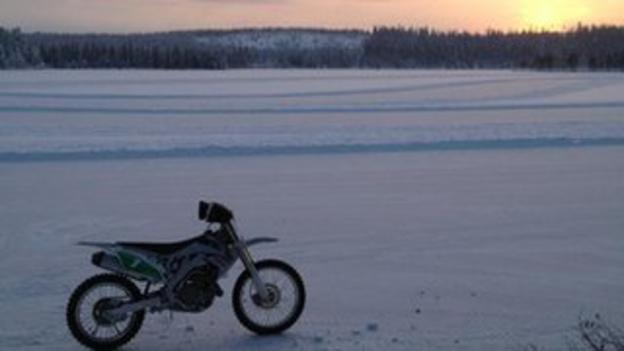 Singapore billionaire Peter Lim is planning to build a new FIA-compliant circuit in the Iskandar region of south Malaysia.
Kimi Raikkonen is optimistic he and his Lotus team can be even stronger in next year's Formula 1 World Championship.
The charity Wings for Life raised £39,000 for spinal cord injuries after auctioning off race suits worn by the six world champions on the 2012 grid.
Heikki Kovalainen, who has yet to confirm a seat for next season, has been spending his time-off driving a motorbike across a frozen lake in -18C temperatures.
Full story: Heikki Kovalainen on Twitter
MONDAY 3 DECEMBER
Mercedes boss Ross Brawn is hopeful he can prove Lewis Hamilton wrong and give the Briton a car that is capable of fighting for victories in 2013.
Bruno Senna, who was dropped by Williams last week, is remaining hopeful over his chances of securing a competitive race seat for the 2013 campaign, despite there being just five full-time places potentially available.
The Turkish Grand Prix could return to the calendar as early as next season after Turkish businessman Varul Ak signed an 11-year lease on the facility.
Lotus driver Kimi Raikkonen is the star of a spoof video which takes the mickey out of his bizarre excursion during the Brazilian Grand Prix. The Finn sped along a service road after sliding off the Interlagos track before realising it was a dead-end.
The various parties involved in hosting the German Grand Prix at the Nurburgring have reached a settlement which will allow them to go back to the negotiation table with Formula 1 boss Bernie Ecclestone.
Full story: Joe Saward's grand prix blog
Formula Renault NEC champion Jake Dennis has won a Formula 1 test with McLaren after being named the 24th winner of the McLaren Autosport BRDC Award.
This year's world championship runner up Fernando Alonso says he will not drive his Ferrari over the winter until pre-season testing begins in February.
Full story: Fernando Alonso on Twitter
SATURDAY 1 DECEMBER
Ferrari team boss Stefano Domenicali has denied his team's intention was to diminish Sebastian Vettel's championship victory when asking for clarification on the German's pass in the Brazilian Grand Prix.
Toro Rosso's Daniel Ricciardo will get behind the wheel of Red Bull's RB7 chassis for a series of demonstration runs in Argentina this weekend, with the 23-year-old taking to the streets of Buenos Aires.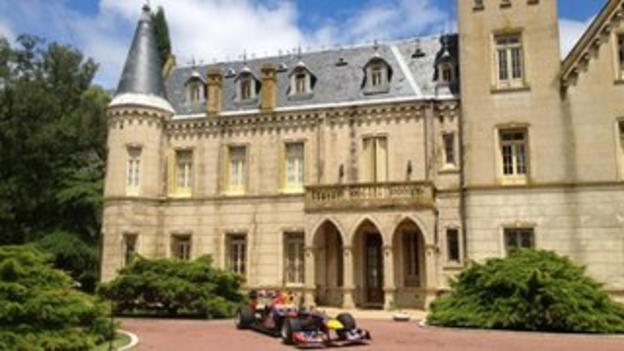 And the Australian has tweeted a picture of the car in some salubrious surroundings in the Argentine capital.
HRT's technical director Toni Cuquerella has given the strongest indication yet that the team's "final page is being written".
Niki Lauda says he is sure that Sebastian Vettel will continue to be successful in F1 even if he elects to leave Red Bull in future.