F1 2013: What the year ahead has in store for teams and drivers alike

By Andrew Benson
Chief F1 writer
Last updated on .From the section Formula 1225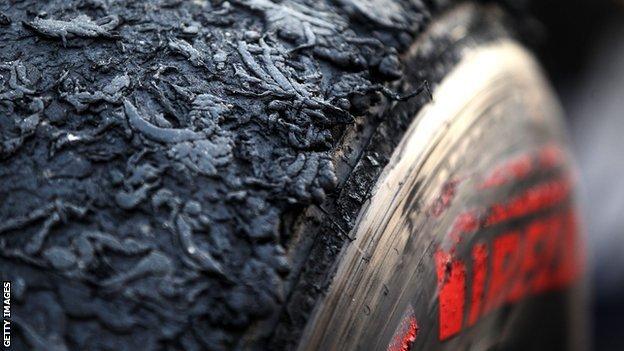 The teams have been working on their new cars for months and they will start to appear at the end of January. The testing starts in the first week of February and the first race is on 17 March.
The season has a lot to live up to after the thrills and spills of 2012, in which seven different drivers won the first seven races for the first time and the title went down to the final grand prix, decided by just three points between two of the finest drivers in history, with German Sebastian Vettel emerging champion and Spain's Fernando Alonso second.
With the rules virtually unchanged, making it harder than ever to find an advantage, 2013 could be just as close. Let's take a look at what's in store for the year ahead.
Red Bull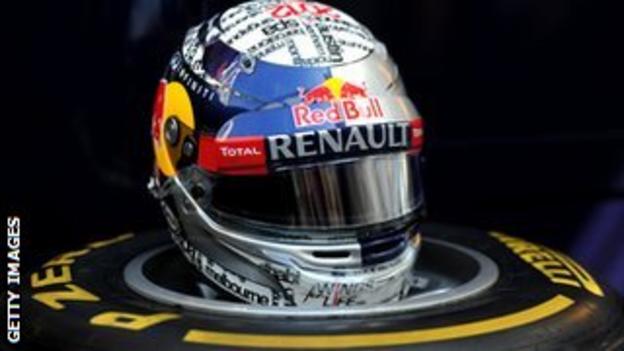 After three consecutive drivers' and constructors' championships with Vettel, and an unchanged driver line-up completed by Mark Webber, Red Bull remain the team to beat.
Vettel was able to overturn what had been a 40-odd point advantage held by Ferrari's Fernando Alonso at mid-season because of a major step forward on the car from the Singapore Grand Prix.
And while Red Bull's design chief Adrian Newey has admitted that the lack of rule changes makes it "increasingly difficult" to find an advantage, if anyone can, it will be him.
Red Bull's titles have been achieved thanks to an incredible level of competitive intensity, but can they keep that up for a fourth consecutive season?
The same goes for Vettel himself. He seems to have an unquenchable desire for success and his love of statistics means he almost certainly has his heart set on becoming only the second man to take five titles in a row after compatriot Michael Schumacher - which would require him to win in 2013 and 2014.
But the very fact that only Schumacher has done that before proves how hard it is, not just to keep up the technical excellence but to maintain the required motivation, too.
Ferrari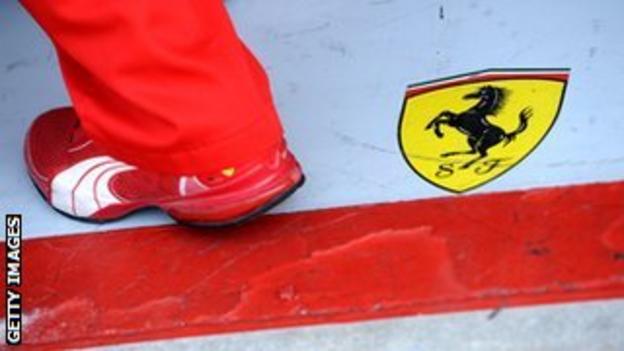 For Ferrari, the big questions heading into 2013 all surround the team. Can they finally make a car good enough to challenge for wins on pure performance, rather than relying on circumstances and the relentless talent of Alonso?
Last year's F2012 car was not as bad as some made out - or at least it wasn't once it had had its update for the start of the European season - but it was never close to the McLaren or the Red Bull on outright pace.
As a result, towards the end of the season, there were perhaps the first very small hints of a slight frustration creeping into Alonso's relationship with the team.
The Spaniard has come very close to winning two of the last three titles, despite having an inferior car, and he has on paper committed to Ferrari until the end of 2016.
But if 2013 turns into another year struggling against the odds, how much will that affect the bond between him and Ferrari?
Another key feature of 2013 will be Felipe Massa's form. Will he continue at the high level he reached in the final third of last year or slump back to where he was at the start of 2012?
McLaren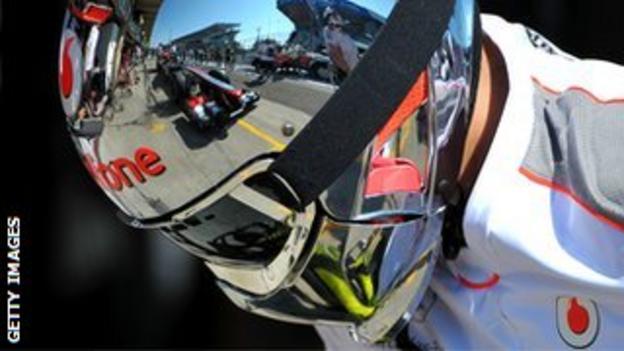 How McLaren cope without Lewis Hamilton will be one of the major themes of 2013.
On the face of it, it should not be too big a loss - statistically, Jenson Button actually outscored Hamilton in their three years as team-mates and won only two fewer races.
But this is yet another example of statistics being unreliable gauges of F1 reality.
On pure pace, there is no doubt who was the faster driver and Hamilton's stats are skewed by his difficult 2011 season, when he came close to personal meltdown, and the team's poor reliability and operational record in 2012, which cost him at least three victories. Bad luck - in terms of collisions with other drivers for which he was blameless - deprived him of another.
In that context, it was not hard to find someone in F1 towards the end of the year predicting a difficult year for McLaren in 2013.
The theory went as follows: Take out Hamilton's fantastic qualifying pace, knock a place or two off Button's average grid position because Hamilton will not be there to keep him on his toes, and stick new driver Sergio Perez four or five places behind Button, and you go from the two McLarens qualifying on the front row and in the top six, to the top eight and somewhere around 13th. And that's assuming the same quality of car.
It could, though, go completely the other way. Button's main flaw is that while he is close to unbeatable in a car with which he is happy, he often struggles when the car is not to his liking.
He and Hamilton have completely different driving styles and, rather than satisfy both, McLaren can now pursue one development direction that favours Button. If that works, Button could be a contender all season.
The big unknown is Perez. Not everyone in F1 is convinced that he was the best possible choice in terms of performance, that finance had nothing to do with McLaren choosing him or that he is ultimately good enough.
The pressure is truly on the Mexican to prove them wrong.
Mercedes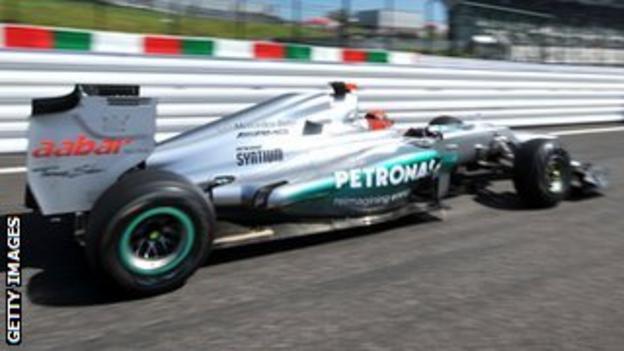 Lewis Hamilton's arrival presages a fascinating period at Mercedes, who need to dramatically improve the performance of their car.
Publicly, Hamilton has done his best to play down expectations and explain that he realises there is a lot of work to do. But privately, while he does not expect to challenge for the championship, he does think he will be able to win races in 2013.
How will he cope if that is not the case? Will a £19m ($31m) salary be enough to enable him to accept this as a work in progress - or will he do what he did at McLaren when the car was not competitive, and become moody and withdrawn?
The team realise that the time has come to up their game, but can they realistically close a second-a-lap gap to the likes of Red Bull over the winter or have Mercedes effectively written off 2013 and taken aim at the regulation changes of 2014?
The internal battle between the drivers will provide a further fascinating plotline.
Most expect Hamilton to comfortably have the beating of Nico Rosberg, but the German will realise his career standing is on the line. He is an intelligent man and will be doing everything in his power to turn the team towards him. How will Hamilton respond?
They might not be title contenders, but Mercedes will be well worth watching in 2013.
Lotus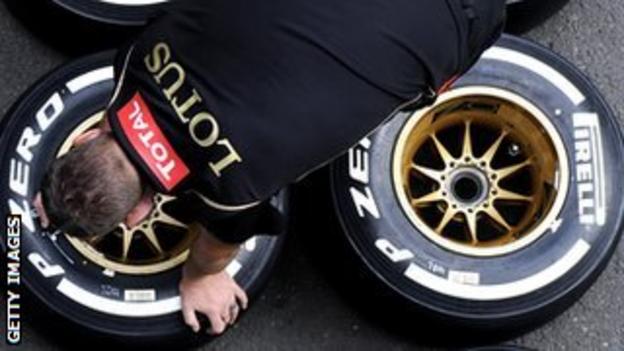 Lotus's 2012 cannot be considered anything other than a success: the car was quick after a couple of shaky seasons and the gamble on Kimi Raikkonen's return paid off.
But it could have been even better.
There are those in the team who feel they should have won more races and even challenged for the title - would have done, in fact, if they had had their former driver Alonso in the car.
Raikkonen showed remarkable consistency throughout the year, but his qualifying left a lot to be desired in the first half of the season.
And while Romain Grosjean showed great pace, he was wild and horrendously error-prone.
The foundations, though, are there for a strong 2013. If the team can develop the 2012 car effectively, Raikkonen can qualify more consistently and Grosjean can cut out the errors, the team could challenge at the front all year.
The rest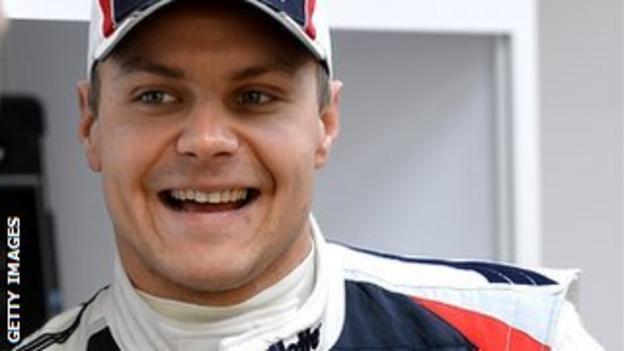 There are some interesting sub-plots further down the grid.
There was the sense in 2012 that Sauber had produced a fantastic car out of which the team and their drivers rarely extracted the best.
If the team can develop it effectively and keep it at more or less the same comparative level, will the arrival of the highly promising Nico Hulkenberg mean a step forward in terms of pace and consistency? Between the lines, it seems the team believe so.
Hulkenberg finished 2012 very strongly indeed with Force India, firmly putting in the shade Scot Paul di Resta, who had edged their battle in the first half of the season. Can Di Resta recover from the disappointment of not being picked up by a top team and get himself back on track?
Williams did not score anywhere near as many points as they should have done given the performance of their car. They won a race for the first time in eight years but finished only eighth in the constructors' championship, behind two teams who did not.
Pastor Maldonado was quick but error-prone and Bruno Senna's qualifying performances were lacklustre.
With another season under his belt, and a winter to reflect on becoming a grand prix winner, can Maldonado deliver his occasionally electrifying pace more consistently without the red-mist moments that wrecked his 2012?
And will Finn Valtteri Bottas, who has replaced Bruno Senna at Williams, deliver on a potential that seems so rich?
At Toro Rosso, will either Daniel Ricciardo or Jean-Eric Vergne do enough to earn a call-up to the senior Red Bull team or be jettisoned in favour of the next generation?
And, now heading into their fourth year in the sport, can either Caterham or Marussia bridge the still-significant gap between them and the back of the midfield group?
It promises to be another fascinating year.