Formula 1 gossip and rumours from international media
Last updated on .From the section Formula 1
FRIDAY 11 JANUARY
Turkish prime minister Recep Tayyip Erdoğan chose not to approve the Formula 1 deal that would have landed the race in Istanbul in 2013. The project, set to cost Turkey around $20m, was supposed to receive $13m of state funding. Erdoğan, however, did not give his approval, and the project fell apart.
Dutchman Robin Frijns does not know if he will be able to combine his Sauber third driver duties with a race seat in another category this year. Raising sponsorship is proving problematic for the Formula Renault 3.5 champion.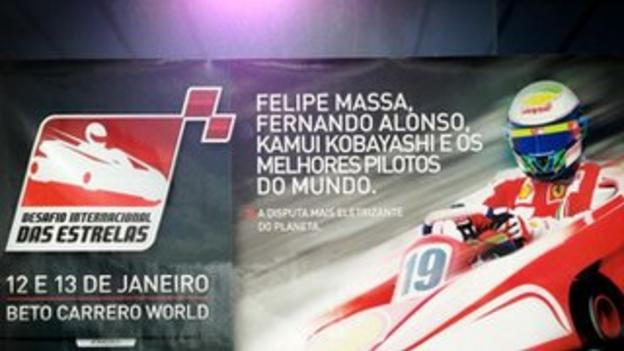 The FanVision company, previously known as Kangaroo TV, has been unable to agree terms with the Formula 1 group to continue to provide its personalised TV units for individual fans at race tracks around the world.
Full story: Joe Saward's grand prix blog
Formula 1 world champions Sebastian Vettel and Red Bull Racing have both been nominated for the Laureus World Sports Awards 2013, the winners of which will be announced in Brazil in March.
US Grand Prix host track the Circuit of the Americas in Austin will seek new tax revenue through the Texas Event Trust Fund for several races scheduled at the track in 2013.
Fernando Alonso is taking part in Ferrari team-mate Felipe Massa's karting 'Challenge of the Stars' in Brazil this weekend. Alonso joins a quality line-up of former and current F1 racers, including Bruno Senna, Kamui Kobayashi, Jaime Alguersuari, Vitantonio Liuzzi, Sebastien Buemi, Nelson Piquet Jr, Luciano Burti, Enrique Bernoldi, Antonio Pizzonia, Ricardo Zonta and Lucas di Grassi. Ferrari Academy driver Jules Bianchi will also take part.
THURSDAY 10 JANUARY
Red Bull will unveil their new 2013 car, the RB9, at their Milton Keynes base on 3 February, ahead of the first pre-season test, which starts on 5 February in Jerez, Spain.
Sergio Perez has responded to Jenson Button's assertion that he will be de facto team leader at McLaren this year by saying he will be "disappointed" if he does not beat his new McLaren team-mate in their first season together.
Perez is adamant the messy end to his Sauber career is now behind him and will not impact on his debut with McLaren.
Three-time Formula 1 champion Sir Jackie Stewart has launched a stinging attack on motor racing's governing body the FIA, saying that it needs to change to boost the sport's credibility.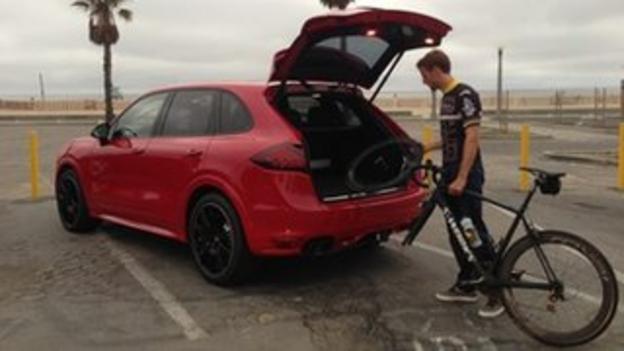 Williams driver Valtteri Bottas says the biggest change in the team's new car will be the removal of the step on top of the chassis, following rule changes to allow teams to cover them. He told Finnish broadcast MTV3 the car was a development of last year's.
Tyre supplier Pirelli has confirmed its intention to continue in Formula 1 beyond the end of its current contract this year.
McLaren driver Jenson Button has moved on from Hawaii, where he spent Christmas, and is now continuing his pre-season training programme in California, including an 85km coastal ride on Wednesday.
Full story: Jenson Button on Twitter
WEDNESDAY 9 JANUARY
The Nurburgring is set to host this year's German Grand Prix and a deal could be agreed this week after further talks, Formula 1's commercial supremo Bernie Ecclestone said.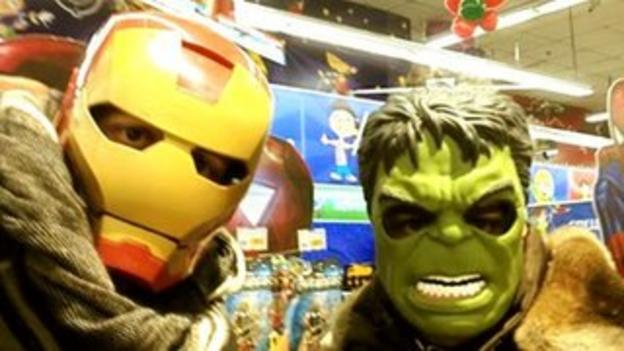 Ferrari is building a new base for its Formula 1 team at its Maranello headquarters.
Marussia believes Formula 1's major regulation changes for 2014 need not price smaller teams out of the market if decisions are made wisely.
Fernando Alonso was enjoying his down time in a toy shop yesterday with friends. We're not sure if he is wearing one of the superhero masks in the picture he tweeted though...
MONDAY 7 JANUARY
Ferrari have not yet announced when they will launch their 2013 F1 car but it will be on 2 February. The new Williams and Toro Rosso will be both be unveiled on the first day of the first pre-season test at Jerez on 5 February.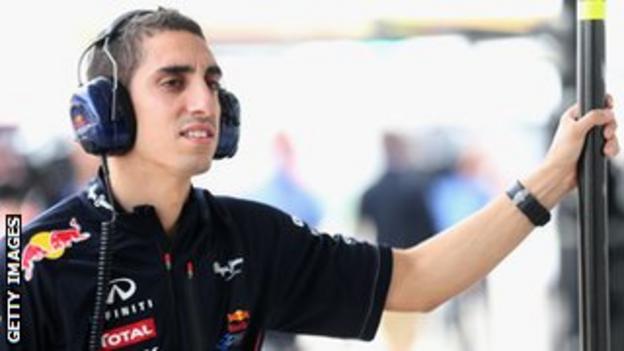 Full story: Autosprint (in Italian)
Mark Webber is on probation at Red Bull in 2013. Red Bull motorsport boss Helmut Marko was not impressed by the Australian's obstructiveness towards team-mate Sebastian Vettel in the title-deciding Brazilian Grand Prix, saying: "Mark was not optimal co-operative… he knows what we expect of him." If Webber does not keep his seat in 2014, Toro Rosso drivers Daniel Ricciardo and Jean-Eric Vergne are in the best position, but if they fail to prove they are suitable, Marko is keen on Sauber's Nico Hulkenberg.
Full story: Sport Bild (in German)
Swiss Sebastien Buemi will continue as Red Bull Racing's reserve driver in 2013.
Lotus boss Gerard Lopez has told Italy's Gazzetta dello Sport that his target is for the team to finish third in the constructors' championship in 2013.
FRIDAY 4 JANUARY
Red Bull advisor Helmut Marko says he expects three-time world champion Sebastian Vettel to continue to hold the upper hand over team-mate Mark Webber in 2013.
Full story: Sport Bild (in German)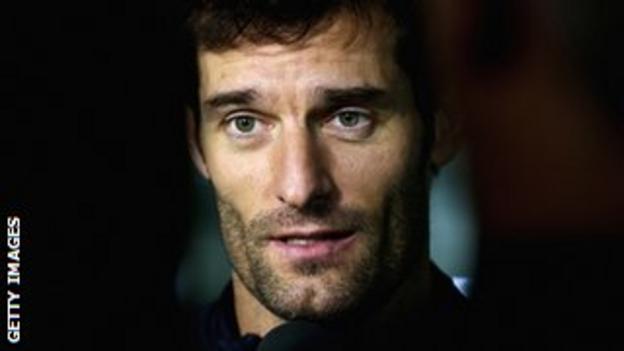 Webber, meanwhile, says it will be a "very difficult moment" when he considers retiring from Formula 1.
Three-time world champion Niki Lauda has demonstrated his determination to commit fully to his new role as non-executive chairman of Mercedes by stepping down from a management position at Air Berlin.
Sauber will launch their 2013 car on 2 February at their Hinwil factory in Switzerland.
THURSDAY 3 JANUARY
Bernie Ecclestone says he is not worried about a possible court case in Germany relating to the jailed banker Gerhard Gribkowsky, who was sentenced for taking a bribe from the F1 boss. "I would be [worried] if I was guilty," Bernie said. "But I'm not. Are they trying to entrap me? I don't know and I don't care. All I know is that people try anything when money is involved." He insisted the case "won't get to me appearing in court".
Full story: Corriere della Serra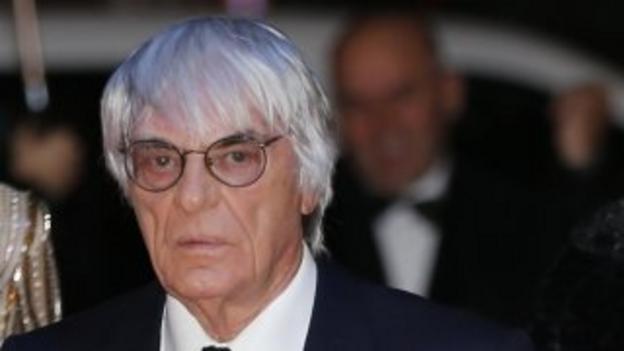 Michael Schumacher has picked his fastest qualifying time in Monaco in 2012 and his drive in the 2011 Indian Grand Prix when he was "on the limit for the whole race" as his highlights of his second career. The 43-year-old, who retired after his Mercedes seat was taken by Lewis Hamilton for 2013, says he "cannot answer" whether he could have won a race in last year's Red Bull or McLaren.
Full story: Auto Motor und Sport (in German)
Ferrari are confident they will not suffer the same problems they had last year in pre-season testing with a car that was seconds off the pace. Team boss Stefano Domenicali says that after a year of struggling with their wind tunnel the decision to use the Toyota tunnel in Cologne means "the wind tunnel gives us no more surprises".
Full story: Auto Motor und Sport (in German)
Outgoing Sauber driver Sergio Perez expects the Swiss team to challenge for race wins on occasion this year.
Full story: Autosport magazine
Damon Hill believes Lewis Hamilton can naturally discover the leadership skills he will need at Mercedes this season.