Formula 1 gossip and rumours from international media
Last updated on .From the section Formula 1
THURSDAY 17 JANUARY
Red Bull's Mark Webber will have a new engineer for the 2013 Formula 1 season, with Ciaron Pilbeam being replaced by Simon Rennie, formerly of Lotus. Pilbeam is joining as chief race engineer at Lotus.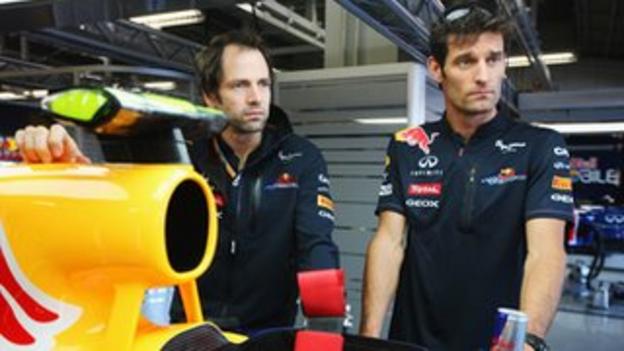 Nico Rosberg is the "fastest German" in Formula 1, according to new McLaren driver Sergio Perez. "In terms of pure speed, Nico Rosberg is the fastest German," Perez told Sport Bild. "But Sebastian [Vettel] is the more complete driver and a great champion."
Heikki Kovalainen says he is still in talks with Caterham over a race seat for the 2013 season, insisting that Formula 1 remains his only target. Speaking to television channel MTV3, the Finn explained that Charles Pic's team-mate is yet to be decided.
Formula 1 teams collectively reduced their carbon emissions by 7% in 2012.
Full story: Formula 1 Teams' Association
The Mercedes and Toro Rosso 2013 cars will be launched on 4 February in Jerez, the day before pre-season testing starts at the Spanish track.
MONDAY 14 JANUARY
Bernie Ecclestone says he is prepared to testify in a trial which will take place at London's High Court in October concerning a $44m (£27.3m) bribe he allegedly paid to German banker Gerhard Gribkowsky to steer the sale of Formula 1 to current owner, private equity firm CVC.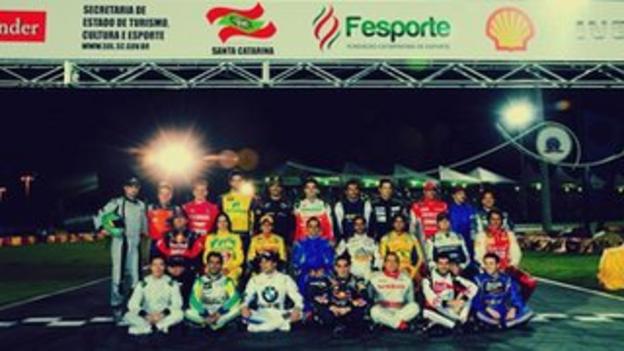 Jackie Stewart believes Lewis Hamilton is taking a risk for his long-term future by joining a manufacturer team in Mercedes.
Vitaly Petrov's chances of a 2013 drive appear to be diminishing as negotiations with Caterham have stalled, his manager Oksana Kosachenko has said.
Paul di Resta is amazed he still does not know who his Force India team-mate will be for the new Formula 1 season.
Frenchman Jules Bianchi, the 2012 Force India reserve driver and member of the Ferrari driver academy, won Ferrari driver Felipe Massa's annual karting event at the weekend.
Pirelli's motorsport boss Paul Hembery believes this year's Formula 1 tyres will not give teams the same headaches that the 2012 rubber caused at the start of last season.
Italian Guido Forti, whose team raced in F1 unsuccessfully during 1995, has died aged 72.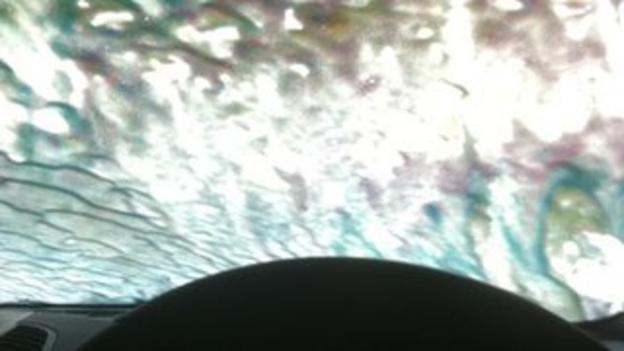 Full story: Omincorse (in Italian)
Caterham Group chief technical officer Mike Gascoyne says spending levels in F1 are "absolute madness" and the sport needs a budget cap.
Gascoyne also believes it is Heikki Kovalainen's fault he seems destined to be without a drive for 2013.
Full story: Eastern Daily Press
Lewis Hamilton has been tweeting pictures of himself laying down tracks in his recording studio.
And finally, Red Bull's Mark Webber is clearly missing F1, tweeting that he's in the pits having his "visor cleaned".