Maria de Villota cleared to drive again after Marussia F1 crash
Last updated on .From the section Formula 1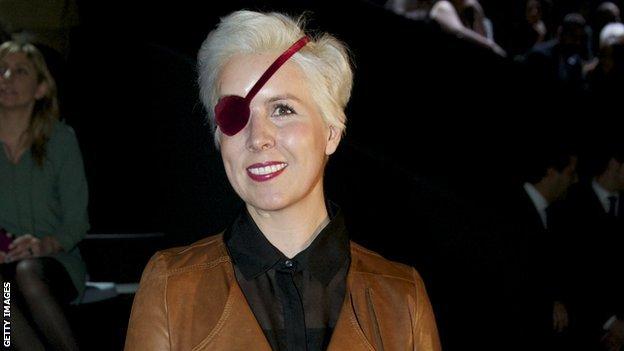 Former Formula 1 reserve driver Maria de Villota has been cleared to get behind the wheel for the first time since losing her right eye in a crash.
The Spanish driver suffered serious head and facial injuries in an accident last July when testing for Marussia for the first time in Cambridgeshire.
"Last week they gave me permission to return to driving," she said.
"The distances I can already calculate quite well and it feels like nothing ever happened."
The 33-year-old, who said she still had headaches and "felt weak", but was "getting on well", returned to Spain shortly after the crash at Duxford Airfield and has spent the last seven months recovering.
"Very busy days take their toll, but I am calm because I know everything is going well," continued the daughter of former F1 driver Emilio de Villota.
"To start with it was difficult just to do day-to-day things. Catching keys in flight or getting a glass of water was a problem, but now things are much better."
And despite her traumatic experience, her passion for the sport is undimmed.
"At the end of the day, my natural habitat is in a car and I am happiest in that environment. I missed it," she added.
"When your life is saved, no-one owes you anything. I don't hold any rancour towards the sport. The only thing I want is for the safety in races and tests to be improved.
"I will collaborate with them on what is currently lacking. Moreover, I feel very grateful to all the teams and drivers who have supported me after the accident."
Witnesses reported that her car "suddenly accelerated" into the back of the support lorry during testing before the British Grand Prix.
It was only the fourth time de Villota had driven a Formula 1 car.
Marussia insisted the car was not at fault for the crash, but a detailed analysis was passed on to the Health and Safety Executive.