McLaren's Mercedes partnership will not be affected by Honda deal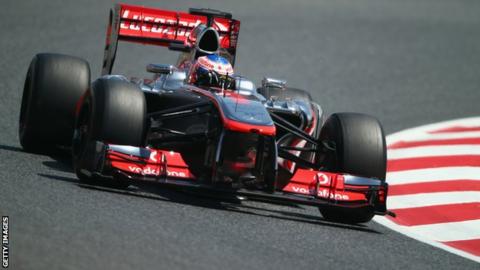 McLaren say their newly announced engine partnership with Honda will not affect their ability to win the world title with Mercedes next year.
Honda will supply engines to McLaren from 2015, meaning the first year of new engine rules will be McLaren's last of a 20-year link-up with Mercedes.
"Mercedes will give us the information we need," McLaren managing director Jonathan Neale said.
"Mercedes engineers and ourselves have been working very closely together."
Mercedes have made it clear that their own works team will have advantages over their customers because they will have fed into the design of the engine and guided it in a direction they feel is most suitable for their car.
But Neale insisted McLaren and Mercedes would still be a major force in 2014.
"We need each other to be successful. We are great partners and have won many races together, we recognise our inter-dependence and while we're hugely competitive on the circuit, there is a hugely high regard behind the scenes between the two organisations."
Neale said Mercedes should have no concerns that information about their technology would be passed to Honda.
"I have to stress here, our relationship with Mercedes-Benz is very good and spans two decades," he said. "We are very careful about protecting our partners' interests and property.
"We have given undertakings to Mercedes and they are being respectful about giving us all the information we need but not giving us more information than we need to get the job done and that's understandable. There will be no poaching or dismantling of parts."
McLaren have no drivers under contract for 2015, but Neale made it clear that Jenson Button would be one of the team's drivers at the start of the Honda relationship if he wanted to stay.
"Jenson will drive here as long as he wants to drive here," Neale said. "He is a great guy and he's doing a really good job in some difficult times for us at the moment.
"He fits our value and our culture here really well. His comment to the workforce this morning was more a question of hoping he is still here in 2015. He's excited by the prospects as well."