Formula 1 gossip and rumours from international media
Last updated on .From the section Formula 1
THURSDAY, 18 JULY
Force India driver Paul Di Resta is convinced the 'young driver' tyre test at Silverstone will be of benefit, despite several teams not taking part.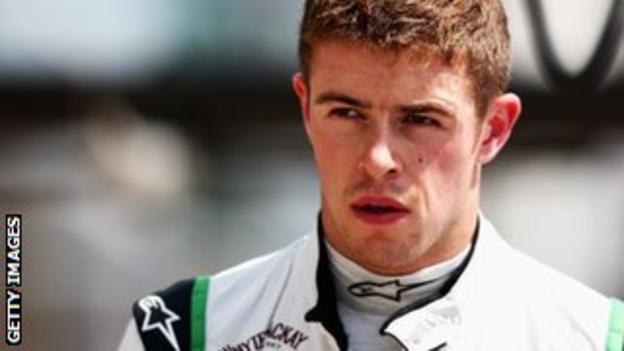 However, Williams driver Pastor Maldonado believes the tight restrictions imposed, with race drivers unable to work on developments to their cars, have left it impossible to judge what impact new tyres will have.
Portuguese driver Antonio Felix da Costa, 21, says he wants to race in Formula 1 next season as he prepares to test for Red Bull and Toro Rosso at Silverstone.
McLaren's young driver Kevin Magnussen, 20, says he is still focused on the Formula Renault 3.5 Championship despite his impressive run at Silverstone.
Giedo van der Garde denies former McLaren driver Heikki Kovalainen could take his race seat at Caterham for the rest of the season.
SATURDAY, 13 JULY
Lewis Hamilton has voiced his concern at the dangers being faced by Mercedes in missing next week's young driver test.
Under-pressure Felipe Massa has again received unequivocal support from Ferrari president Luca Di Montezemolo.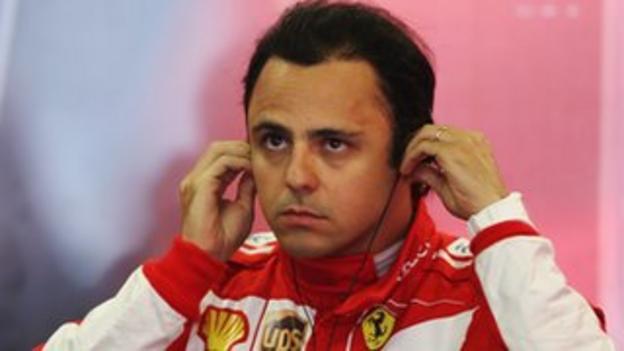 Red Bull could take part in a tyre test using a two-year-old car, but don't expect their drivers to be wearing "nondescript helmets".
Honda's new Formula 1 engine is set to be fired up for the first time in the autumn of this year.
Honda also announce it will base its Formula One operations in the U.K. After a six-year absence from the paddock, the Japanese car maker is returning to the sport in 2015 as a supplier of works V6 power to McLaren.
WEDNESDAY, 10 JULY
Britain's 2009 world champion Jenson Button says it will be a "miracle" if struggling McLaren, who have not finished higher than fifth so far in 2013, manage to win a race this season.
McLaren are confident that the mistakes they made with their current car will not be repeated with the 2014 challenger.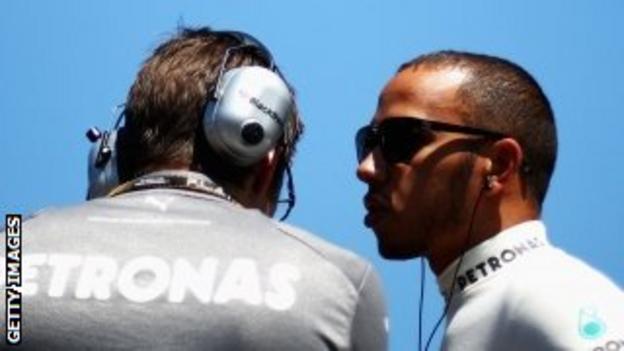 Formula 1 teams have been informed by the FIA that next week's young driver test will not be extended from three days to four despite the teams using the Silverstone test to also carry out tyre testing for Pirelli.
Lewis Hamilton believes Mercedes should not have to head into the Hungarian Grand Prix weekend racing on tyres it has never tested. The team has been banned from the young driver test and will therefore be unable to test the new construction.
Sauber team principal Monisha Kaltenborn admits the team's current financial situation 'isn't ideal' but has insisted the Swiss outfit will rebound from its current problems.
Lotus team boss Eric Boullier says Sauber's Nico Hulkenberg is a candidate to drive for the team in 2014.
Josh Hill, 22, has given up the dream of following world champion father Damon and late grandfather Graham into F1 and quit motor racing.
Mercedes driver Lewis Hamilton had an MRI scan earlier this week, as part of what the Briton described as a routine check-up, to make sure his back was able to keep up with the strains of F1. A drivers' spine can deteriorate over time due to compression when in the car.
TUESDAY, 9 JULY
Lewis Hamilton says Wimbledon champion Andy Murray has an easier job than him because it's just him and his racquet whereas the Mercedes driver has more variables, which affect performance, to deal with.
Later on Tuesday, Hamilton tweeted: "Don't believe what is written in the papers. What @andy_murray has done is spectacular and I am so happy for him, am a big fan."
Ferrari team principal Stefano Domenicali says the key to this year's championship will be unlocking performance from the new Pirelli tyres set to be introduced at the next round in Hungary.
Lotus believe the safety car was the key factor that cost them victory in Sunday's German Grand Prix.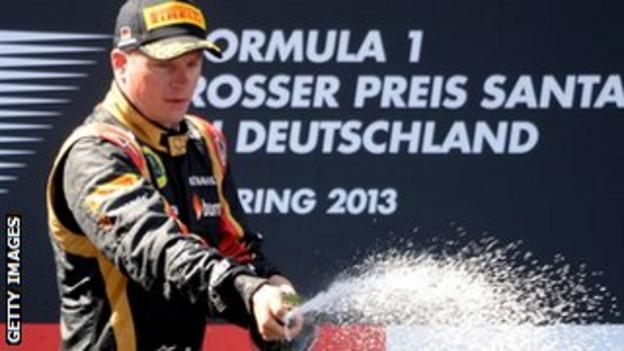 Pattaya is hoping to host Thailand's first Formula 1 race according to its mayor Ittipol Khunpluem. Bangkok was originally selected to host the grand prix before plans fell through.
GP3 Series leader Tio Ellinas will get his first proper F1 outing next week when he drives for Marussia on day one of next week's young driver test at Silverstone.
Ferrari's Fernando Alonso has indicated he may now be willing to take part in the young driver test, where race drivers will be allowed to take part, after finding out that there was more to it than evaluating tyres.
THURSDAY, 4 JULY
Ferrari's Fernando Alonso has put his faith in Formula 1's governing body, the FIA, and Pirelli ensuring safety at this weekend's German Grand Prix after multiple tyre blowouts at Sunday's race at Silverstone.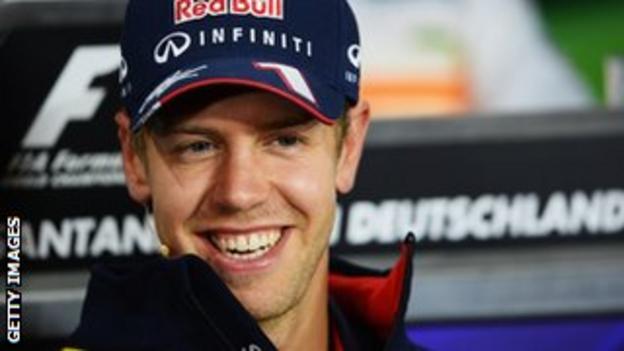 Red Bull's Sebastian Vettel insists his failure to win his home grand prix so far does not bother him as he has achieved so much else in F1.
Lotus driver Kimi Raikkonen says interest from Red Bull will not affect his chances in the World Championship battle.
FIA race director Charlie Whiting estimates that the 2014 cars will be around three seconds per lap slower than this year's cars.
F1 boss Bernie Ecclestone says the sport "could do with another James Hunt".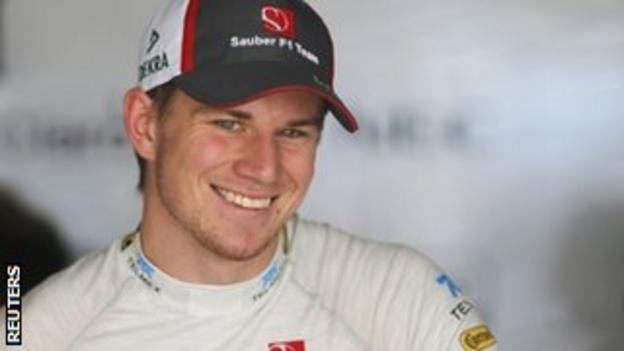 German driver Nico Hulkenberg admits Sauber's financial problems are "a difficult situation" for the team. Reports claim Sauber has been struggling to pay its bills and has stopped development of its C32 chassis.
British racing driver Will Stevens has been taken under the wing of Caterham as they have announced him as the latest young driver to join the Caterham Racing Academy.
Former Mercedes motorsport boss Norbert Haug says he could imagine himself returning to F1 in the future, probably working with a small private team.
McLaren chairman Ron Dennis has been given the MIA Award for outstanding contribution to the Motorsport Industry during an event at the House of Lords.
SUNDAY, 30 JUNE
Formula 1 and tyre supplier Pirelli faced a full-on crisis on Sunday after the British Grand Prix came close to being stopped for safety reasons due to a spate of explosive high-speed blowouts.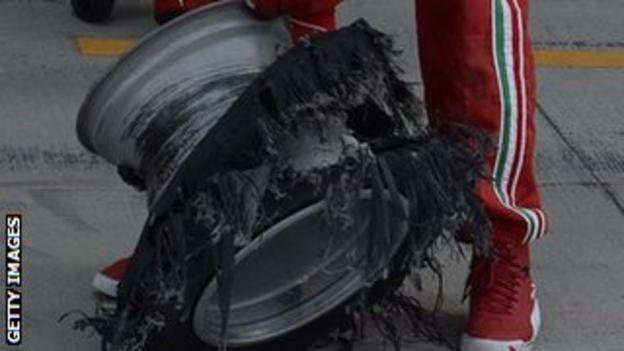 FIA president Jean Todt has invited Pirelli to attend next week's Sporting Working Committee meeting at the Nurburgring to try to help Formula 1 find a long-term solution to its tyre problems.
Red Bull and Ferrari have proposed turning the upcoming Young Driver Test at Silverstone into a full blown tyre test with race drivers in order to help Pirelli find a solution to the issues it experienced at the British Grand Prix.
The British Grand Prix should be remembered for kick-starting the title race - not more tyre controversy.
Though Pirelli has taken a political battering of late due to tyre issues that culminated in a series of dramatic failures over the British Grand Prix weekend, it appears almost certain the Italian company will be Formula One's tyre supplier for 2014 and beyond.
Swiss investment bank UBS has been appointed by the organisers of the planned New York Grand Prix in a bid to secure $100m (£65.7m) of funding to enable the race to go ahead in 2014.
WEDNESDAY, 26 JUNE
Pastor Maldonado believes he can score a points finish to add gloss to Williams's 600th grand prix celebrations at Silverstone this weekend.
Lewis Hamilton had a special visitor ahead of his bid to win the British Grand Prix this weekend on home soil at Silverstone.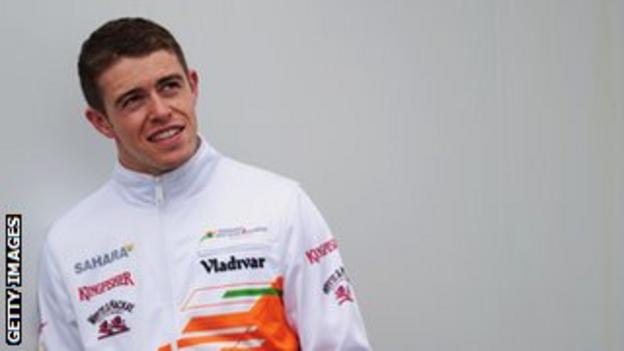 Red Bull have revealed they will only make a decision on Mark Webber's replacement at a later stage.
Force India on Wednesday said it will not hold Paul di Resta to his 2014 contract should the Scot want to join another team.
Max Chilton says he would welcome the chance to stay with the Marussia team for a second season in F1 next year.
TUESDAY, 25 JUNE
Scot Paul Di Resta says he is driving the best car Force India has ever produced ahead of this weekend's British Grand Prix at Silverstone.
Red Bull executives are considering boycotting the young drivers' test to set up their own private session in a mirror of the Mercedes case. Mercedes were let off with a reprimand by an independent tribunal after staging a three-day test in Spain last month.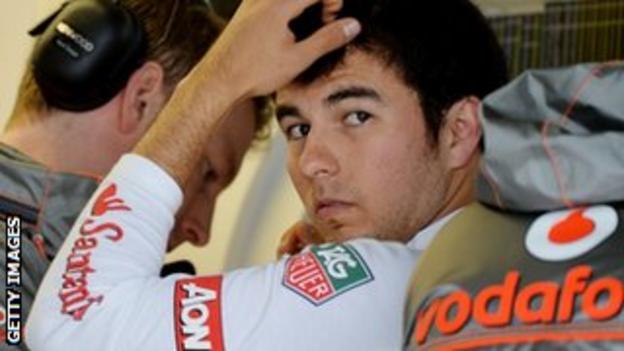 Full story: the Times (subscription required)
McLaren are "very far" from being in a position to think they can win a race this season, according to their Mexican driver Sergio Perez.
Marussia have asked Formula 1 boss Bernie Ecclestone for greater potential access to prize money as they continue to compete with Ferrari, Red Bull, McLaren and Mercedes.
Ecclestone is sanguine on the prospect of being sent to a German prison, saying he "will have to deal with it". The 82-year-old is waiting to hear if the German authorities will charge him in a corruption case that has already seen a banker jailed for eight-and-a-half years.
Full story: the Times (subscription required)
Formula 1 drivers will have greater protection next season from side impacts at oblique angles after the FIA announced the introduction of a new system.
Britain's Max Chilton is out to silence his critics at this weekend's British Grand Prix by proving he deserves his seat in F1, adding that he is targeting scoring the team's first point in the sport.
Williams driver Pastor Maldonado targets points at Silverstone as the team celebrate their 600th race.
F1 teams will be given the chance to use Pirelli's prototype hard tyres again in practice at this weekend's British Grand Prix.
Valencia's regional government has expressed surprise at news Barcelona is selling tickets for the 2014 Spanish Grand Prix, as it had been reported that the two venues had agreed to annually alternate the hosting of a single annual Spanish F1 race - starting with Valencia in 2014.
THURSDAY, 20 JUNE
Jenson Button thinks the economy and a passive style of racing in 2013 has hurt ticket sales ahead of the British Grand Prix.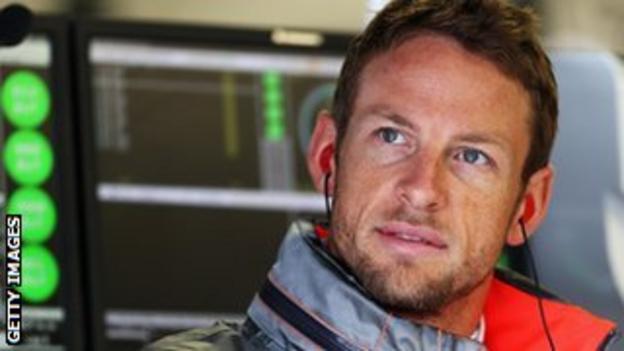 However, Silverstone says it has enjoyed a late surge in ticket sales as the British Grand Prix looms, with a circuit spokeswoman explaining that it is still expecting to enjoy "one of its biggest" attendances in recent years despite an initially slow pick-up.
Mark Webber says it will be largely up to him whether he stays on at Red Bull in 2014.