Lewis Hamilton: Mercedes in good shape for Canadian Grand Prix

By Andrew Benson
Chief F1 writer in Montreal
Last updated on .From the section Formula 1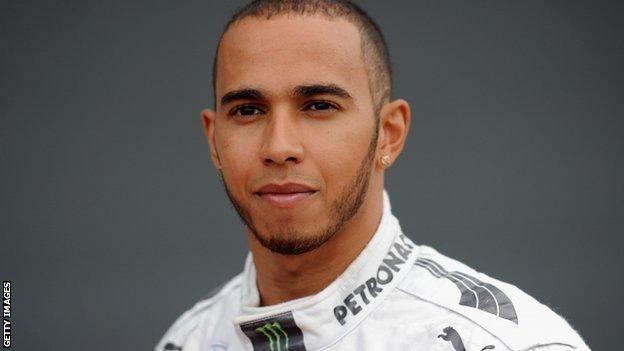 Lewis Hamilton believes his Mercedes team will be in good shape at this weekend's Canadian Grand Prix.
But Hamilton believes the last race showed the team had made progress with their main handicap, heavy tyre usage.
"We were as competitive as everyone in long-run pace [in Monaco] so I have the feeling it will be the same here," he said.
"It's definitely a track you can overtake on. I'm hoping we will continue with the performance we have. I'm sure people will bring updates, as I'm sure we have too. I'm hoping we can be at the front, as we have done."
Hamilton has always been strong in Canada - he has never been out-qualified by a team-mate and has won the race every time he has finished.
But he admitted he was still struggling to get the most out of the Mercedes car compared with team-mate Nico Rosberg.
"I've always been strong here in a car I've felt confident in," he said. "I'm in a car now that I don't particularly feel confident in.
"While this is a great car, I can't say it's just clicked and I've all of a sudden got confident.
"I hope I feel better in the car this weekend and hope we've been able to rectify a couple of issues, and I hope my confidence comes back.
"This track is all about late braking. I've always been the latest of late brakers. That's why I always was so successful here. I've not been a very late braker this year, so it won't do me too well here unless I pull my socks up.
"It is just my feeling in the car. I'm confident in the car [in that] it's a great car. And clearly Nico has proved that. It's just confidence, you have to feel one with the car and I'm definitely not feeling confident in it at the moment. It's all in the braking."