David Ward to stand against Jean Todt for FIA presidency
Last updated on .From the section Formula 1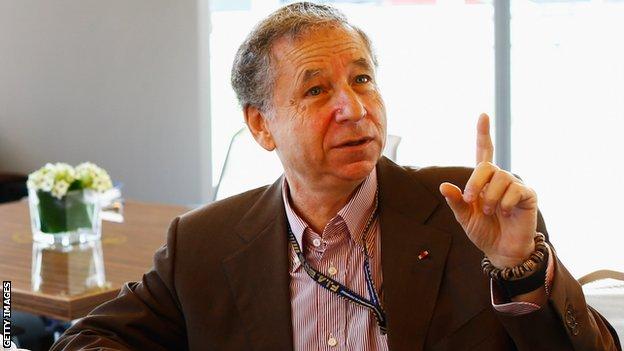 Jean Todt will face a challenge to his presidency of motorsport's governing body, the FIA, in December.
"The election period begins in September and it will be necessary for me to approach FIA members to secure nominations," Ward, 56, said,
"In these circumstances I think the correct course of action is to resign."
Todt succeeded Max Mosley as FIA president in 2009 after beating Ari Vatanen in an election of the FIA General Assembly, but the Frenchman has still not confirmed whether he intends to stand for a second term when his term ends this year.
Ward has strong political connections within the FIA from his previous position as an aide to Mosley.
Before joining the FIA, Ward was an advisor to former Labour party leader John Smith, and was on the board of the European New Car Assessment Programme (Euro NCAP).