FIA: Jean Todt to run for re-election for second term as president
Last updated on .From the section Formula 1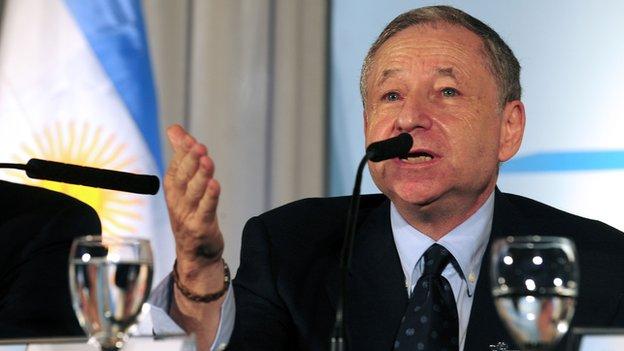 Jean Todt will run for a second term as president of motorsport's governing body, the FIA.
The 57-year-old will rival against David Ward, who resigned as president of the FIA Foundation in order to stand, in the December vote.
Todt, 67, succeeded Max Mosley when he was elected in 2009 and said: "We have started something [at the FIA].
"It's like climbing a mountain. We try to go up and up. We're at 3,000 metres, but there is still some way to go."
Ward is a former adviser to Mosley and also a former adviser to the Labour Party in the UK.
Frenchman Todt added: "It is now the FIA community who will decide if they want to elect me or not. Honestly, I am very relaxed on that."