Ferrari sign Lotus aerodynamics boss De Beer
Last updated on .From the section Formula 1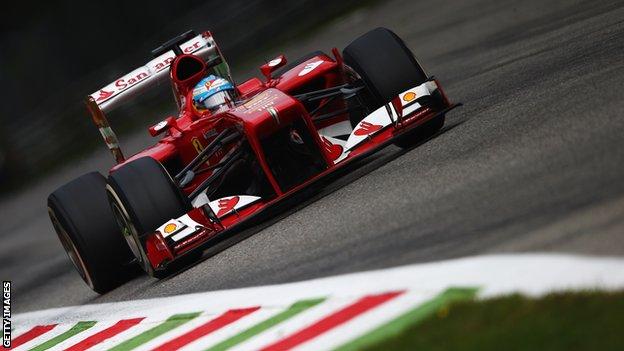 Ferrari have made their second high-level technical recruitment this year, signing Lotus's head of aerodynamics Dirk De Beer.
The Italian team have already taken on Lotus's former technical director James Allison.
The South African is not well known but is highly rated within the sport.
Lotus took the unusual step of asking him to keep working on their 2014 car after he handed in his resignation a few weeks ago.
Ferrari's deal with De Beer was done several months ago, in the wake of them agreeing the deal with Allison, who has worked with him for several years.
Ferrari have not yet officially announced his arrival but sources say he will start work in Maranello on 1 October.
He is attending a meeting of F1's technical working group - which discusses rule changes - with Allison in London on Friday.
De Beer will initially work alongside the team's head of aerodynamics Loic Bigois and under Allison, who as technical director (chassis) is responsible for all design aspects of the car.
Ferrari have not won the world title since 2007 and have admitted that they are still struggling to cope with the disappointment of Fernando Alonso losing out on the championship in agonising style last year.
The Spaniard also should have won in 2010, only for Ferrari to throw away the championship with a strategic error in the final race of the season.
But their recruitment drive this season underlines their determination to replace Red Bull as the dominant force in F1.
Having signed Allison and De Beer, they this week also recruited Kimi Raikkonen as team-mate to Alonso next season, giving them the strongest driver line-up on the grid.
The departures are a blow for Lotus, who are also to lose their head of computational fluid dynamics (CFD), a crucial design tool.
Replacing De Beer next month as head of aero at Lotus will be Nicolas Hennel, who is currently at Ferrari.