Formula 1 gossip and rumours from international media
Last updated on .From the section Formula 1
SATURDAY, 2 NOVEMBER
Toro Rosso-bound Daniil Kvyat won the GP3 title after leading from pole to flag in Abu Dhabi.
Four-time world champion Alain Prost believes Mercedes' Lewis Hamilton must adapt to next season's engine regulations or risk falling further behind Red Bull's Sebastian Vettel.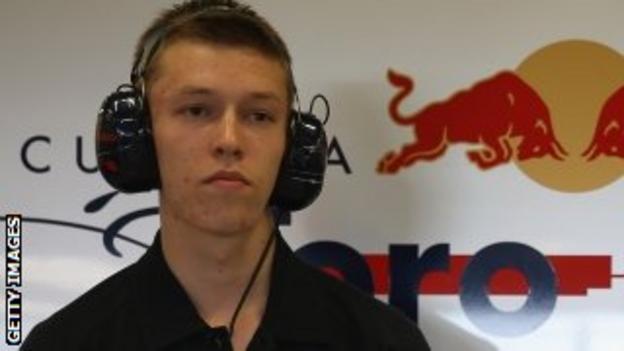 Three-time world champion Sir Jackie Stewart said he is confident Lotus will solve their cash crisis so that Kimi Raikkonen will race for them in Austin later this month.
The Mexican and New Jersey races that currently figure on the 2014 Formula 1 calendar will both be absent from the final version when it emerges from the FIA World Motor Sport Council in December.
Full story: Adam Cooper's F1 blog
Graham Macdonald has been appointed as the new CEO of the Caterham Group, taking the reins from Riad Asmat and assuming responsibility over all arms of the group, including Formula 1. He was previously the CEO of Caterham Cars.
FRIDAY, 1 NOVEMBER
Red Bull's Mark Webber says he came "very close" to ending his career in a Ferrari.
Lotus owner Gerard Lopez says he still believes that the long-awaited investment deal from Middle East/American consortium Quantum will go ahead, which could secure the team's future.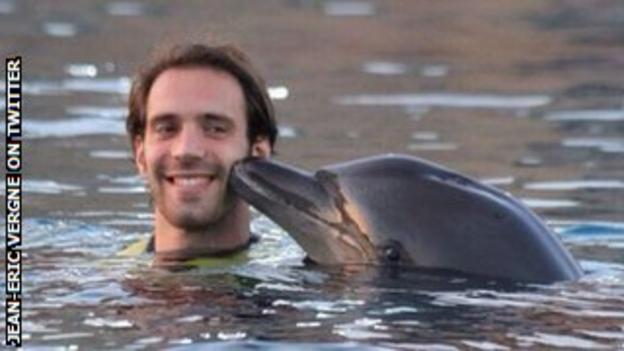 Force India's Adrian Sutil says his future in Formula 1 is secure for another year, but said he is not able to disclose any more information for another "week or two".
Full story: Total Race (in Portuguese)
Japan's former F1 driver and team owner Aguri Suzuki has revived the Super Aguri name to compete in the new Formula E electric series next year.
FIA presidential candidate David Ward has launched another attack on the sport's governing body, arguing that the federation is failing to meet good governance standards required by the International Olympic Committee.
Full story: Joe Saward's grand prix blog
Ahead of the Abu Dhabi Grand Prix at Yas Marina, Toro Rosso's Jean-Eric Vergne went swimming with dolphins.
THURSDAY, 31 OCTOBER
Red Bull's Sebastian Vettel will reportedly get a £4.3m bonus for winning his fourth world championship title, while the rest of the team's 650 employees will receive £10,000.
BBC commentator and former F1 driver David Coulthard did a few 'doughnut' spins in a Red Bull on a Burj Al Arab helipad in Dubai to celebrate the team winning the drivers' and constructors' championships.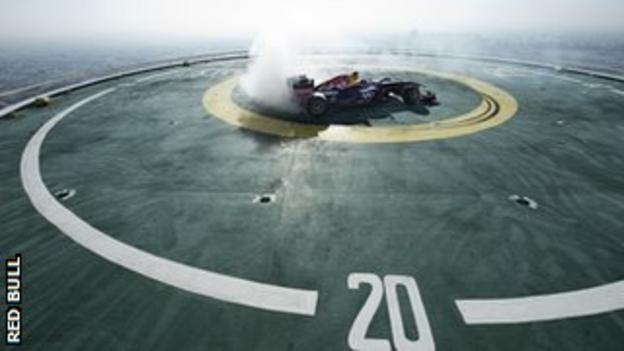 Ferrari's Fernando Alonso says the way his team and colleagues regard him is more important than the amount of titles he amasses over his career.
Force India's Adrian Sutil says allowing teenagers to race in F1 with minimal experience could be dangerous for other drivers.
Leading F1 teams say they are willing to assist Pirelli in their 2014 testing plans so long as the tyre company is willing to sort out logistics and meet costs.
Force India's Paul Di Resta's long-running legal dispute with his former manager Anthony Hamilton is due to go before the High Court at the end of next month.
Drivers have been reminded to avoid using the run-off areas and kerbs to gain an advantage during this weekend's Abu Dhabi Grand Prix at Yas Marina, including in the DRS-overtaking zones.
Force India team principal Vijay Mallya says the team started work on their 2014 car at the beginning of May this year.
WEDNESDAY, 30 OCTOBER
Williams have ruled out a move for outgoing Mercedes boss Ross Brawn.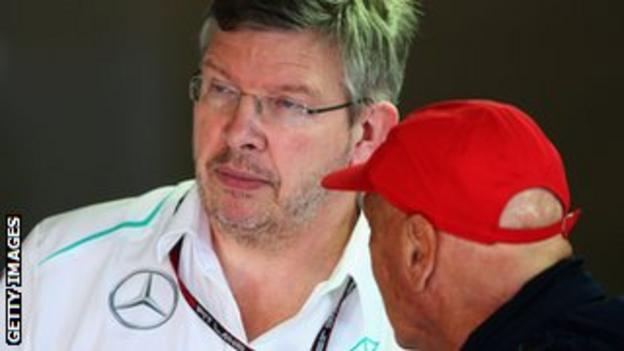 Mercedes non-executive chairman Niki Lauda has responded to new speculation about Brawn's future as principal of the Formula 1 team by repeating his wish for him to stay.
Lotus boss Eric Boullier says he is just waiting for the nod from the team's owners to finalise Romain Grosjean's new contract for 2014.
Boullier also apologised for the language used over team radio towards the end of the Indian Grand Prix.
Mark Webber, who is leaving Formula 1 at the end of the season, has admitted that he is finding it difficult to stay motivated as the clock ticks down on his single-seater career.
SUNDAY, 27 OCTOBER
Bernie Ecclestone's future as chief executive of Formula 1 will be determined by the outcome of a High Court trial over bribery allegations that begins in London on Tuesday.
Ahead of their 2014 reunion, Ferrari and Kimi Raikkonen insist they are not worried about one another's worrying run of poor form.
Lotus have expressed their "disappointment" with Raikkonen after the Finn forced team-mate Romain Grosjean off the road during the closing stages of the Indian GP.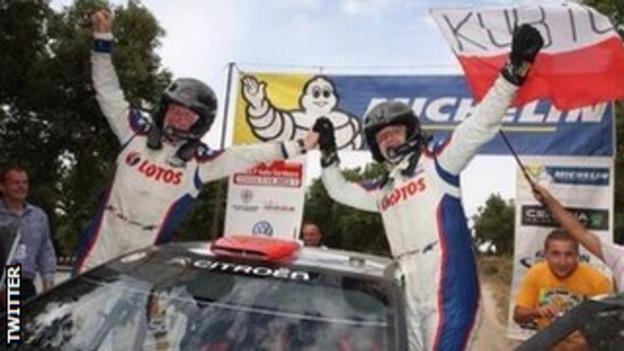 Former French driver Alain Prost has congratulated Sebastian Vettel on matching his tally of four world championships.
After congratulating Sebastian Vettel on his fourth consecutive world title Fernando Alonso highlighted another driver's achievements on Sunday through Twitter. This time the former BMW Sauber and Renault driver Robert Kubica after he claimed the World Rally Championship's second division title.
THURSDAY, 24 OCTOBER
Red Bull driver Sebastian Vettel's dominance of Formula 1 is not eroding television audience ratings, according to the sport's boss Bernie Ecclestone.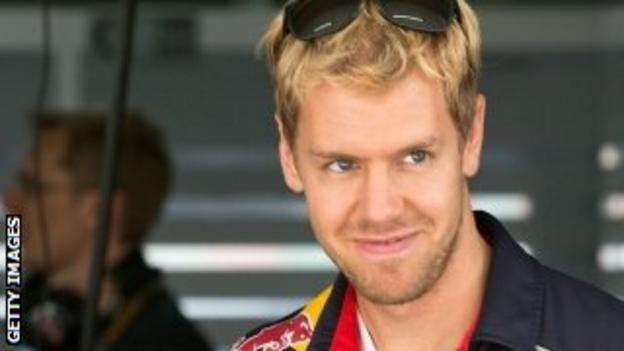 Team principal Martin Whitmarsh has moved himself and his McLaren drivers out of the hotel plagued by mosquitoes during last year's Indian Grand Prix - yet has sent most of his staff back there for Sunday's race.
India's Supreme Court has agreed to hear a petition seeking the cancellation of this Sunday's race because organisers have allegedly not paid entertainment taxes for the 2012 event.
Vicky Chandhok, the head of Indian motorsport, has warned that this weekend's grand prix at the Buddh International Circuit near Delhi could be the last held in the country.
The DRS zone, which will be used on the main straight at the Buddh International Circuit, has been extended by an extra 80m for the second year in a row.
Ferrari president Luca di Montezemolo says his team will keep fighting to take second place in the championship.
Full story: Corriere Dello Sport (in Italian)
Lotus team principal Eric Boullier feels Kimi Raikkonen's apparent poor form in recent races is down to Romain Grosjean being "back in the game".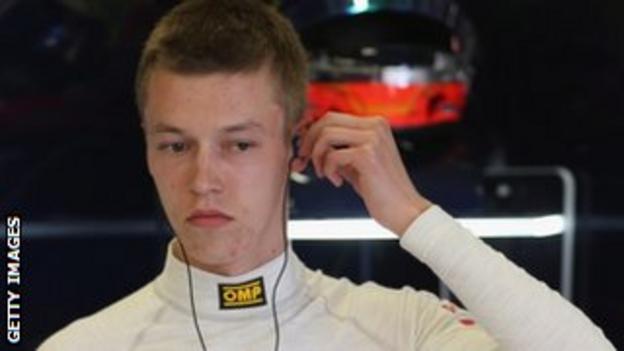 FIA president Jean Todt looks to have all but reassured his re-election after rival David Ward's complaint about the incumbent's campaign tactics was dismissed.
Former F1 race winner Gerhard Berger is backing Daniil Kvyat, 19, to succeed when he drives for Toro Rosso in 2014.
Renault says it warned Formula 1 rivals a long time ago there could be a problem with the weight limit of next year's cars, but its concerns were ignored.
DTM driver Daniel Juncadella, 22, has played down reports he has a good chance of lining up on the grid for Williams next year.
State-backed Lloyds Banking Group gave a £10m loan to Marussia before selling its stake.
Full story: The Daily Telegraph
McLaren managing director Jonathan Neale has described the team's young drivers Kevin Magnussen, 21, and Stoffel Vandoorne, 21, as "mouth-watering prospects".
Sauber's Sergey Sirotkin, 18, believes the early part of his preparation for a move to F1 has already made him a stronger driver.
Former Russian F1 driver Vitaly Petrov, 29, has emerged as a contender for a seat at Sauber next season.
Full story: Auto Motor und Sport (in German)
FRIDAY, 18 OCTOBER
Mercedes's Nico Rosberg has appealed for people to help him find a helmet that was stolen at the German Grand Prix.
Mercedes say Red Bull's level of domination in Formula 1 over the second half of the season is an inspiration rather than an embarrassment.
Kevin Magnussen, who is part of McLaren's young driver programme, could find a seat in Formula 1 next season with Marussia, according to sporting director Graeme Lowdon.
Team boss Eric Boullier is sure Lotus will have a strong line-up for the 2014 F1 season, despite the team having yet to confirm who it will field.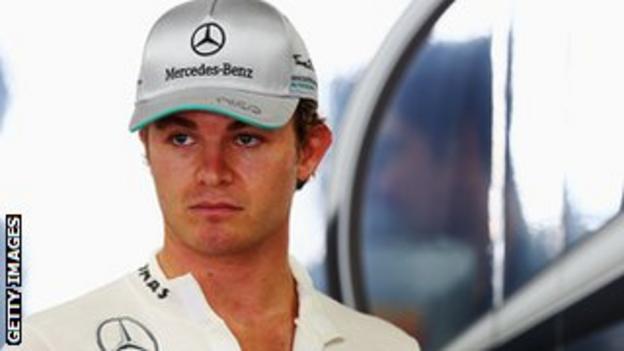 Honda have released a sound-bite of their new engine being developed for the start of the 2015 season when they re-enter Formula 1 with McLaren.
Mercedes team principal Ross Brawn does not believe 2014's races will be dominated by fuel saving.
TUESDAY, 15 OCTOBER
Ferrari team principal Stefano Domenicali says Felipe Massa will not be reprimanded by the team after he ignored team orders during the Japanese Grand Prix at Suzuka.
Mercedes team principal Ross Brawn could retire at the end of the season, despite the team agreeing to his request to continue as technical number one.
Mercedes driver Lewis Hamilton believes Red Bull's Sebastian Vettel can go on to equal Alberto Ascari's record of nine straight wins.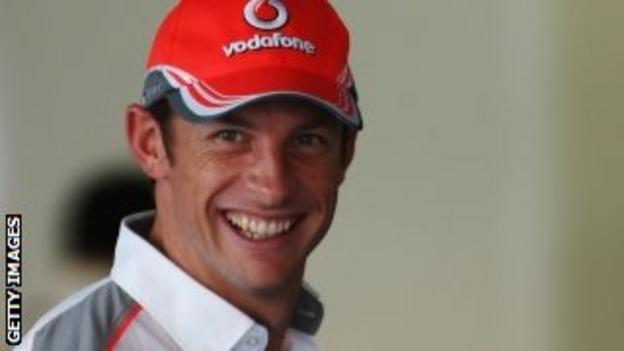 Jenson Button believes the new regulations and engines set to be introduced for 2014 will help McLaren return to the front.
McLaren will offer Button a three-year contact, which would see the Briton end his racing career with the team.
Red Bull team principal Christian Horner says he would like to see Mark Webber win a race before the end of the year.
Lotus team principal Eric Boullier says German driver Nico Hulkenberg is their "choice" as successor to the Ferrari-bound Kimi Raikkonen.
Mercedes suspects that clever engine mapping from Renault could be behind Red Bull and Lotus's recent upturn in performance in Formula 1.
SATURDAY, 12 OCTOBER
Mercedes driver Lewis Hamilton said his hopes of winning the title in 2014 would not be derailed if team principal Ross Brawn quits the team.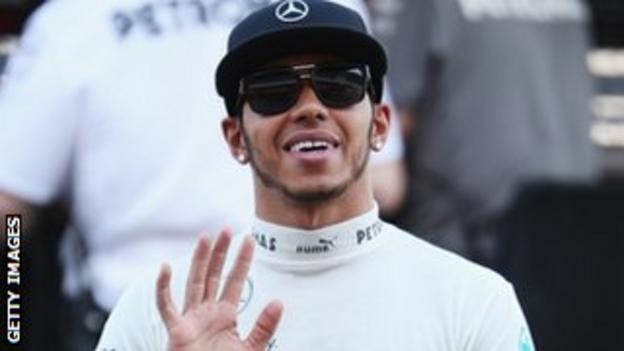 Williams have been fined £51,000 after Pastor Maldonado's left rear wheel worked loose in Japanese Grand Prix first practice.
Sauber say fuel vapour catching fire was the reason for the flames shooting up from Esteban Gutierrez's car during qualifying at Suzuka.
Renault ambassador and four-time world champion Alain Prost has dismissed rumours Lotus could become the French carmaker's works team.
Marussia's Max Chilton was delighted to out-qualify his team-mate Jules Bianchi as well as both Caterhams. "We got em! Very happy after such a hectic qualifying on a seriously challenging circuit which was new for me. Great job @Marussia_F1Team."