FIA could face 'huge embarrassment' - David Ward

By Andrew Benson
Chief F1 writer
Last updated on .From the section Formula 1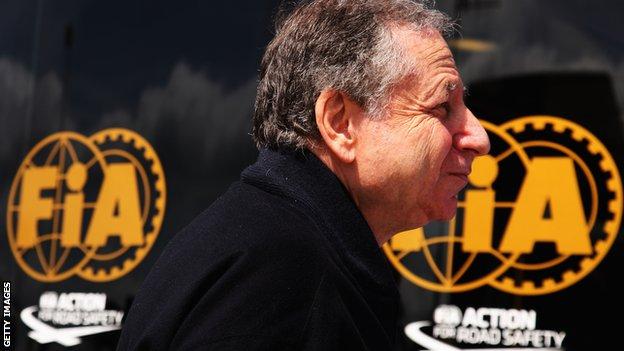 FIA presidential candidate David Ward says motorsport's world governing body faces "huge embarrassment" for proposing an election rule change just six weeks before voting is to take place.
Ward also calls the FIA's decision a "farce" and says it backs up his quest for the top job.
"My point all along has been that the FIA's governance is not fit for purpose," said the 58-year-old Englishman. "This is a fantastic example of that."
The FIA was not able to comment when approached for reaction by BBC Sport.
Ward, who has been campaigning for an overhaul of the FIA's governance and procedures, is opposing current FIA president Jean Todt.
The election is due to take place on 6 December.
According to the FIA, there is a discrepancy between the FIA's statutes and its internal regulations over what backing each president candidate requires to stand.
"They've launched an election and then realised they've screwed up the rules in the middle of an election," added Ward.
"They're writing today to the membership to say the rules are confused. That's a huge embarrassment."