Formula 1 gossip and rumours from international media
Last updated on .From the section Formula 1
WEDNESDAY, 18 DECEMBER
Former Ferrari driver Eddie Irvine says he feels that the decision to bring in double points for the final race of the 2014 F1 season is 'embarrassing', and that those who made the decision 'should be ashamed of themselves'.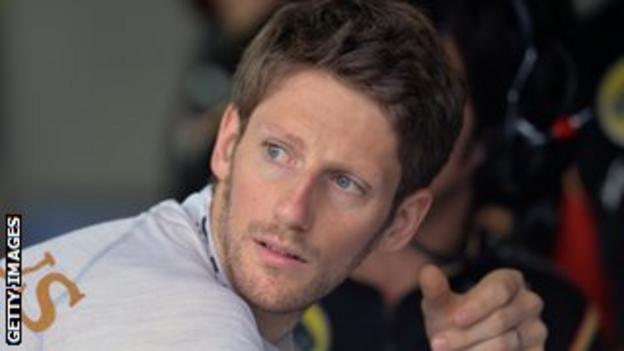 Romain Grosjean believes he has proven himself as one of the best drivers in Formula 1 this year and says he is ready to lead Lotus into 2014.
Red Bull technical chief Adrian Newey says Formula 1 is at risk of stagnating if it continues to tighten its regulations.
Kimi Raikkonen will have Antonio Spagnolo in his ear during the 2014 season at Ferrari, after the Italian outfit confirmed that the former Minardi engineer will be the Finn's race engineer when he returns to the stable.
"Nice days working on projects with good progress. Tomorrow and Friday another "sprint" works and then Christmas break.. ;)"
TUESDAY, 17 DECEMBER
Ferrari have presented the departing Felipe Massa with the V8 engine from the Ferrari F2008 which so nearly took him to the 2008 world championship.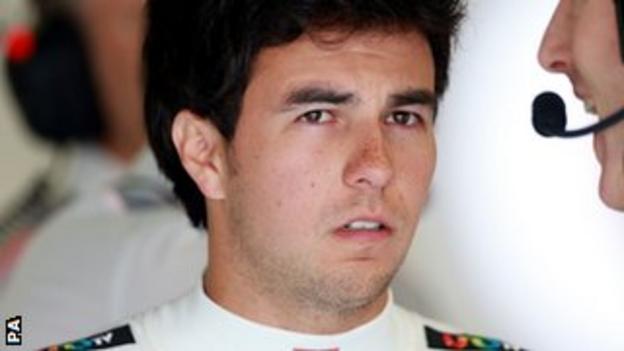 Ferrari technical director James Allison says the team's recent investment in its windtunnel and aerodynamic set-up have thrust it to the cutting edge of Formula 1 after several years of lagging behind.
Anthony Hamilton's damages lawsuit against Scottish driver Paul Di Resta took a dramatic turn after he told the High Court that a missing box containing controversial BlackBerry devices mysteriously turned up.
New Force India driver Sergio Perez has backed F1's new double points rule for the 2014 season finale.
Caterham fell behind Marussia in the 2013 F1 season because it overstretched itself a year earlier, says team boss Cyril Abiteboul.
Adrian Sutil is confident he will score the first podium of his career at Sauber as he prepares to join the team at the start of next year.
Red Bull boss Christian Horner believes Renault will deliver a competitive F1 engine next year, despite not having the highest budget among suppliers.
WEDNESDAY, 11 DECEMBER
Former Red Bull driver Mark Webber has completed Porsche's testing program for its new car that will debut next year in the World Endurance Championship.
Nico Rosberg says he feels Mercedes is now in a position to challenge Red Bull for top honours in F1 next season.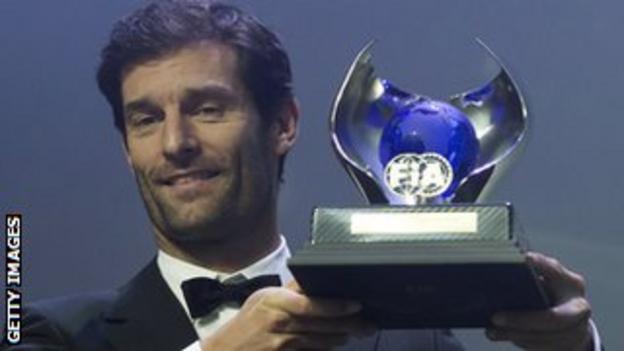 McLaren and Force India have decided not to attend Pirelli's Bahrain tyre test, with Force India citing the tight timeframes involved in getting ready for next week's hastily-arranged session.
McLaren team principal Martin Whitmarsh fears it could prove impossible for Formula 1 to ever introduce effective cost controls.
The ultimate Christmas present for Formula 1 lovers? A replica F1 engine that dispenses coffee is available in V8 and V12 strengths - yours for less than £9,000.
TUESDAY, 10 DECEMBER
Paul Di Resta has admitted he is unlikely to remain at Force India next season but confirmed there is a chance he could move to Sauber.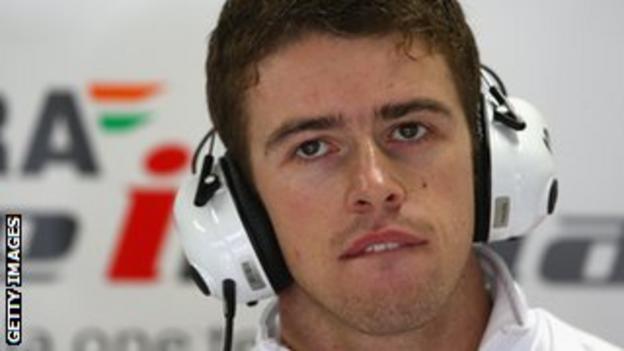 Valtteri Bottas says he has no concerns about having to adapt to the 2014 regulations despite his lack of Formula 1 experience.
The race helmet Sebastian Vettel used during this year's German Grand Prix raised a record-breaking amount of money at a charity auction on Monday.
Six teams will attend a three-day Pirelli tyre test in Bahrain from 17-19 December, Formula 1 racing's governing body, the FIA announce.
SATURDAY, 7 DECEMBER
Red Bull's Sebastian Vettel collected his trophy for winning his fourth world title at the FIA prize-giving gala in Paris on Friday.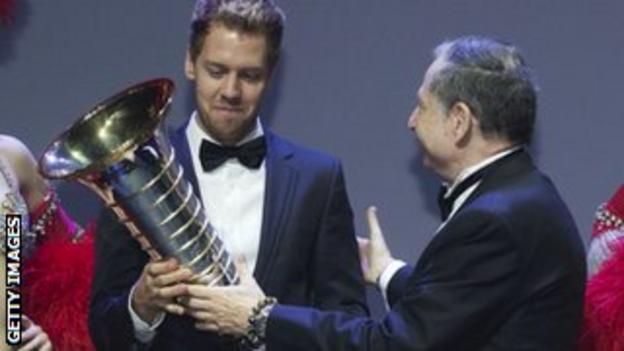 Ferrari technical chief Pat Fry thinks it was the upgrade that the team brought for the Canadian Grand Prix that sent its 2013 Formula 1 title bid off course.
Jenson Button has told McLaren that he wants to remain with the British team beyond next season despite their escalating pursuit of Ferrari's Fernando Alonso.
Australian Daniel Ricciardo is certain he can prove he is not just a one-lap qualifying specialist when he drives for Red Bull next season.
Lewis Hamilton's father Anthony has admitted at the High Court that he lied during negotiations over what turned out to be a bogus €21m (£17.6m) sponsorship deal that eventually led to him being sacked as manager by Force India driver Paul Di Resta.
Ex-F1 driver Robert Kubica has won the inaugural FIA 'Personality of the Year' award after a successful season in rallying.
FRIDAY, 6 DECEMBER
Mercedes driver Lewis Hamilton abruptly withdrew an offer to give his father and former manager Anthony a cash gift of up to $4m (£2.4m) around the time of their split in 2010.
F1 boss Bernie Ecclestone says Ferrari has a veto over who will succeed him as the boss of Formula 1.
Outgoing Mercedes team boss Ross Brawn says mandating two pit stops per grand prix would be wrong for F1.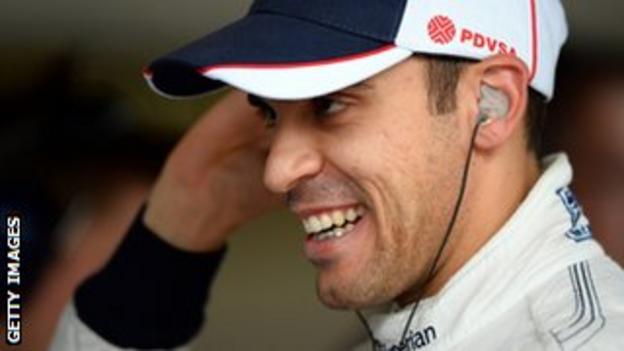 Mercedes executive director (business) Toto Wolff says 2014 will be too early for the team to challenge Red Bull for championships.
Lotus team boss Eric Boullier is convinced they can help new recruit Pastor Maldonado deliver more consistent performances next season.
Switzerland's Sebastien Buemi and Portugal's Antonio Felix da Costa will be Red Bull's test and reserve drivers next season.
Ferrari's Fernando Alonso was the most talked about driver on Twitter in 2013.
World champion Sebastian Vettel says there is likely to be more expectation on Daniel Ricciardo coming to Red Bull than when he joined the team.
Caterham is hoping it can sign an established F1 star to lead its 2014 line-up alongside a less experienced team-mate.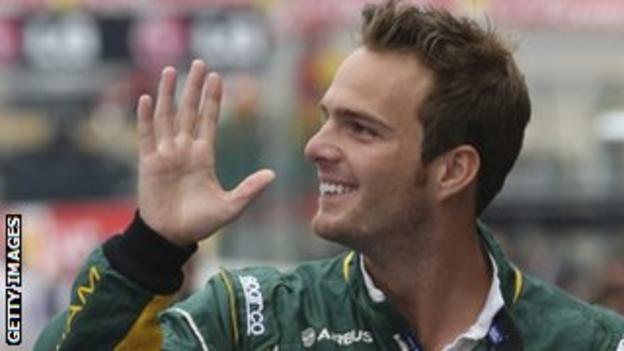 Virgin, who were previously involved in F1, have announced plans to enter a team in the new FIA Formula E Championship, which will kick off in September next year.
Full story: Joe Saward's grand prix blog
Dutch driver Giedo van der Garde is a candidate to retain his drive at Caterham or to join Nico Hulkenberg at Force India next season.
Mexican driver Sergio Perez is optimistic that his home country of Mexico will return to the Formula 1 calendar in 2015.
Texas Motor Speedway president Eddie Gossage says it is a "foolish" decision to schedule the 2014 United States Grand Prix for the same weekend as the NASCAR round at his circuit.
Ex-Formula 1 driver Bruno Senna will make his Brazilian Stock Car debut on 15 December.
WEDNESDAY, 4 DECEMBER
Red Bull boss Christian Horner believes Mark Webber would have been able to compete at the front of the grid if he wanted to continue his Formula 1 career.
New McLaren recruit Kevin Magnussen says Jenson Button will "be a great team-mate" and that he's ready to learn from him next year.
World champion Sebastian Vettel says he spoke to FIA president Jean Todt to clear up why he was punished for performing donuts after the Indian Grand Prix.
Pirelli is planning to stage a private tyre test with three teams at Bahrain's International Circuit from 17-19 December.
Lewis Hamilton's father, Anthony, admitted in court that he lost a box containing 'highly controversial' files in the case against Force India's Paul Di Resta. Hamilton is suing Di Resta for breach of contract and loss of earnings after being sacked by the Scot last year. Di Resta claims he was misled over a multi-million pound deal with an energy drinks company. The case continues.
Di Resta also says he does not believe he will have a drive in F1 next year.
TUESDAY, 3 DECEMBER
Mercedes' executive director Toto Wolff says talks have taken place about merging Marussia and Williams though he says they are "getting nowhere" as it would lead to the closure of Marussia.
McLaren team principal Martin Whitmarsh flew to Madrid on Monday in his escalating attempt to sign Fernando Alonso.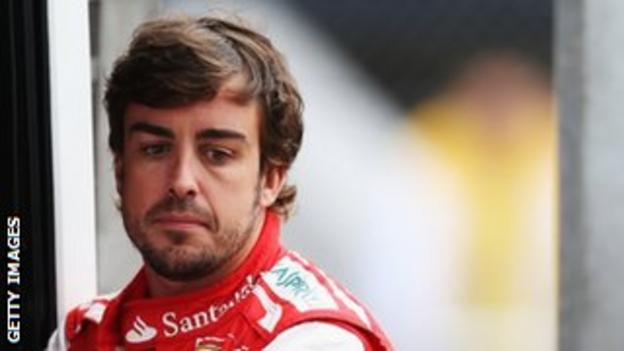 Formula 1 boss Bernie Ecclestone believes Alonso let his standards slip this season as he looked to switch teams from Ferrari.
Ex-Mercedes team principal Ross Brawn has refused to rule out a return to motorsport, but admitted that he would consider offers from outside the world of F1.
Sauber driver Esteban Gutierrez believes F1 must make sure it helps rookies properly next year, as he believes the new 2014 regulations will make it even more challenging.
Mercedes driver Lewis Hamilton has been awarded the British Racing Drivers' Club's Gold Star for the fourth time in his career.
FRIDAY, 29 NOVEMBER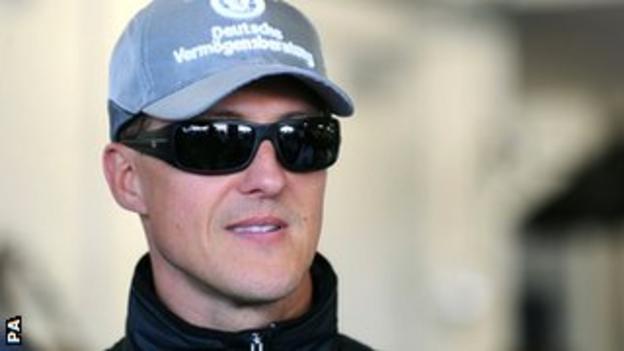 Michael Schumacher believes Mercedes can launch a title challenge next season, says he is happy not to be Sebastian Vettel's team-mate and rules out any possibility of another comeback.
Formula 1 drivers will be forced to make two pitstops, as well as face a strict limit on how long they can stay out for, if proposals for new 2014 tyre rules are accepted by teams next month.
Britain's Jenson Button, who will turn on the Christmas lights in his home town, says on Twitter: "After a long hard season that ended with a reasonable result at Interlagos it's time to go home!! Frome here I come."
Williams continues to strengthen its engineering squad as it undergoes a restructuring under the direction of Pat Symonds. In addition to the impending arrival of Rob Smedley the team will be joined in the New Year by Jenson Button's former race engineer Jakob Andreasen, who will work alongside Smedley, but in more of a factory-based role.
Full story: Adam Cooper's F1 blog
Despite the loss of Vodafone and LG Electronics, there is no shortage of sponsorship in Formula 1.
THURSDAY, 28 NOVEMBER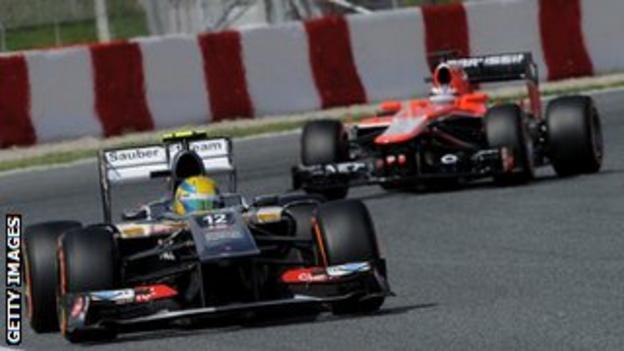 Marussia F1 investor Andrei Cheglakov wants to merge with another outfit, with Sauber one of the teams linked.
Full story: Auto Motor und Sport (in German)
Formula 1 teams are pushing ahead with a plan to give drivers permanent numbers throughout their racing careers.
Britain's Lewis Hamilton praised Mercedes for a strong 2013 but says he failed to deliver for the team this season.
Germany's Nico Hulkenberg looks set to be with Force India next year after apparently failing in an attempt to stay at Sauber.
Full story: Adam Cooper's F1 blog
Ferrari president Luca di Montezemolo says the team needs to deliver a quicker car for Fernando Alonso in 2014.
Former F1 driver Mark Webber will take on Australia's longest motor race by adding the Bathurst 12 Hours to his schedule - but not until 2015.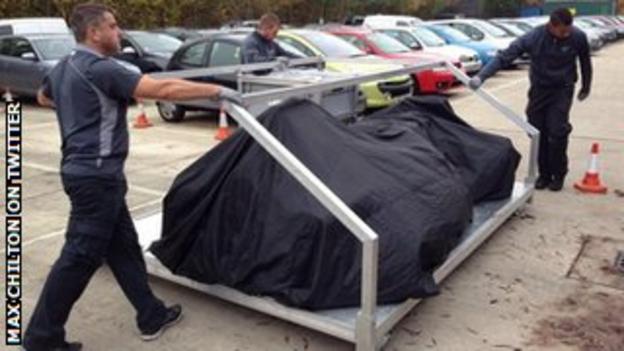 Marussia team principal John Booth says the team's 10th place finish in the constructors' championship was a "massive boost".
Sauber's Esteban Gutierrez believes he has achieved the level to be in Formula 1 and is confident about his future in the sport.
Marussia driver Max Chilton has Tweeted: "Had a fun couple of days up @Marussia_F1Team. Car is back from Brazil."
TUESDAY, 26 NOVEMBER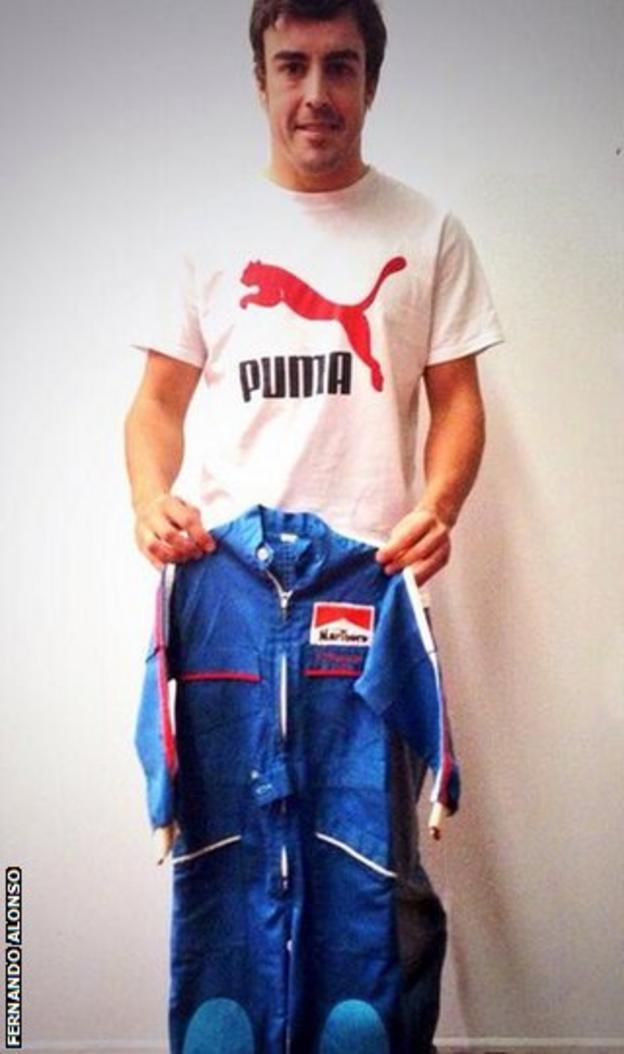 Marussia's Max Chilton has been ranked above Fernando Alonso in the 'F1 2013: Alternative driver rankings', published by The Guardian.
Moves are afoot to organise a Pirelli tyre test in December, ahead of the start of official 2014 testing in January.
Jenson Button has played down fears that McLaren will slip down the Formula 1 pecking order after failing to claim a single podium finish in 2013.
A case of mistaken identity for Mercedes driver Nico Rosberg, who tweets: "Arriving Geneva hotel, a guy says: 'Welcome Mr. Hamilton.' I: 'I'm Mr Rosberg, but no worries we look similar so its easy to get us mixed up!'"
Ferrari driver Fernando Alonso shows off his first-ever racing overalls. Just a tad too small for him now...
MONDAY, 25 NOVEMBER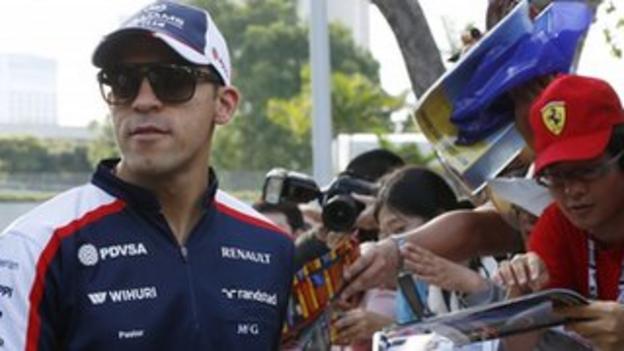 Spaniard Fernando Alonso, who finished runner up to champion Sebastian Vettel, believes Ferrari will come back strongly in 2014, after finishing the 2013 F1 campaign on a high with third place in the Brazilian Grand Prix.
Felipe Massa says Ferrari team-mate Fernando Alonso would have let him through to finish third in his final race for team if the situation had arisen in Brazil. However, a drive-through penalty dropped the Brazilian from fourth, when running behind Alonso, to lower down in the points and out of contention.
McLaren team principal Martin Whitmarsh has made clear that McLaren will have no excuses if they don't rebound from their miserable 2013 season and return to winning ways next year. The team's highest finish was fourth, which Jenson Button scored in the finale in Brazil.
Outgoing Williams driver Pastor Maldonado says he is "quite close" to signing a contract for 2014, but the Venezuelan wouldn't reveal which team he is joining.
Finn Heikki Kovalainen says he underestimated the scale of the challenge of replacing Kimi Raikkonen at Lotus for the final two races of the season.