Lotus team principal Eric Boullier says Lotus future is safe

By Andrew Benson
Chief F1 writer
Last updated on .From the section Formula 1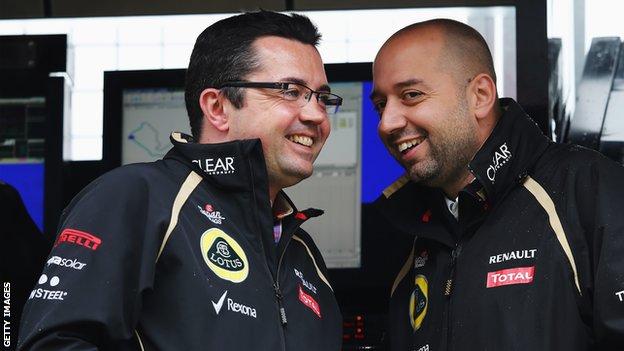 Lotus insist their Formula 1 future is secure despite their decision to miss the first pre-season test this year.
But team principal Eric Boullier told BBC Sport: "Everything is fine here. Lotus will be on the grid this year and for a long time."
The Frenchman said other teams would follow their lead and miss the test.
"You will see, we will not be the only team not being in Jerez (the first test in southern Spain)," he said. "I know this for a fact already.
"We already said a month ago that it is going to be tight. Actually most of the teams agreed it was going to be tight. Then it was a decision we took.
"It is true the car will not be ready on time, but we will be ready shortly after that - and in some ways, it is not bad because we will have time to watch what the others are doing and nobody will be able to watch what we are doing.
"Remember, this year it is a big regulation change, so everybody will be watching very carefully what the others have done."
F1 is this year introducing the biggest rule changes for a generation with the advent of 1.6-litre V6 turbo engines offering extensive energy recovery alongside significant aerodynamic changes.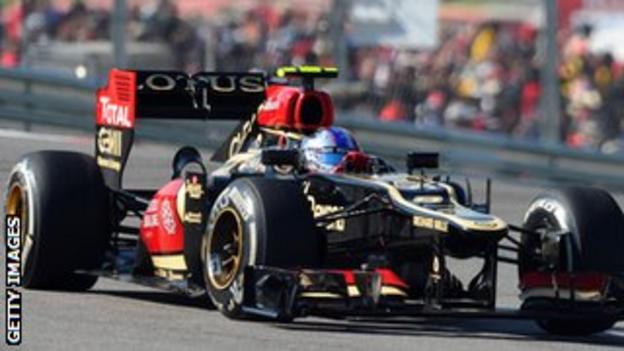 Lotus have signed Venezuelan Pastor Maldonado to replace Raikkonen alongside Franco-Swiss Romain Grosjean this season.
The decision was made to boost their finances - Maldonado comes with backing from the Venezuelan state oil company worth tens of millions of pounds.
Missing the first test, which runs from 28-31 January, means Lotus will have only eight days of testing - four for each driver - to prepare for the start of the season in Australia on 16 March.
Boullier admitted Lotus had "concerns" about missing so much running, but added: "We took the decision bearing in mind we we would miss a third of the testing, so we have to focus on doing things a little bit differently to make sure we do not lose too much."