Pirelli signs new three-year deal as F1 tyre supplier

By Andrew Benson
Chief F1 writer
Last updated on .From the section Formula 1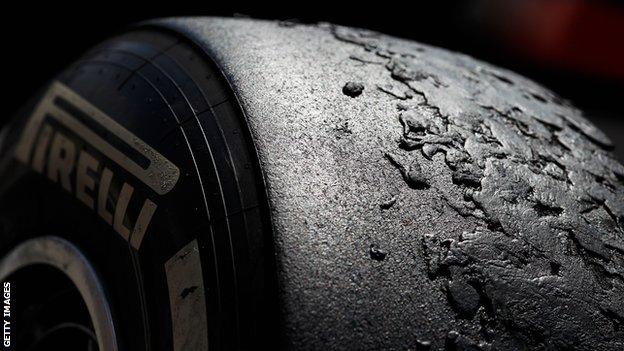 Pirelli is to continue as Formula 1's tyre supplier for the next three seasons.
The Italian company, which had a troubled 2013 following a series of problems with its tyres, said a new contract had been signed because of changes to the rules.
Pirelli has long complained that F1's in-season testing ban prevented it from doing the necessary research.
Changes have been made to allow limited in-season tyre testing from 2014.
Each team is allowed to do eight days of in-season testing, and one of these must be dedicated to tyres.
And one of the 12 days of official pre-season testing will be dedicated exclusively to wet-tyre testing.
Pirelli, which is contracted to supply F1 until the end of the 2016 season, said that the lack of testing was a contributory factor in the series of failures that hit the company in the first half of 2013.
These culminated in a series of calamities at the British Grand Prix, in which six drivers suffered major tyre failures, and after which Pirelli was forced to change the specification of its tyres.
Its attempts to do some testing and development work also led to Pirelli and Mercedes being summoned to a disciplinary hearing by governing body the FIA after the two parties took part in an illegal tyre test in May.
Pirelli received no censure for its actions.
A statement by Pirelli on Thursday said it would "continue to determine the specification of the tyres and to manage all aspects of their development, in close consultation with the FIA and the teams, and within the parameters set out in the FIA F1 sporting and technical regulations".
An FIA statement in September had said Pirelli "may" continue as F1's tyre supplier as long as it satisfied certain technical and safety requirements.
A Pirelli spokesperson would not specify what the company had done to reassure the FIA about the performance of its tyres.
"You can see there is now some in-season testing," she said. "Negotiations have been going on and that is the main conclusion. We can't go into more detail than that at the moment."