Formula 1: Nascar boss Gene Haas declares interest in new team
Last updated on .From the section Formula 1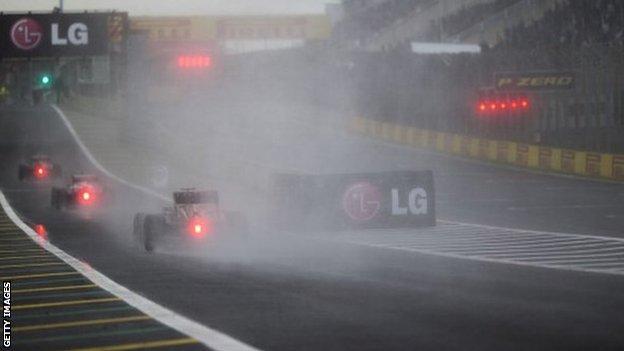 Gene Haas, a key figure in Nascar racing, has expressed an interest in creating a new Formula 1 team.
He is working on the project with Guenther Steiner, previously technical director at Red Bull and Jaguar.
"We have responded to the FIA's call for expression of interest regarding a Formula 1 entry on behalf of Haas Racing Development", a statement read.
"We respect the FIA's evaluation process and will share more details in the coming weeks."
Stewart-Haas Racing compete in Nascar, the largest stock car racing series in the United States.
In early December, the FIA - motorsport's world governing body - said it was looking for new teams to compete from as early as next season.
The FIA has requested all potential new teams complete a full application by 10 February and will make a decision on candidates by 28 February.
However, it is likely the interest being shown from Haas, a United States national, will result in participation from the start of either the 2015 or 2016 season.
New teams were last admitted to Formula 1 in 2010, when Hispania, Virgin Racing and Lotus Racing joined the grid.
At the time of that expansion, American-led US F1 bid to launch a new team, only for their plans to fail.
The last US-owned F1 team was Team Haas, who competed in the World Championship in 1985 and 1986.
It was co-owned by Teddy Mayer and Carl Haas, who is not related to Gene Haas.