Formula 1: Lotus name Gerard Lopez as new team principal

By Andrew Benson
Chief F1 writer
Last updated on .From the section Formula 1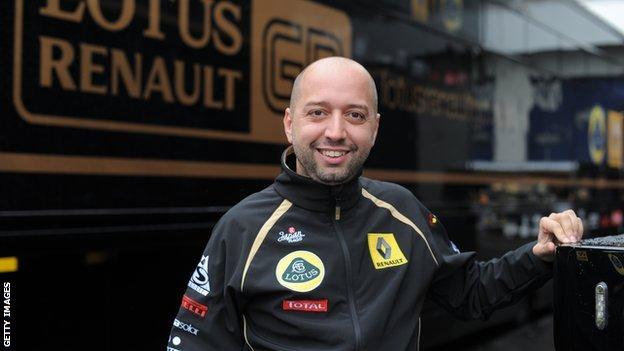 Lotus team principal Eric Boullier has left his position and been replaced by co-chairman and co-owner Gerard Lopez.
Sources have told BBC Sport that Boullier will join McLaren as team principal, replacing Martin Whitmarsh in that role.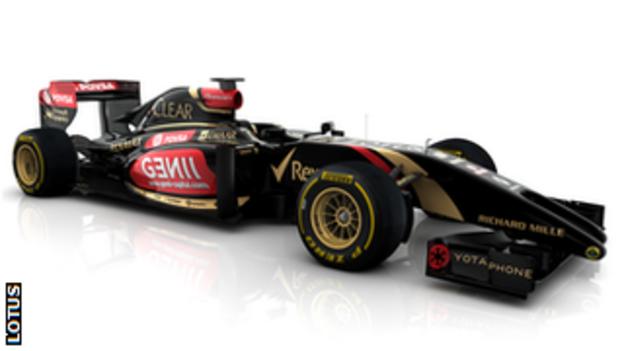 The news came on the day Lotus revealed the first image of their 2014 car, which features a split-nose design.
Lotus denied the release of the picture of the car was timed to coincide with McLaren's launch, also on Friday.
A statement said Lopez, who runs the Genii Capital investment group that owns Lotus, would "combine his position on the board with the role of team principal with immediate effect".
He will share chairman responsibilities with minor shareholder Andy Ruhan.
The Lotus statement added: "We thank Eric for all his hard work over the past four years and we are confident we can continue to fight as one of the top teams in Formula 1 over the seasons ahead."
The new Lotus E22 eschews the trend for an 'anteater'-style nose seen on the new McLaren and Williams.
Instead, the team have gone for a split design, with two prongs separated by a gap.
The designs are a response to a change in regulations that requires lower noses for safety reasons.
Lotus were successful on the track last season but struggled financially off it, with talk of investment from the Middle East that never materialised.
Despite the cash flow problems, they won with Kimi Raikkonen in Australia and finished fourth overall, ahead of McLaren.
Raikkonen left the team two races before the end of the season in a dispute over unpaid salary.
Lopez said earlier this month that the 34-year-old Finn had now been paid some of the outstanding money and would receive the rest.
Lopez admitted earlier this month that Lotus had £114m of debt but insisted their future was no in doubt.
Their financial problems meant they were unable to sign German Nico Hulkenberg as a team-mate for Romain Grosjean.
Instead, they employed ex-Williams driver Pastor Maldonado, who brings with him in the region of £30m of sponsorship from Venezuela's state oil company.