F1: New Caterham nose design prompts 'huge' reaction
Last updated on .From the section Formula 1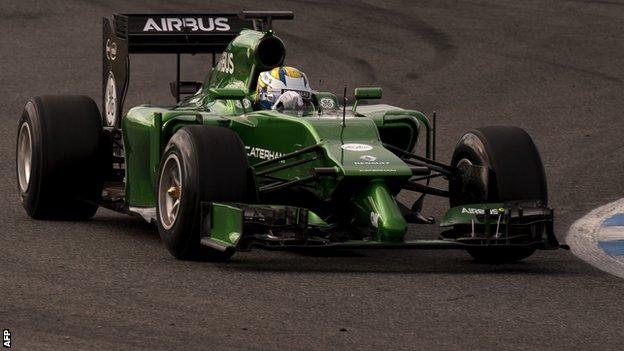 Caterham's new F1 car has divided opinion after the team revealed a design featuring an unusual front nose.
The Caterham's CT05 features a nose extension which comes out from underneath the chassis of the green vehicle and was labelled "ugly" by some Twitter users.
"People either love it or hate it," said Caterham driver Marcus Ericsson.
"The reaction to the car has been huge, but to me it's not really important what it looks like, as what counts is how quick it is."
The Malaysian-owned team, which is fronted by AirAsia airline boss and QPR FC chairman Tony Fernandes, unveiled their new car at pre-season testing in Spain.
Swedish rookie Ericsson, who is joined at Caterham by Japanese driver Kamui Kobayashi, completed one lap in the new car.
F1 fans are getting to grips with a range of new designs ahead of the new season, which starts in Australia on 16 March.
A lot of cars boast what insiders call an 'anteater' nose, while the front of the new Ferrari has been likened to a vacuum cleaner.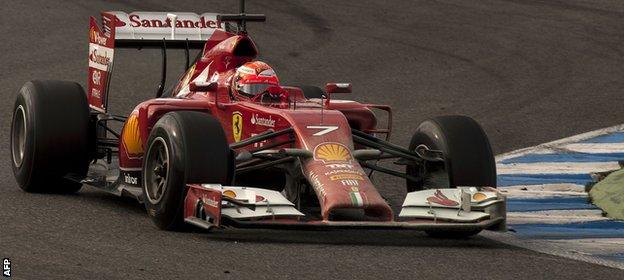 Caterham technical director Mark Smith admitted their design would "obviously inspire most debate" and revealed the nose may change shape during the season, which begins in Australia on 16 March.
"The package we start testing with is by no means our definitive answer and we fully expect to evaluate alternative solutions throughout the course of 2014," he said.
The noses were lowered this year for two main reasons.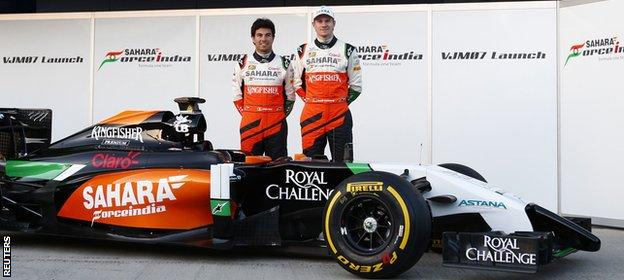 One was to reduce the chances of cars taking off in a rear impact, as happened in Valencia in 2010, when Mark Webber's Red Bull somersaulted and landed upside down after running into the back of Heikki Kovalainen's Lotus.
The other was to reduce the risk of a driver being injured when the nose of one car hits the cockpit of another in a perpendicular impact, a phenomenon known as by T-boning.
However, not everyone is convinced the new design will improve safety.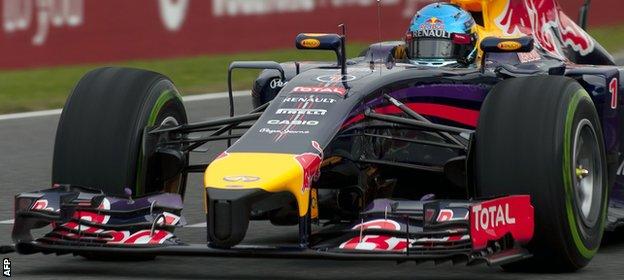 Red Bull's Adrian Newey is "concerned" the lower noses could go under a car if one was hit from behind.