Jenson Button: McLaren driver could profit from new F1 rules

By Allan McNish
BBC Radio 5 live F1 co-commentator
Last updated on .From the section Formula 1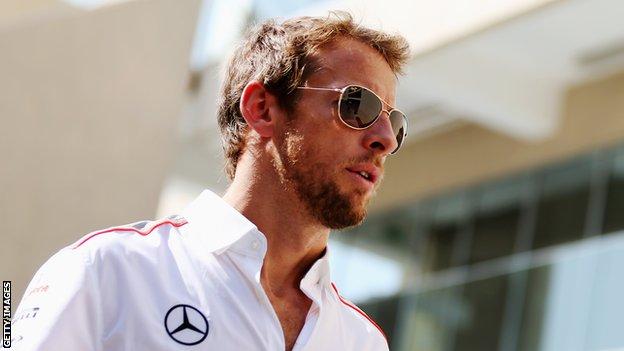 This week's second pre-season test, in Bahrain, will be where most teams start to really begin to learn about the performance of their new cars.
The first test in Jerez at the end of January was effectively an extended rollout for most teams, as they worked on incredibly complex new cars for the first time.
The new rules - which have introduced 1.6-litre V6 turbo engines with extensive energy recovery systems and a fuel limit, as well as significant changes to the aerodynamics of the cars - mean everyone is on a steep learning curve.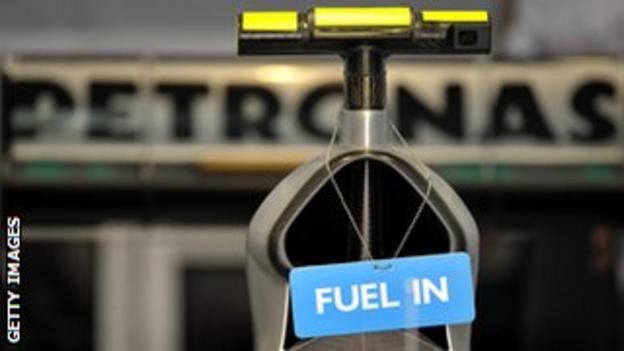 The teams have to discover how to operate and get the best out of the new designs, and the same goes for the drivers.
The cars have less downforce and grip, and more torque from the new engines. And the need to finish the races using no more than 100kg of fuel will make new demands of the drivers.
I believe this whole scenario could really suit McLaren's Jenson Button.
Saving fuel was already a part of F1, but it could now become more important, although how much more we will have to wait and see. Either way, the drivers who can best use their fuel will have an edge.
Button drives in this way naturally. His inputs are very smooth and progressive and he has always been quite delicate on the throttle.
That's why he has really shone in wet or difficult conditions, as opposed to a pure flat-out qualifying lap.
Because he drives like that naturally, I would expect him to be able to get the most out of the car, especially in races where fuel consumption is high. I see him being able to maximise that and be on the numbers all the time, in terms of matching lap by lap the optimum rate for using the fuel.
In contrast, drivers with an aggressive style will be at a disadvantage.
I am not maligning him, but an example would be Lotus's Pastor Maldonado.
He is quite aggressive on the throttle, and plays with it more as part of his natural driving style. He gets in and throws the car around. It's something that, as a spectator, you like to see. It's fast, but doesn't necessarily help too much in this sort of environment because it uses up more fuel.
Drivers like that will have to tune their style to the new format. That's not to say they won't, haven't and can't, but it is an extra thing for them to get their heads around.
I have direct experience of this from the Audi sportscar I drove until I retired at the end of last season.
Fuel economy was not my strength. My team-mate Tom Kristensen was much better on fuel economy than me - in the region of 1%.
He was just a bit smoother than me - just like Button is smoother than most other F1 drivers.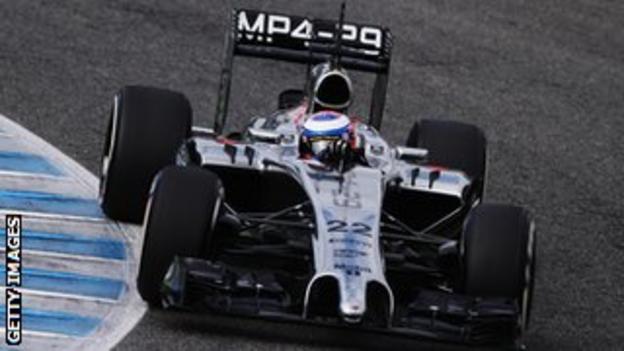 Kristensen would roll the car into the corners; whereas I would get into the corner and tap the throttle, just to make the car alive, and then get on the throttle to exit.
He was doing it his natural way and I was doing it mine. I was better in some areas and he was better in others but when it comes to fuel economy there is an element that is down to your natural driving style.
I had to really work hard to learn not to use fuel when I didn't need to. It will be the same in F1 - some drivers will have to adapt to that more than others just because of their natural driving style.
For the top drivers, though, a car is a car. It has four wheels and an engine and I'm talking about the last little differences. They'll all get used to it in time.
But even at the very highest echelons, some are more adaptable than others.
Fernando Alonso without doubt is somebody who can adapt to so many different things. And Sebastian Vettel is heading in that direction - he came up with a different way of working to respond to the development course Red Bull were taking with their car over the past few years.
Kimi Raikkonen is a different driver now from his early days at McLaren - he has been able to drive much more efficiently since his return with Lotus.
Having said that, he has in the past - such as in the first part of 2009 with Ferrari - had issues whereby if the car is not to his liking he is not as quick as he would be if it was. But I expect he will come round to it.
The Mercedes line-up is fascinating - I'm very interested to see how Lewis Hamilton and Nico Rosberg get on.
I still believe the fastest man over one lap is Lewis Hamilton. Last year, while he was learning how to work with Mercedes, he put in some stunning performances, but the most impressive tended to be in qualifying, and Rosberg definitely had the upper hand at times in races.
How Hamilton responds to the extra demands of a fuel formula will be fascinating to see.