Formula 1 gossip and rumours from international media
Last updated on .From the section Formula 1
SUNDAY, 30 MARCH
Kimi Raikkonen says he thinks Ferrari will be his last team in Formula 1. The 34-year-old Finnish driver won the world title for the Scuderia in 2007.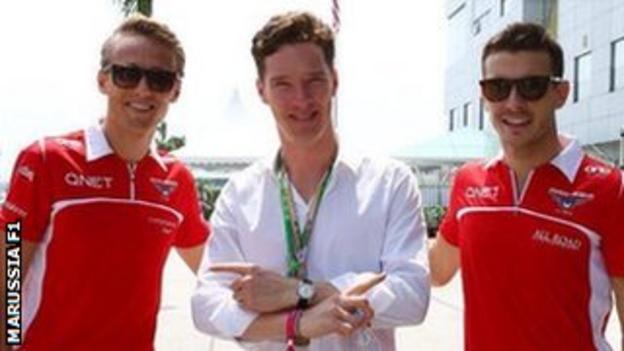 McLaren driver Jenson Button has said that he was delighted not make it on to the podium at the Australian Grand Prix because he was still mourning the loss of his dad, John.
Star-struck Marussia have tweeted a photograph of Sherlock actor Benedict Cumberbatch in the pits before the start of the Malaysian Grand Prix.
Full story: Marussia on Twitter
Adrian Sutil has called for Pirelli to revise its wet tyre compounds, after the Sauber driver described the current rubber as "the worst I have driven" in Formula 1.
Lotus driver Romain Grosjean says he cannot even dream about a podium finish at the Malaysian Grand Prix after a disastrous start to the 2014 season and that his focus is just on completing the race.
SATURDAY, 29 MARCH
Red Bull team principal Christian Horner admits the team face the same dilemma that led to a penalty for Daniel Ricciardo in Melbourne after experiencing more fuel-flow sensor problems in Malaysian Grand Prix practice.
Meanwhile, Horner is reportedly dating Spice Girl Geri Halliwell.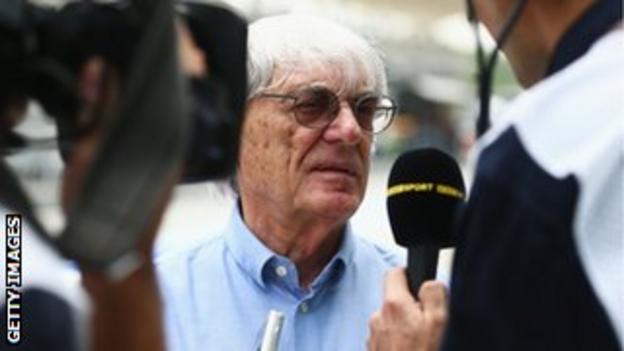 Formula 1 boss Bernie Ecclestone believes the sport's attempts to go green are damaging the sport.
F1 drivers will face increased scrutiny to ensure they slow for yellow flags under new demands laid down by the FIA for 2014.
Renault's head of track operations Remi Taffin says their current wave of improvements are working well but concedes that work needs to be done to aid the progress of Lotus and Caterham.
The FIA is not willing to drop the controversial fuel flow regulation that overshadowed the Australian Grand Prix, arguing it would lead to "very dangerous" closing speeds between cars.
"'Moist' sums up today," tweeted Marussia driver Max Chilton following a wet Malaysian Grand Prix qualifying, which was delayed by 50 minutes because of the conditions.
FRIDAY, 28 MARCH
Felipe Massa is concerned Williams may slip back in Formula 1's pecking order, unless it pushes on developing aerodynamic parts for its car.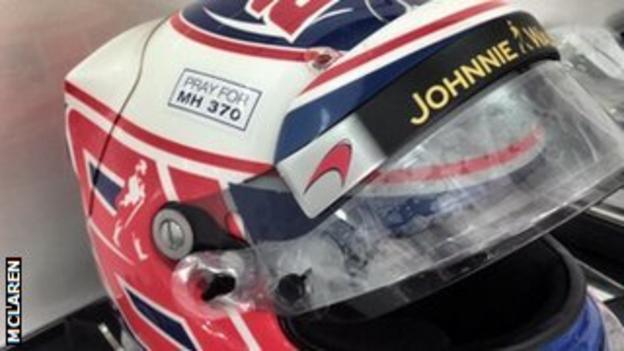 Sauber driver Adrian Sutil says the team are battling to get down to the minimum weight of 692kg for their cars because of the weight of the Ferrari engine and the problem is hurting their lap times.
McLaren drivers Jenson Button and Kevin Magnussen will wear 'Pray for MH370' on their helmets at the Malaysia Grand Prix in honour of the loss of the Malaysian Airlines flight.
Full story: Jenson Button twitter
The FIA's policing of Formula 1 fuel-flow limits will be unchanged at the Malaysian Grand Prix despite Red Bull appealing against Daniel Ricciardo's disqualification from the Australian Grand Prix for "consistently" breaking the 100kg per hour fuel-flow rate during his run to second place.
Lotus driver Romain Grosjean welcomes the responsibility of being team leader this season in the wake of Lotus' financial difficulties and a poor performance in the Australian Grand Prix.
THURSDAY, 27 MARCH
Celebrations for the season's second grand prix in Kuala Lumpur are being scaled down after the loss of Malaysian Airlines flight MH370.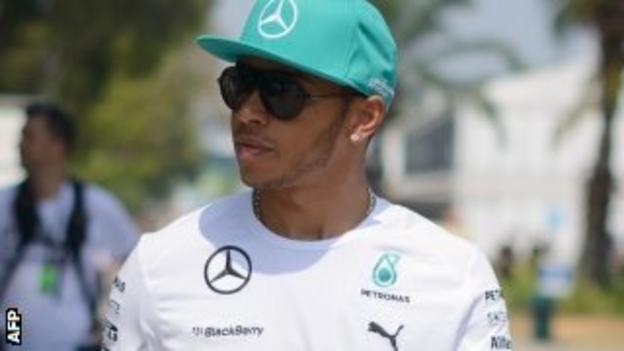 Mercedes driver Lewis Hamilton, 29, is hoping his team have fixed the reliability issues that affected his car in Australia - the Briton was on pole but his race lasted only three laps.
Hamilton says he has no qualms with the way the governing body, the FIA, is policing the sport in the wake of the Red Bull fuel-flow controversy.
Meanwhile, Hamilton's team-mate Nico Rosberg, 28, who won the first race in Australia, said Mercedes are the team to beat this season.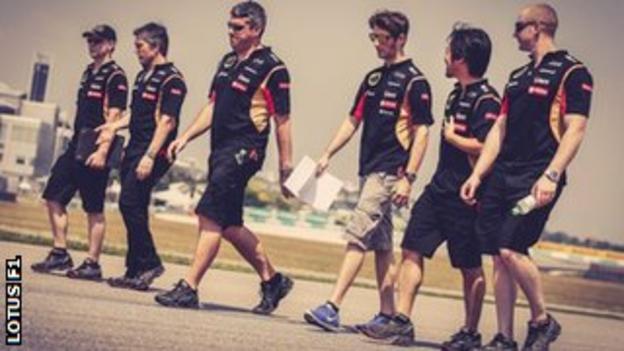 It's hot, humid, it's the #MalGP trackwalk. We'll sweat ourselves silly so you don't have to...
Two policemen have been injured in a bomb blast ahead of the Bahrain Grand Prix on 6 April, as problems between anti-government protesters and the police continue.
WEDNESDAY, 26 MARCH
Former F1 doctor Gary Hartstein says that "as time goes on, it becomes less and less likely that Michael [Schumacher] will emerge to any significant extent" from his medically-induced coma following a ski accident in December.
Full story: Gary Hartstein's blog
McLaren's Jenson Button predicts Mercedes' domination will continue in Sunday's Malaysian Grand Prix.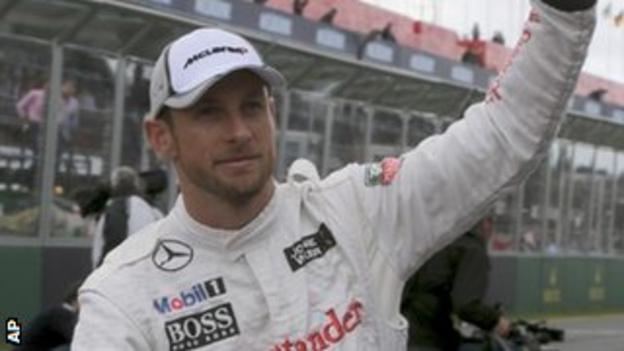 Mercedes' Lewis Hamilton is training in a sauna to prepare for the hot and humid conditions in Malaysia this weekend.
Full story: the Times (subscription required)
Renault say most of the engine problems suffered by the teams they supply at the season-opening Australian Grand Prix have been resolved. However, the French manufacturer still expect further problems in Malaysia because of the heat and humidity.
Ferrari say finding more straight-line speed from the F14 T is a priority after Fernando Alonso and Kimi Raikkonen lacked speed to overtake at Albert Park.
Formula 1's Strategy Group can fill the void left by the Formula 1 Teams' Association (Fota), according to Williams' deputy team principal Claire Williams.
Ex British racing driver Sir Stirling Moss and former world champion John Surtees believe the lack of noise from the new V6 1.6-litre turbo engines will push fans away from the sport.
Formula 1's new style of racing is good for the sport, according to Mercedes driver Nico Rosberg, who won in Australia.
Russian Sergey Sirotkin is hoping to get his FIA superlicence this season by taking part in the in-season tests in Bahrain, Spain and Britain.
All the drivers are training hard to cope with the hot conditions in Sepang this weekend. Marussia's Max Chilton tweeted: "Just finished the hardest 200m sprints session I have done but feeling ready for the heat more than ever!"
TUESDAY, 25 MARCH
Relatives of passengers on missing flight MH370 have been forced to change hotels to make way for Formula 1 personnel and fans arriving for the Malaysian Grand Prix.
The promoter of the Australian Grand Prix, Ron Walker, has warned that races will leave Formula 1 because this year's quieter V6 engines lack the high-pitched scream which makes the sport so popular.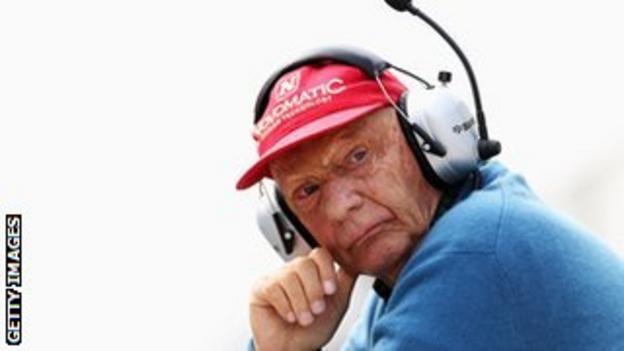 Mercedes boss Niki Lauda has defended the V6 engines and said they are welcome in an age of environmental initiatives, new road transport needs, hybrid cars and concerns over quality of life.
Ex-Williams and McLaren driver Juan Pablo Montoya believes the reason Ferrari have struggled in recent years is because of the absence of Michael Schumacher.
Australian Grand Prix winner Nico Rosberg has warned that Mercedes cannot "fall asleep" and get too comfortable, despite taking an early lead over their 2014 title opponents.
MONDAY, 24 MARCH
Silverstone, billed as the home of British motor racing, has called on Prime Minister David Cameron to step in to halt £30m of potentially "illegal" state aid for a huge new circuit in Wales.
Full story: Times (subscription only)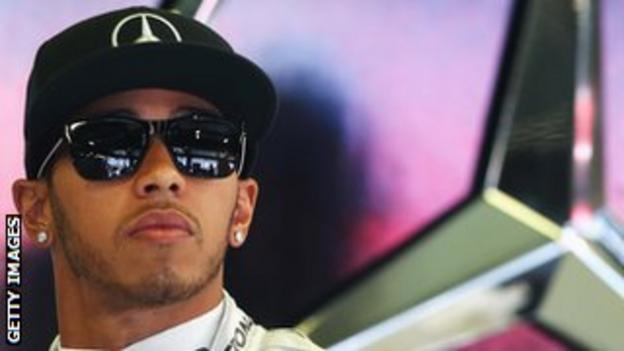 Lewis Hamilton's title hopes have received a boost following his Melbourne engine failure with the news he will not have to replace the V6 turbo for this weekend's Malaysia Grand Prix.
Indian Grand Prix organisers Jaypee Sports International say they are hoping that the next union government will take a considerate view of the Formula 1 event in India and help bring back the race next year.
Full story: New Indian Express
Despite a wretched weekend in Melbourne where he qualified way down the grid and then retired after five laps, Sebastian Vettel says Red Bull are doing better than he had expected.
SUNDAY, 23 MARCH
Despite qualifying way down the grid at Melbourne and then retiring after five laps, reigning world champion Sebastian Vettel believes his Red Bull performed better than he expected.
Long Beach grand prix promoter Chris Pook has estimated it will cost £5.5m to upgrade the circuit if it is to host its first Formula 1 race since 1983.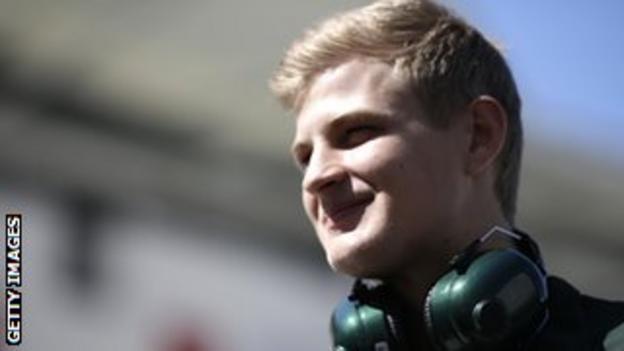 Caterham driver Marcus Ericsson is looking forward to the team's home grand prix in Malaysia next Sunday. "I've been told the autograph session on Sunday will be one of the real highlights of the year," said the 23-year-old Swede.
Ferrari team principal Stefano Domenicali has said that rather than point fingers at individuals, everyone at Ferrari must react as a "team" if they are to improve on the fourth and seventh places they recorded in Melbourne.
Lotus driver Romain Grosjean says the new Formula 1 regulations have made the cars less fun to drive because drivers have to ease off in parts of the race to judge their pace.
SATURDAY, 22 MARCH
Seven-time world champion Michael Schumacher is reported to have lost 25% of his body weight since doctors placed him in a medically induced coma. The 45-year-old suffered a severe head injury in a skiing accident in the French Alps in December.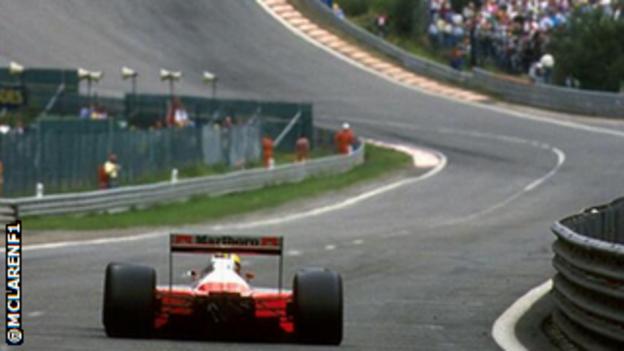 Lotus expect changes to the aerodynamics of their E22 car will help their drivers become more competitive in this year's world championship.
Meanwhile, Lotus driver Romain Grosjean says the team needs more staff to turn around what has been a difficult early 2014.
Felipe Massa concedes Mercedes are "too quick right now", but says his Williams team are best placed to challenge the early season pace-setters.
Porsche are the latest team to criticise the ultrasonic fuel flow meter used in Formula 1. The German team will use the meter in their new 919 LMP1 this year.
Full story: Racecar-engineering.com
FRIDAY, 21 MARCH
Valtteri Bottas, who finished fifth in the season-opening Grand Prix in Australia, believes there is "more to come" from Williams this season. His 10-point haul in the opening race was more than the team won in the whole of last season.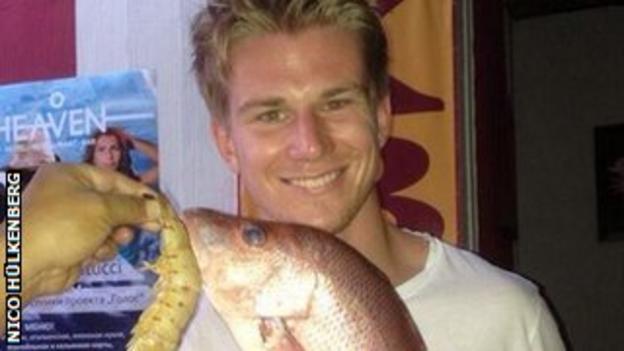 Red Bull Racing team principal Christian Horner says the team are "tremendously proud" to have been awarded the freedom of Milton Keynes. A poem was also written at a council meeting to mark the achievement.
Meanwhile, Red Bull's Daniel Ricciardo says no one can take away the sensation of standing on the podium in Australia. The 24-year-old finished second but was later disqualified for breaching fuel consumption rules.
McLaren driver Jenson Button has been promised the team will "push very aggressively" to win the world championship this season. The Briton finished third in the Australian Grand Prix.
Full story: Sun (subscription required)
Mercedes have more tricks up their sleeve according to Red Bull boss Christian Horner who expects the early season pace setters were not pushing too hard as Nico Rosberg took victory in Australia.
WEDNESDAY, 19 MARCH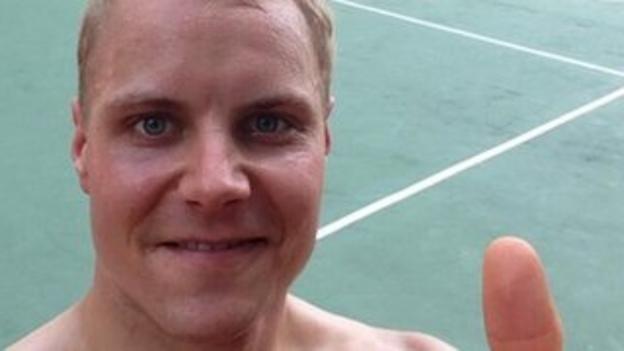 McLaren driver Jenson Button says Red Bull's failure to dominate the Australian Grand Prix has got him smiling.
Formula 1 boss Bernie Ecclestone is considering stepping down as the head of the sport at the end of the season.
Ferrari technical director James Allison says the team have their work cut out if they are to compete with Mercedes.
Renault's head of track operations Remi Taffin says Lotus' decision to sit out the opening pre-season test is largely responsible for their current woes. Both Lotus drivers failed to finish the Australian Grand Prix.
TUESDAY, 18 MARCH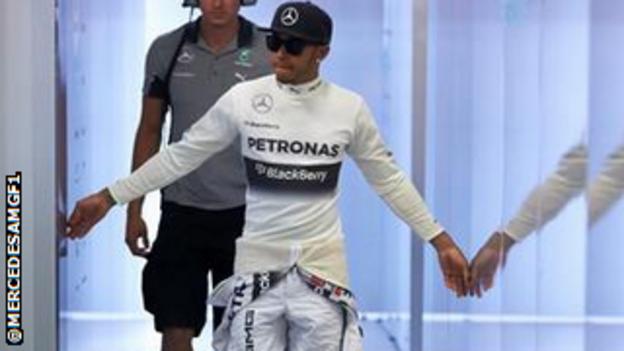 Formula 1 boss Bernie Ecclestone has promised noisier racing cars after complaints the Australian Grand Prix was too quiet.
Red Bull blame "immature technology" for the disqualification of driver Daniel Ricciardo from the Australian Grand Prix. The Perth-born 24-year-old was deemed to have breached fuel consumption rules.
Ricciardo's team appear increasingly isolated in their appeal against the decision, after Mercedes and Ferrari backed governing body the FIA.
McLaren driver Jenson Button says the Woking-based team will bring updates to the MP4-29 for the Malaysian Grand Prix, adding their double podium finish in Australia was down to reliability rather than speed.
Jean Eric-Vergne revisits his slide on the final corner of the Melbourne track on Sunday: "Wow! Not sure an F1 car is designed for drifting, needed a few days to begin laughing about it!"
Full story: Jean-Eric Vergne on Twitter
MONDAY, 17 MARCH
Lewis Hamilton denies he has proposed to pop-star girlfriend Nicole Scherzinger
Australian Grand Prix Corporation chief executive, Andrew Westacott, has complained the new Formula 1 cars were not loud enough in Sunday's season opener in Melbourne.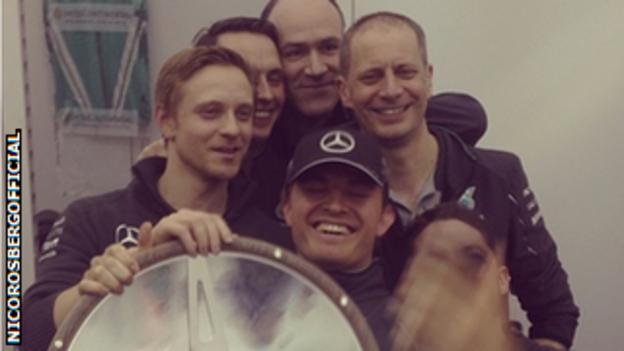 Caterham driver Kamui Kobayashi has been cleared of any blame over his first-lap clash with Williams' Felipe Massa in Australia on Sunday.
The Japanese driver has defended himself from criticism relating to the incident, which took both cars out of the race.
Full story: Kamui Kobayashi on Twitter
Williams' Finnish driver Valtteri Bottas says he is "mad at myself" after a puncture limited his final placing to sixth, despite a brilliant start in Melbourne.
Formula One boss Bernie Ecclestone says he will sell his 5.3% stake in Formula 1 when private equity firm CVC, its controlling shareholder, quits the business.
SUNDAY, 16 MARCH
Mercedes driver Lewis Hamilton and pop-star Nicole Scherzinger are engaged.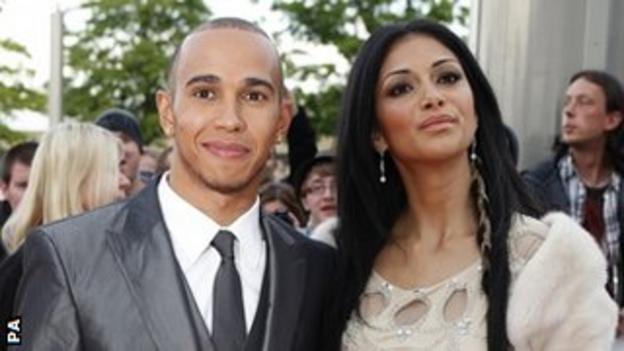 Scotland's Paul Di Resta - who lost his seat at Force India for this season and is now racing in German Touring Cars (DTM) - is closing in on a Formula 1 test and reserve role with Mercedes.
FIA president Jean Todt has defended Formula 1's new revamped and eco-friendly era.
Formula 1 boss Bernie Ecclestone says several teams almost brought the sport into disrepute by not paying their drivers last season.
Former Red Bull driver Mark Webber gives his thoughts on the Australian Grand Prix top three: "Tidy podium that one. Nico=good and plenty more wins to come in 2014. Dan=I'm smiling like him. WHAT a result. Kevin=Very very impressive."
ON THIS DAY: In 2008, Britain's Lewis Hamilton won the season-opening Australian Grand Prix for the first time when driving for McLaren. Nick Heidfeld was second for BMW Sauber, with Sunday's race winner Nico Rosberg taking his first career podium whilst driving for Williams. Watch highlights of the race here.
SATURDAY, 15 MARCH
F1 boss Bernie Ecclestone has revealed this year's inaugural Russian Grand Prix in Sochi will be held during the day and not at night as was expected.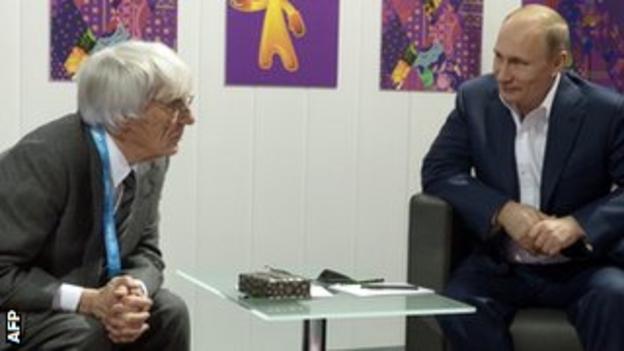 Ferrari's Kimi Raikkonen says it was traffic, and not his trip into the wall, that cost him a chance of progressing into the final part of Australian Grand Prix qualifying.
Daniel Ricciardo says his unexpected front row result on his Red Bull debut in Melbourne will do wonders for his confidence.
Fernando Alonso says he is starting to understand the areas in which his Ferrari is lacking compared to the pace-setting Mercedes.
Jann Mardenborough, a 22-year-old from Cardiff, is aiming to become the first Formula 1 driver to break into the sport having learnt his trade on a games console rather than on the track.
FRIDAY, 14 MARCH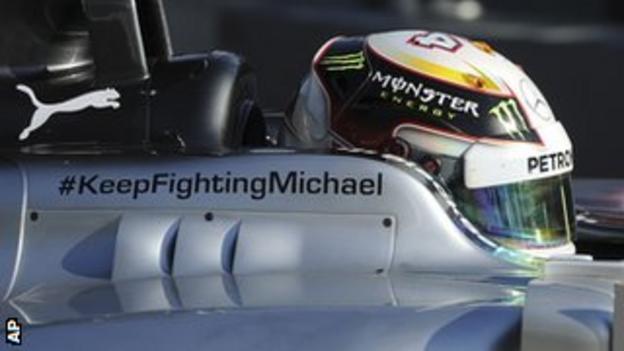 Lewis Hamilton was stopped by a security guard who asked to see his pass on his way back to the pits after practise for the Australian Grand Prix.
Claire Williams is hoping her team - led by Felipe Massa - can upset big spenders Red Bull, Ferrari and McLaren this season after a good performance in pre-season testing.
Sebastian Vettel will race the Australian Grand Prix with a version of Michael Schumacher's signature printed on his helmet as a tribute to the seven-time world champion, who remains in a coma after a skiing accident in December.
Lewis Hamilton reacted with indignation when it was suggested he did not have the technical know-how to match his driving ability.
Christian Horner heaved a sigh of relief after Red Bull finally displayed their World Championship credentials at practice after weeks of problems.
Great Practice today. I feel comfortable in the car and we've got a really good foundation for the weekend now!
THURSDAY, 13 MARCH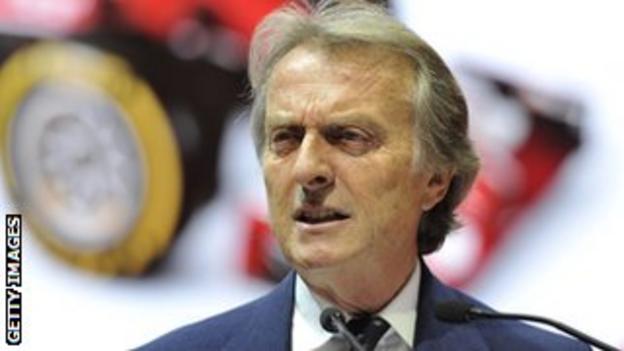 Legendary Ferrari boss Luca di Montezemolo fears the 2014 season will be like "taxi-cab driving" and warned new rules could mean drivers will be more concerned with conserving fuel just to make it to the finish than racing their rivals.
Last year Lotus won the Australian Grand Prix but this year the team is wondering if its cars will even be on the starting grid.
Daniel Ricciardo admits Red Bull's first target in Australia is to reach the chequered flag.
The FIA has rubberstamped proposals to alter the Formula 1 qualifying format ahead of this weekend's season-opening Australian Grand Prix.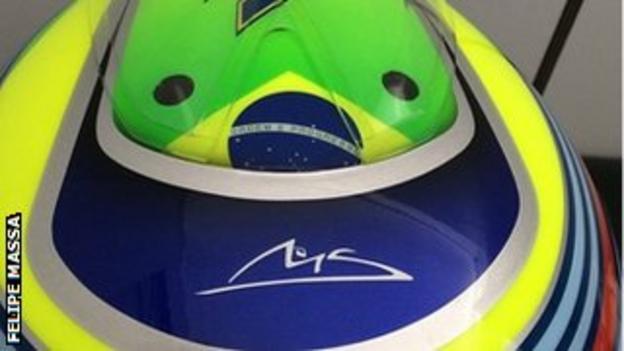 Nico Hulkenberg says Force India has good reasons to be confident ahead of this weekend's Australian Grand Prix.
"Michael is always with me!! Be very strong Brother!! Love!! #19
For the latest Formula 1 news, follow @bbcf1 on Twitter.
WEDNESDAY, 12 MARCH
World champion Sebastian Vettel is continuing his tradition of giving his car a girl's name. The German has called this year's version Suzie.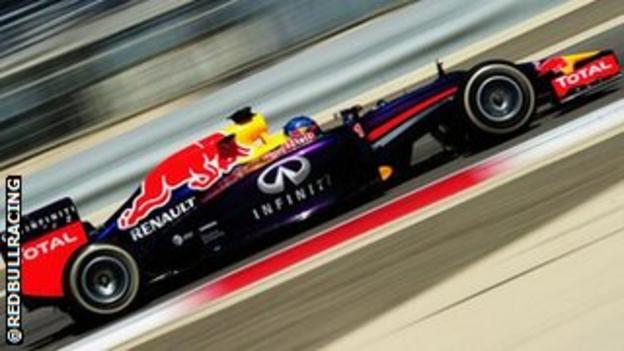 Jenson Button has spoken of the "horrific" grief he felt at the loss of his father John, describing it as a "stake through my heart".
Button reckons the rule changes in F1 will mean smaller teams pick up points in the early races of the season.
Felipe Massa says landing a Mercedes Formula 1 engine deal is "the best thing Williams did" in their attempt to turn their fortunes around. The team failed to earn a podium finish last season.
Ferrari president Luca di Montezemolo fears interpreting F1 races is going to be more difficult for fans due to teams' management of fuel and tyre conservation.
For the latest Formula 1 news, follow @bbcf1 on Twitter.
TUESDAY, 11 MARCH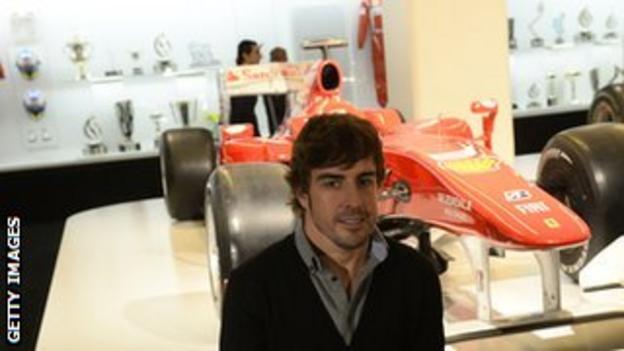 Fernando Alonso has been revealed as the most marketable driver in Formula 1 after a study by a leading sports marketing company found the Ferrari driver to have the highest level of appeal, influence and trust in the sport. Jenson Button beat compatriot Lewis Hamilton to the most marketable in the UK market.
Toro Rosso boss Franz Tost heads into the Formula 1 season opener at Melbourne on Sunday admitting his team are still a month behind schedule.
Formula 1 boss Bernie Ecclestone says new engines threaten to overturn the established order and that the unpredictability means that every grand prix could be like a wet race.
Mercedes are so far ahead of the field that Red Bull team principal Christian Horner predicts that Lewis Hamilton could win in Melbourne by as much as two laps.
MONDAY, 10 MARCH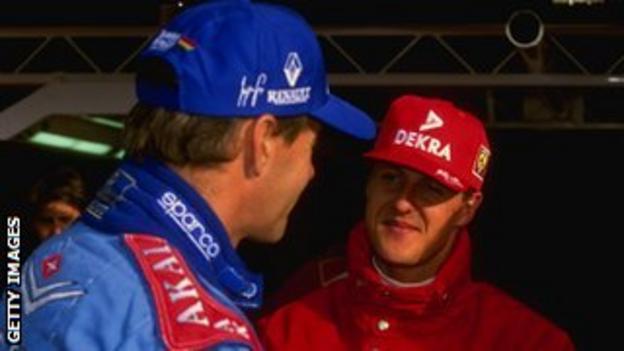 Ex-Formula 1 driver Gerhard Berger has suffered a broken arm while skiing off-piste in Austria, just two months after Michael Schumacher's life-threatening skiing accident in France that has left him in a coma.
New Red Bull driver Daniel Ricciardo has made it clear that he won't be playing second fiddle to team-mate and four-time world champion Sebastian Vettel this season.
Pastor Maldonado believes he made the right decision to join Lotus for the 2014 Formula 1 season, despite the team suffering a spate of serious reliability issues in pre-season testing.
Sauber driver Adrian Sutil believes that with the new regulations coming into play, this weekend's Australian GP could be a "lottery" as to who finishes at the front.
McLaren rookie Kevin Magnussen reckons the new regulations will place greater emphasis on driver ability than in previous seasons.
FRIDAY, 7 MARCH
McLaren boss Ron Dennis says Mercedes driver Lewis Hamilton could re-sign for the Woking-based team once they "return to the level of competiveness we have enjoyed in the past".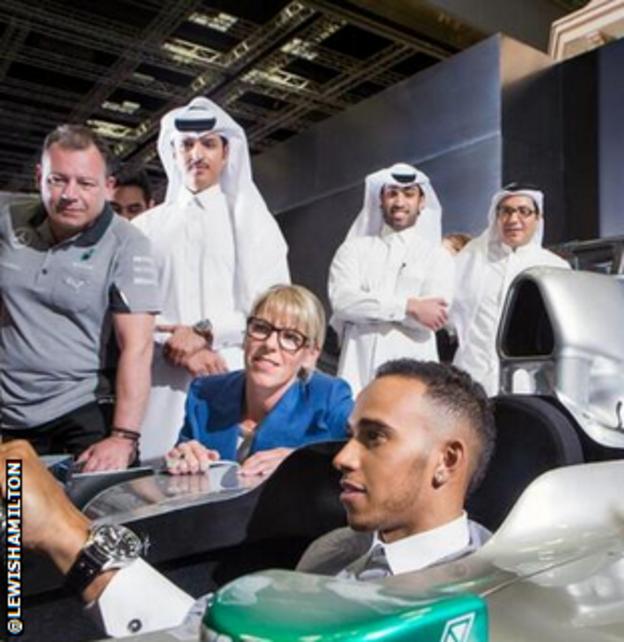 Red Bull boss Christian Horner is adamant his team can perform in this year's championship, despite posting a series of disappointing results during pre-season testing.
McLaren have confirmed they will start the new Formula 1 season without a title sponsor, but boss Ron Dennis expects to have one confirmed soon.
Long Beach City Council have failed to reach agreement over whether to bring its Californian street race back to Formula 1 when a deal with IndyCar expires in 2015.
Former HRT, Renault and Williams driver Bruno Senna believes Mercedes will triumph in this year's championship, with Ferrari to follow in second.
TUESDAY, 4 MARCH
Mercedes' former world champion Lewis Hamilton is favourite for this year's Formula 1 title, according to fellow Briton and retired F1 driver David Coulthard.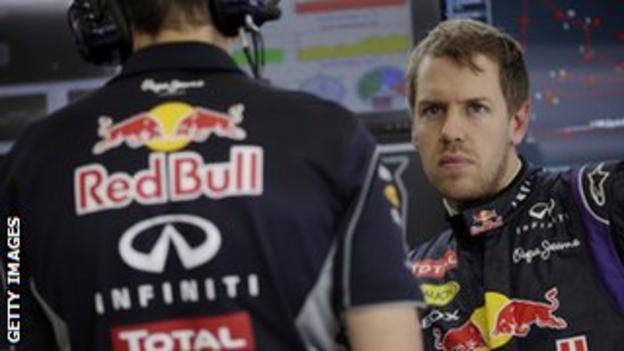 NASCAR team owner Gene Haas says he will find out in the next two weeks whether he can enter a team into Formula 1 for 2015.
World champion Sebastian Vettel admits Red Bull are trailing their rivals when it comes to pace but reckons there are "bigger problems" with the car that need sorting out.
Rob White, deputy managing director of Renault, admits the engine supplier faces an "anxious" weekend when the season starts in Australia after problems for its partner teams in testing.
SATURDAY, 1 MARCH
Renault says it needs to focus on the drivability of its power unit before it can say it is truly getting 100% out of its new V6 turbo and energy recovery system.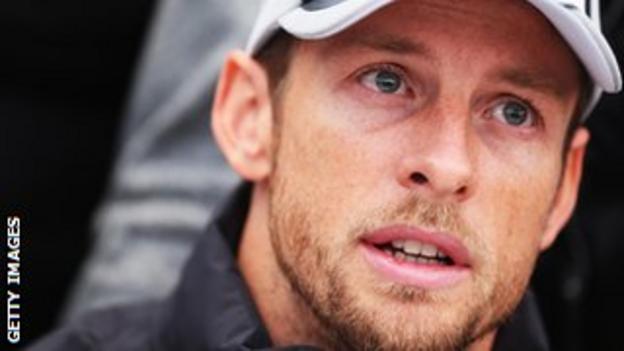 Jenson Button says McLaren is "further behind than expected" as Formula 1 heads towards the conclusion of pre-season testing in Bahrain.
Sergio Perez says he has "no idea" whether Force India are up there with Mercedes after topping the timesheets on successive days.
TUESDAY, 25 FEBRUARY
Former F1 world champion Jacques Villeneuve is to return to Indy 500 with Schmidt Peterson Motorsports.
Marussia suffered a setback on the first day of the Bahrain test because of a computer virus which meant the team completed the fewest number of laps during the four-day outing at the Sakhir circuit.
Ferrari driver Kimi Raikkonen is still unsure how competitive his team are after eight days of pre-season testing.