F1 race could be held in Azerbaijan - Bernie Ecclestone
Last updated on .From the section Formula 1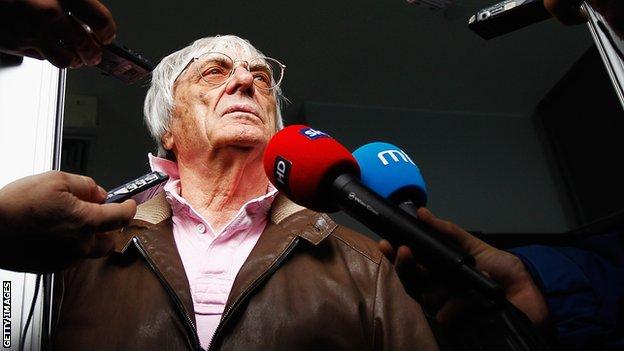 Bernie Ecclestone says a race in Azerbaijan could be on the Formula 1 calendar as early as 2015.
The F1 chief executive said discussions over a street circuit race in the capital of Baku would take place on Thursday.
The 83-year-old said: "We're having a look to see if we can get it done for next year."
Ecclestone said there would be no race in India until at least 2016 after New Delhi was cut from the 2014 schedule.
The Englishman said in November that a deal had been done for the Indian Grand Prix to return in 2015 if tax problems with the country's authorities could be overcome.
But on Wednesday he said that India would not feature on next year's race calendar.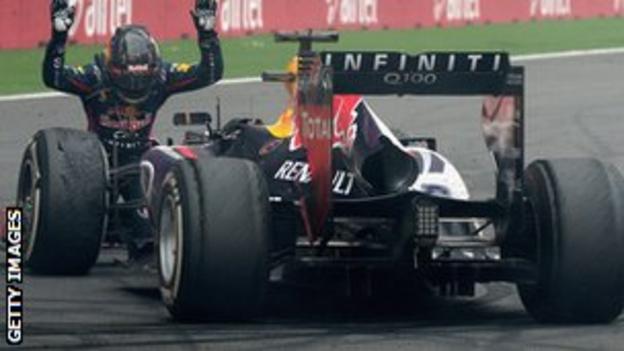 "Probably 2016. They're gradually getting over all the bureaucracy with the tax position inside the country and the general finance."
South Korea was also dropped from this year's calendar and Ecclestone said there were no plans to reinstate the race in 2015.
He said: "It's never been for next year. We've been thinking about 2016 again for them."
Russia, with a circuit threading through the Olympic Park in Sochi, is this year's new addition.
Ecclestone is confident the race will go ahead, despite international tension over the situation in Ukraine.
Asked what advice he would give to anyone with flights booked to attend the race in October, Ecclestone said: "Don't cancel."
Ecclestone said talks would be held over the Azerbaijan race, but no details were confirmed.
He said: "It's nice. Be ready, because you'll have to go. It's not particularly straightforward but it will be a street circuit."