Two new teams likely to compete from 2015, says Bernie Ecclestone
Last updated on .From the section Formula 1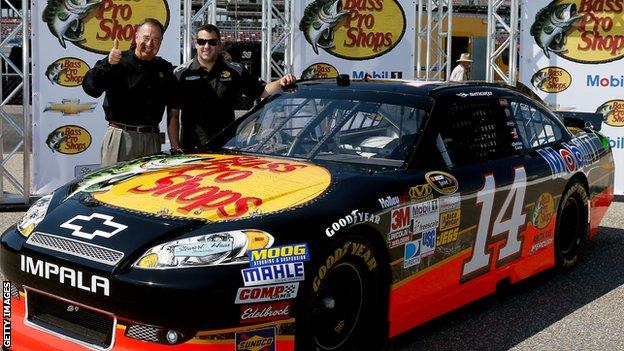 Two new teams are likely to be on the starting grid next season, says Formula 1 chief executive Bernie Ecclestone.
Motor sport's world governing body, the FIA, announced in December that it was seeking expressions of interest from potential new entrants.
Gene Haas, one half of Nascar's successful Stewart-Haas Racing team, is thought to be keen to join Formula 1.
Another newcomer could be Serbia and Germany-based StefanGP, run by former Hispania and Midland boss Colin Kolles.
Asked about Haas, Ecclestone replied: "I think they have asked to be admitted."
The 83-year-old then added: "They will be accepted, and we've also accepted another team as well, although whether they'll make it or not is another story.
"But we are happy to have another couple of teams. I've spoken to (FIA president) Jean Todt and we agreed."
The FIA was due to make a decision by the end of February but is yet to say anything officially.
The organisation is still thought to be conducting due diligence procedures before making any formal announcements about next season.