Gene Haas US Formula 1 team bid accepted from 2015 by FIA
Last updated on .From the section Formula 1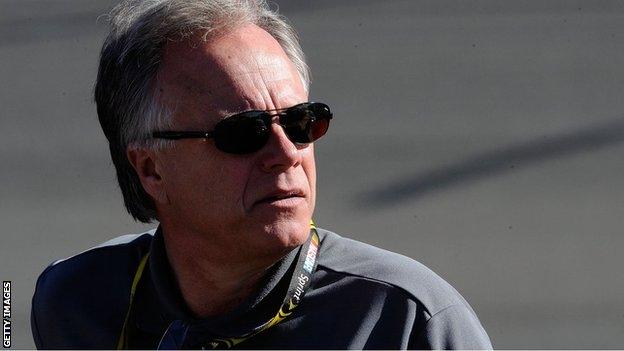 The United States is to have a team on the Formula 1 starting grid from 2015 after the FIA accepted an entry from Nascar's Gene Haas.
Haas has been accepted following a period of due diligence.
"Obviously, we're extremely pleased. It's an exciting time. Now, the really hard work begins," he said.
"It's a challenge we embrace as we work to put cars on the grid."
Haas forms one half of the Stewart-Haas Racing team based in Kannapolis, North Carolina.
He also owns factory facilities in Brussels, which are likely to be key for a European base.
The US last tried to get a team on the grid in 2010 at a time when F1 was seeking significant expansion, only for the plans to fail to come to fruition.