Formula 1 gossip and rumours from international media
Last updated on .From the section Formula 1
SUNDAY, 25 MAY
Tony Fernandes is trying to sell the Caterham F1 team and sportscar company, according to reports in Malaysia. Fernandes, who watched his team Queens Park Rangers achieve promotion to the Premier League at Wembley on Saturday, is said to be seeking £350m for the Caterham Group.
Nico Rosberg apologises for causing the yellow flags which prevented Mercedes team-mate Lewis Hamilton from taking pole position for the Monaco Grand Prix.
The veil of friendship has been wrenched from the Formula One World Championship as Lewis Hamilton appeared to threaten to drive Nico Rosberg off the track as revenge for the controversial manner in which the German took pole position for the Monaco Grand Prix.
SATURDAY, 24 MAY
Mercedes have announced a "multi-year" extension to its deal with Malaysian oil and fuel supplier Petronas, continuing a partnership that started in 2010.
Full story: www.jamesallenonf1.com
Ferrari hope to achieve a step forward with their engine at the Canadian Grand Prix in June as part of an aggressive development push.
FRIDAY, 23 MAY
Mercedes' championship leader Lewis Hamilton had to rush from his Monte Carlo apartment to Thursday's practice session at the Monaco Grand Prix after oversleeping.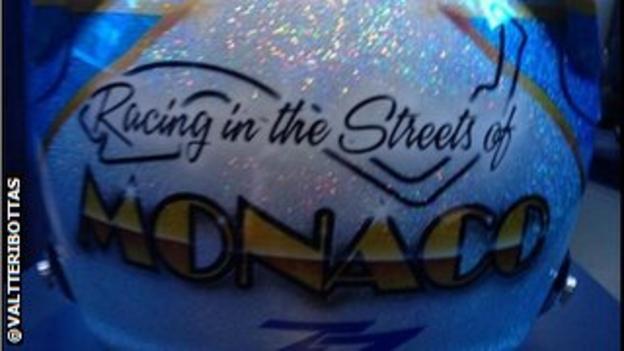 Force India driver Sergio Perez says he "feels sorry" for fans who had to wait until half an hour into Thursday's session before a car took to the track. Some fans clapped and cheered when Adrian Sutil's Sauber finally made it out from the pit-lane.
Red Bull have been forced to fall into line with the rest of the paddock as their innovative positioning of the on-board cameras on the RB10 has been outlawed by the FIA.
Red Bull driver Daniel Ricciardo says that he preferred to stand on the podium at the season-opener in Melbourne - where he was second but later disqualified - rather than pick up points and miss out on the experience at his home grand prix.
THURSDAY, 22 MAY
Fernando Alonso says he is yet to notice any changes from new Ferrari team principal Marco Mattiacci as rumours of a souring relationship between the driver and the team persist.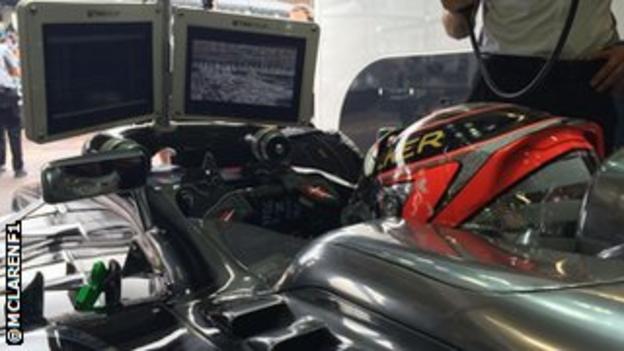 Meanwhile, Ferrari president Luca Di Montezemolo has issued a statement praising Alonso as "the best driver in the world", in light of the Spaniard's recent comments, and ruling out the possibility of a divide in the camp.
Adrian Newey, Formula 1's most pre-eminent designer, has resisted talk of a £20m overture from Ferrari to commit his future to reigning champions Red Bull as they look to end Mercedes' dominance.
Mercedes driver Lewis Hamilton has tipped fellow Briton Jenson Button and his sluggish McLaren team to turn their poor form around in Monaco on Sunday.
GP2 champion Fabio Leimer will get to test the Lotus Formula 1 2012 car in France next week as part of his prize for winning the title in the sport's support category.
TUESDAY, 20 MAY
Lewis Hamilton believes he should be dominating Mercedes Formula 1 team-mate Nico Rosberg, not just beating him. "I'm not being negative. It's just I'm a perfectionist," he said.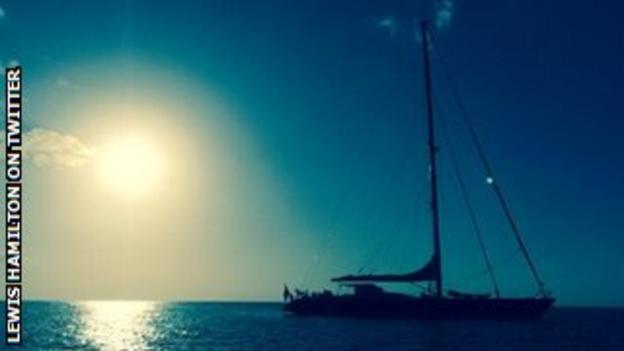 Mercedes F1 boss Toto Wolff says Rosberg could still win the championship despite Hamilton picking up victories in the last four races. Wolff said: "He's a tough guy. He's going to give it a great push. The championship is very long, and we've seen world champions in the past with three wins, or nearly world champions with three wins. It's very early days in the championship."
Jenson Button believes McLaren's Mercedes engine will be suited to Monaco. He said: "There's far less of an aerodynamic influence in Monaco, it's just about bolting as much to the car as possible in a bid to find grip, so I think the engine's influence will be greater."
Renault engine chief Rob White has dismissed suggestions that Mercedes' dominance this season is down to the split concept on its turbo engine. "It's not like it's something we didn't think of, or when we saw it we said: 'Eureka that would have been a good idea!'" he said.
MONDAY, 19 MAY
Williams driver Felipe Massa believes the technical changes brought into Formula 1 this season will make this weekend's Monaco Grand Prix "the toughest race of the season".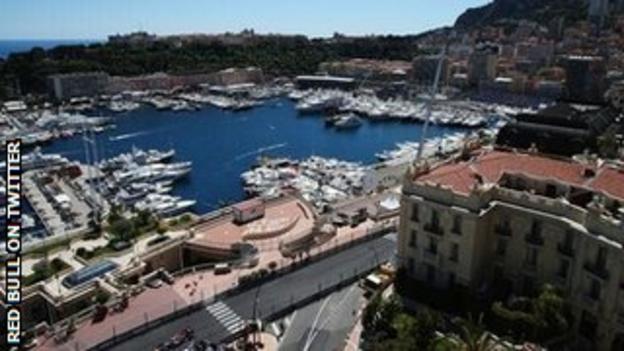 Former world champion Damon Hill believes Nico Rosberg needs to raise his game if he is going to beat Mercedes team-mate Lewis Hamilton to this year's drivers' title.
Red Bull duo Sebastian Vettel and Daniel Ricciardo look ahead to this weekend's Monaco Grand Prix as their team catch up with BBC Formula 1 pundit David Coulthard ahead of the race.
Australian Grand Prix boss Ron Walker says the sport "can't wait until next year" to sort out the lack of noise issue from the car engines.
FRIDAY, 16 MAY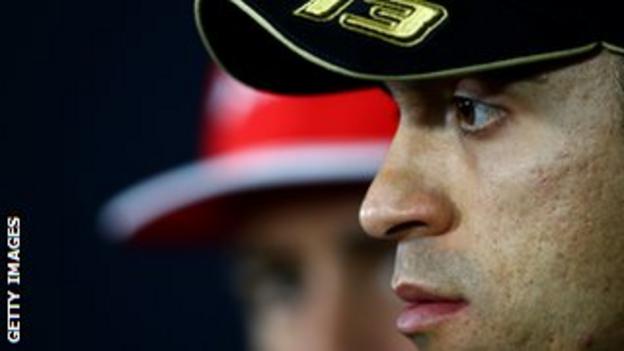 Formula 1 is making a mistake in pushing forward with radical rule changes to try to boost the sport before it knows fully what fans want, says Pirelli's Paul Hembery.
Pastor Maldonado believes Lotus made real and significant progress during this week's two-day test at the Circuit de Barcelona-Catalunya.
The FIA announces the appointment of French-owned global producer and supplier of electricity, EDF, as an official technical supplier for audit and research tests of propulsion, charging and electrical safety in motor sport.
Williams' head of vehicle performance Rob Smedley believes Red Bull has produced a "hugely impressive" car this season and that it will quickly challenge Mercedes if Renault can deliver more power.
Lotus team owner Gerard Lopez has told Renault to 'name names' after the F1 engine supplier revealed some of its customers are behind in payments.
THURSDAY, 15 MAY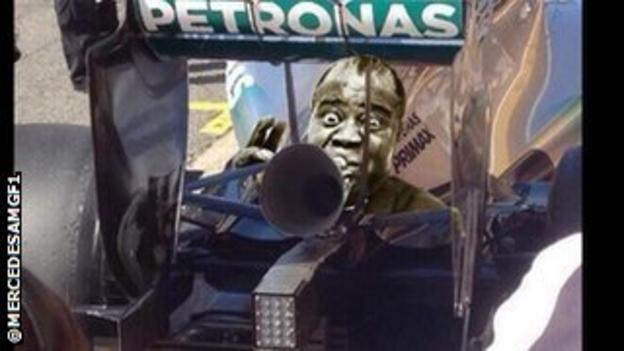 Nico Rosberg believes the prototype 'megaphone' exhaust tailpipe tried by Mercedes testing at Barcelona has made no difference to the 2014 car's sound.
Caterham withdrew from the second and final day of testing at Barcelona because of damage to the chassis of their CT05 car. Kamui Kobayashi crashed heavily in the closing stages of the first day, losing the rear of his car at high-speed through turn three and hitting the barrier.
Red Bull boss Christian Horner has pledged to "keep pushing to close that gap down" but admits Mercedes are in a "dominant position."
Susie Wolff, the 31-year-old Scottish driver currently testing for Williams in Barcelona, says she doesn't care about expectations outside of the Williams team.
Red Bull's Daniel Ricciardo admits he is enjoying getting the better of his world champion teammate Sebastien Vettel but says: "At the moment it's going well for me, but I also know that it won't be long before Seb is getting everything out of his car. He hasn't forgotten how to drive! We get on really well, for teammates, we often have breakfast together, and I would say that's unusual for teammates."
WEDNESDAY, 14 MAY
Jenson Button has dismissed talk of retirement when his McLaren contract runs out at the end of the year - with the 34-year-old declaring that he wants to race on for a 16th season.
FIA president Jean Todt says October's Russian Grand Prix will go ahead despite the political crisis in neighbouring Ukraine.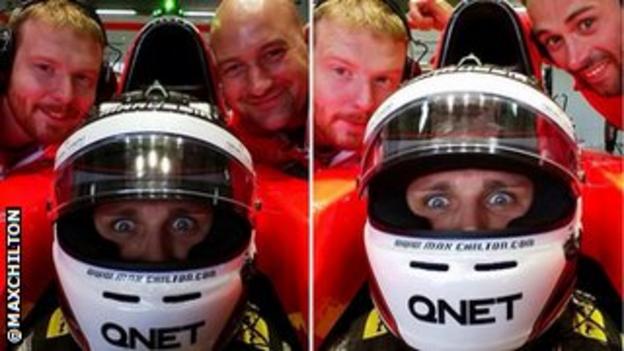 The FIA has drafted in sound engineers to ensure moves to make Formula 1 cars noisier are successful.
Suggestions of a shareholder dispute at McLaren are growing after it emerged they have not put forward a director to sit on Formula 1's board.
Kamui Kobayashi believes Caterham made progress during testing in Barcelona on Tuesday despite a crash towards the end of the session.
McLaren are ready to gamble on a radical overhaul of their car if the team's fortunes have not improved by the British Grand Prix in early July.
And Eric Boullier, McLaren's team director, insists that upgrades to the car made for last weekend's Spanish Grand Prix worked - even though the team failed to score any points for the third successive race.
TUESDAY, 13 MAY
Ferrari want to bring in Red Bull designer Adrian Newey to help improve their ailing fortunes.
FIA president Jean Todt say the cost-cutting plans suggested by Formula 1's biggest teams are a "joke".
Williams development driver Susie Wolff is set for a run out during the second two-day in-season testing session when it gets under way in Barcelona on Tuesday.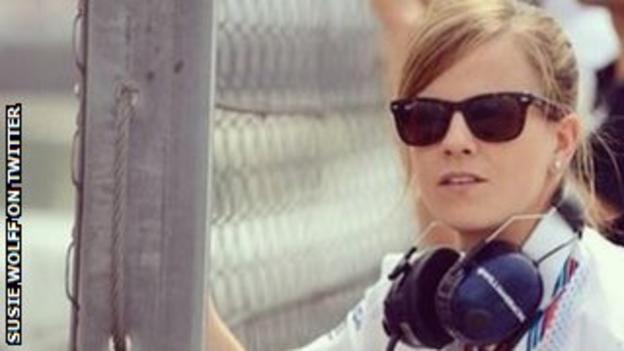 Nico Rosberg may have seen Mercedes team-mate Lewis Hamilton win a fourth successive Grand Prix last Sunday in Spain - but the German says his rival will struggle to break him down psychologically.
Hamilton says the challenge of Rosberg is like the one he faced with Fernando Alonso when the pair were together at McLaren in 2007.
Ferrari boss Marco Mattiacci says the Italian team has to "step up a gear immediately" after his first race in charge at the Spanish Grand Prix last weekend.