Nico Rosberg: Mercedes trumpet exhaust did not work

By Andrew Benson
Chief F1 writer in Barcelona
Last updated on .From the section Formula 1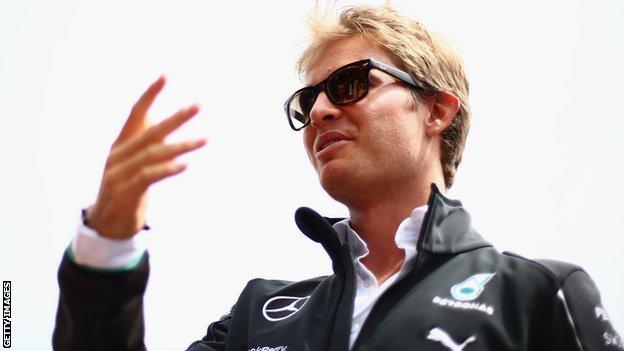 Nico Rosberg says the new trumpet exhaust his Mercedes team tested on Wednesday in Barcelona did not work.
Mercedes volunteered to design and test the new, louder exhaust following supporter complaints that the new turbo hybrid engines are too quiet.
F1 boss Bernie Ecclestone is among those concerned that quieter engines could lead to a drop in audiences.
"It didn't make it much louder so we will just have to look for another solution." Rosberg said.
"We tried the new exhaust [because] as a team we want to do good for the sport, but it wasn't a great solution. It just didn't work."
Mercedes tried out the new design at a test at the Circuit de Catalunya near Barcelona.
Rosberg did a handful of laps with the exhaust extension in the first hour of running before switching to a conventional exhaust.
The results will be analysed by governing body the FIA and then discussed with the teams.