Formula 1 gossip and rumours from international media
Last updated on .From the section Formula 1
SUNDAY, 1 JUNE
Lewis Hamilton says he will approach the Canadian Grand Prix with "even more energy and determination" after finishing second behind Mercedes team-mate Nico Rosberg in Monaco. Crash.net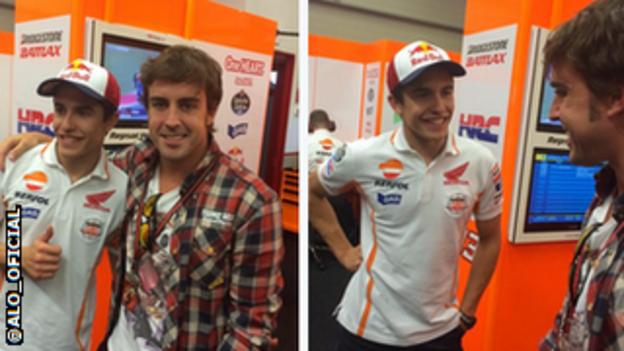 Mercedes motorsport head Toto Wolff has described the rivalry between Hamilton and Rosberg as "entertainment for the fans", but stressed that the "moment that it goes in the direction we believe is not in the spirit of Mercedes, we will act accordingly". Daily Star
Ferrari driver Kimi Raikkonen says he is not lacking motivation despite a run of poor results and has predicted his Italian team will enjoy more success before the season is out. ESPN
MotoGP world champion Marc Marquez has revealed an interest in trying out a Formula 1 car after meeting with Ferrari driver and fellow Spaniard Fernando Alonso. Fox Sports
SATURDAY, 31 MAY
Williams F1 driver Felipe Massa says the rivalry between Lewis Hamilton and Nico Rosberg of Mercedes will not prove a hindrance in the race for the F1 world championship title, such is the German team's superiority over its rivals.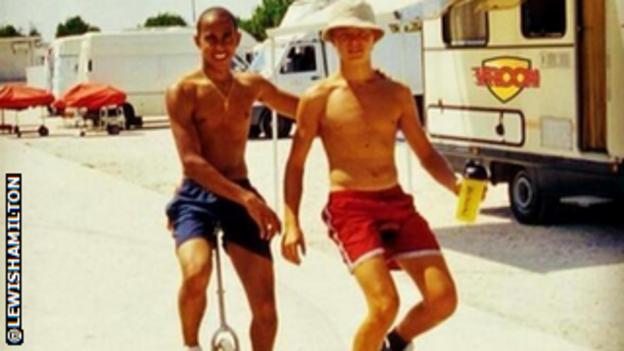 Mercedes boss Toto Wolff says the team is managing the potentially divisive relationship between Rosberg and Hamilton, and that both will be given an equal opportunity to succeed.
Hamilton has come under fire from Stevenage MPs for making "derogatory" remarks about his home town before the Monaco Grand Prix.
Ferrari will offer Red Bull chief technical officer Adrian Newey a wage of £16m and the chance to develop his own super car project in a bid to convince the Briton to join them.
Full story: Sun (subscription required)
FRIDAY, 30 MAY
Mercedes boss Toto Wolff has praised Nico Rosberg's mental strength after he regained the Formula 1 championship lead from team-mate Lewis Hamilton with victory in the Monaco GP.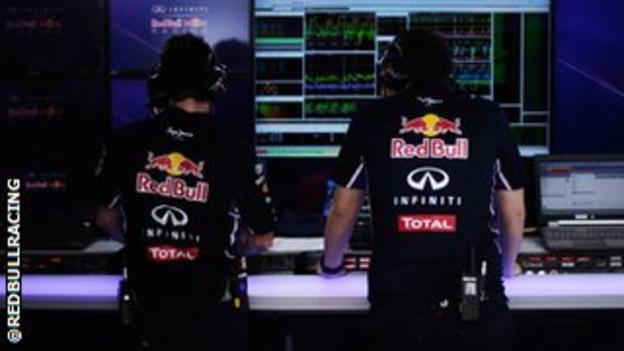 Teams are considering banning in-season testing next year as they continue discussions with governing body FIA about ways to cut costs.
McLaren have denied rumours that Japanese car manufacturer Honda, which is set to return to Formula 1 next year as McLaren's works engine supplier, are also looking into buying the Woking-based team.
McLaren driver Kevin Magnussen is suffering from "rookie syndrome" in terms of developing the car in his first season of F1, according to the team's racing director Eric Boullier.
THURSDAY, 29 MAY
Ferrari driver Kimi Raikkonen has ruled out any chance of winning the title this season, believing the Mercedes cars are "too fast".
Full story: Aftenposten (in Norwegian)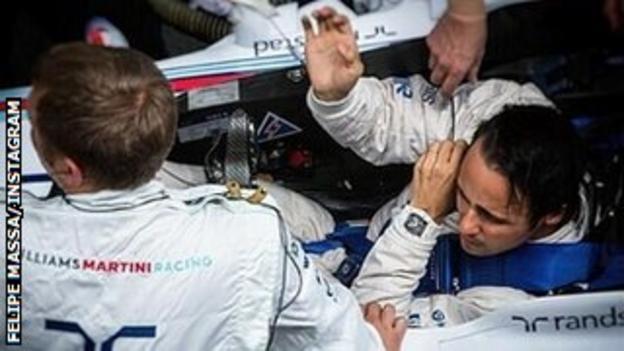 Red Bull boss Christian Horner believes his team can finally challenge the all-conquering Mercedes team, following a strong showing at Sunday's Monaco Grand Prix.
Mercedes driver Lewis Hamilton believes he learned lessons throughout his troubled Monaco Grand Prix weekend and says he feels "stronger mentally this year than ever before".
Double world champion Mika Hakkinen says Hamilton should learn to lose with dignity and should consider apologising to his Mercedes' team-mate Nico Rosberg.
Full story: Ilta Sanomat (in Finnish)
WEDNESDAY, 28 MAY
Former Formula 1 driver Derek Warwick, the steward who cleared Mercedes driver Nico Rosberg of cheating at the Monaco Grand Prix, has urged Lewis Hamilton to "man up" over the decision and move on.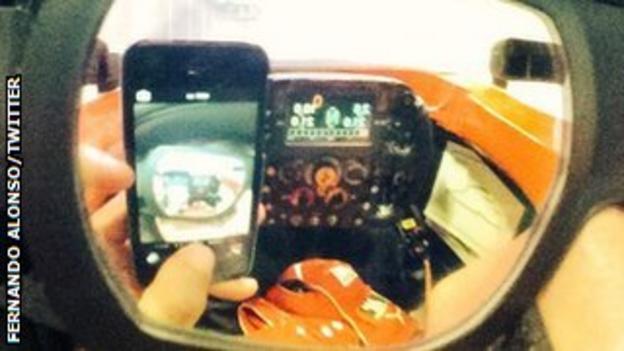 Rosberg believes he can rebuild his strained relationship with Mercedes' team-mate and title rival Hamilton.
German World Cup squad members Julian Draxler and Benedikt Howedes were involved in a car accident while filming a promotional advert with Rosberg.
Red Bull team principal Christian Horner backs Sebastian Vettel to emerge from one of the worst slumps of his career.
TUESDAY, 27 MAY
Former Formula 1 driver David Coulthard thinks Nico Rosberg's fractious relationship with Mercedes' team-mate Lewis Hamilton will revive interest in the sport.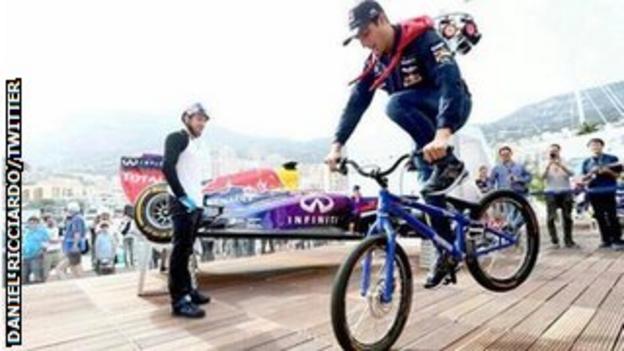 Jenson Button believes his former McLaren team-mate Hamilton will 'blitz' Nico Rosberg in the Canadian Grand Prix in two weeks' time.
Mercedes boss Toto Wolff says he will step in if he feels the feud between Hamilton and Rosberg threatens to get out of hand.
Former Formula 1 team owner Eddie Jordan says Peter Sauber should sell up and follow him into retirement from the sport.