Points in Monaco are like a win for Marussia says Allan McNish

By Allan McNish
BBC F1 analyst
Last updated on .From the section Formula 1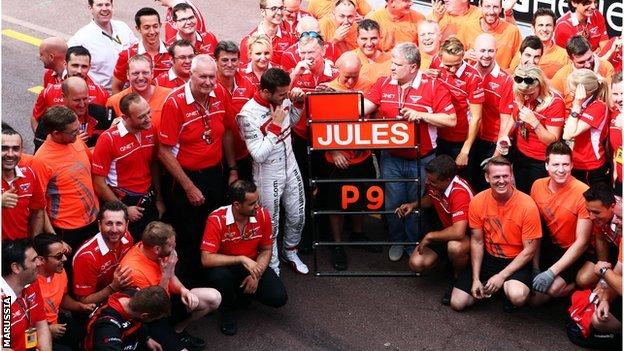 Jules Bianchi's ninth place in Sunday's Monaco Grand Prix is like a grand prix victory for his Marussia team.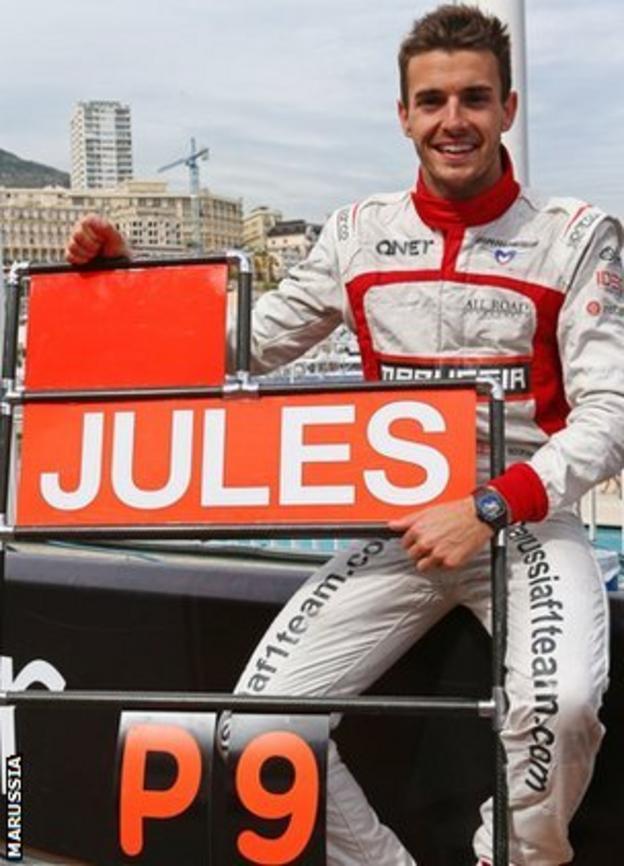 It was their first points finish since the team joined the sport more than four years ago and was a deserved reward for their dogged determination and never-say-die attitude.
They have kept their head down, kept fighting and always had a smile on their face, even in adversity.
They are one of the best liked teams in the paddock and you could see how much respect their rivals had for them in Monaco when competitors headed over to offer their congratulations in the pit lane.
I think they will be pleased with the way their drivers have performed in Monaco and across the season so far. In Monte Carlo, Bianchi really grabbed a hold of the car; he hustled it.
I was impressed with the way Bianchi saw an opportunity to pass Kamui Kobayashi, after the Japanese was passed by Kimi Raikkonen, and he took it.
He wasn't frightened of a little wheel-to-wheel action. When there was a sniff of glory, he was on it straight away.
Max Chilton has had a strong season too and is still on that run of finishes since his debut last season. This year, he has been matching, and sometimes beating, his team-mate, both in qualifying and the race - Chilton set the sixth fastest lap in the race in Monaco - and he feels he has more to come.
The early days
When the team entered the sport as Virgin Racing in 2010, along with two other new teams, they had dreams of being competitive - if not in their first year then soon after.
The reality proved more difficult. Marussia have spent most of their time in Formula 1 battling at the back of the field against Caterham, who entered the sport at the same time, and have at times been two seconds off the pace of the midfield teams.
The Virgin team received a financial boost when Russian carmaker Marussia Motors bought a controlling interest, and the Banbury-based outfit was rebranded as Marussia in 2012.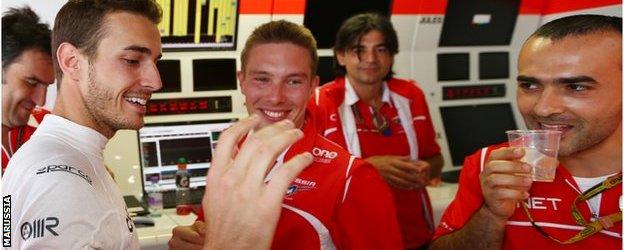 However, they still operate on a significantly lower budget than their rivals. While the likes of Red Bull, Ferrari and Mercedes spend more than £200m a year on their F1 programmes, Marussia operate on less than a third of that.
And while Mercedes have around 600 staff, Marussia have fewer than 200.
They have made advances, but to come away after four years of racing without a point - given points go down to 10th place these days - is tough to deal with.
It is no surprise questions were being asked about their future. Would they ever be in a position to challenge? Could they ever make up the gap to the midfield teams?
What has changed?
This year, however, they have taken a step forward. There may be something in the fact they have kept the same people at the top of the tree - team principal John Booth, chief executive Graeme Lowdon and driver development manager Marc Hynes - have been there from the beginning.
Crucially, they have also strengthened well with Francesco Nenci joining this season. He was one of the race engineers at Sauber and he was my data engineer at Toyota. He has been in F1 for a long time and has a great deal of experience with a team that had being fighting further up the front in 2013.
I have the strong impression this is just the start for Marussia.
There were positive signs last month in the test at Barcelona following the Spanish Grand Prix. The team made some suspension developments to the car - not many, because they don't have the development budget for it, but while the changes were cheap they were very beneficial in terms of lap time.
That extra competitiveness not only moved them ahead of Caterham in terms of performance this year, they have also leapfrogged Sauber in terms of position with ninth place in the constructors' championship as a result of their Monaco performance.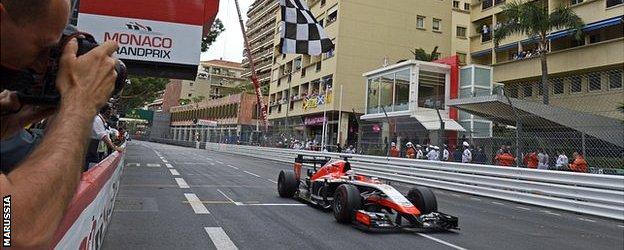 What does this mean for the team?
Those two World Championship points will propel them into a position where financially they'll be in a much better place and, crucially, it will allow them to build on their ninth place in Monaco and continue to try to close the gap to the rest of the field.
If they can hold on to that ninth place in the constructors' championship, they could get around £30m in prize money, which is nearly half their budget, and that will be a huge boost. It will directly impact on their ability to improve the car and the team and give them a better chance of moving up the ladder in the future.
For me, it's not just a gain financially, it's a big gain in terms of confidence. I think Marussia it will be very tough to repeat the Monaco result in Montreal, which hosts next weekend's Canadian Grand Prix, but without doubt the motivation will be sky high.
This is the start of the future for the team.
Allan McNish was talking to BBC Sport's Lawrence Barretto