Formula 1 gossip and rumours from international media
Last updated on .From the section Formula 1
SATURDAY, 14 JUNE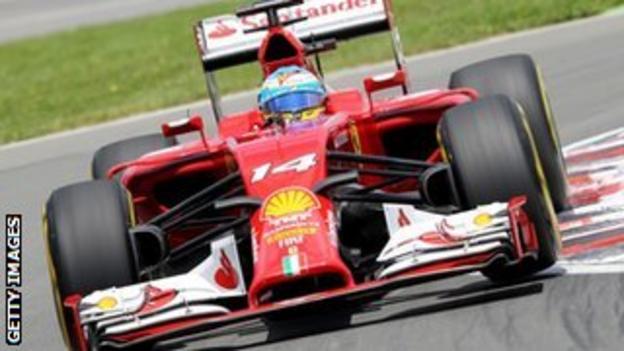 McLaren driver Jenson Button was forced to pull out of an appearance on the Graham Norton Show on BBC Television after he suffered an allergic reaction following a wasp sting. Daily Mail
Ferrari chairman Luca di Montezemolo may pull his team out of Formula 1 because it "isn't working" and the Italian firm may switch to sports-car competition. Wall Street Journal.
Ferrari team principal Marco Mattiachi is set to restructure the team after their disappointing performances over the season so far. Crash.net
Formula 1 is set to introduce a new fire safety system that will prevent a repeat of the kind of fuel blaze that hit the Williams garage at the 2012 Spanish Grand Prix. Autosport
FRIDAY, 13 JUNE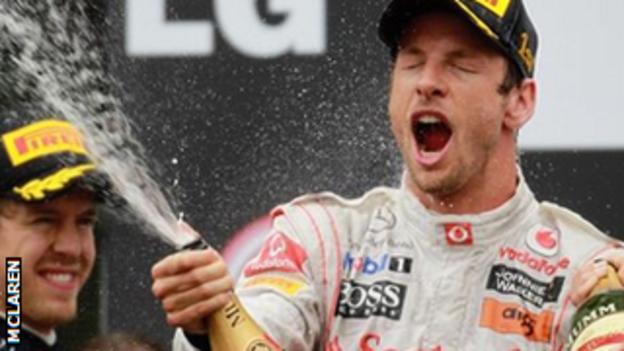 Caterham's Formula 1 foray could be over before the upcoming 2014 Austrian Grand Prix on 22 June. Team owner Tony Fernandes recently denied he had put the team up for sale. Wheels 24
Mercedes driver Lewis Hamilton has been spotted visiting Ferrari's Maranello headquarters. In Autonews
The numberplate "F1" is up for sale for an astonishing £10m - six years after it was bought for a mere £440,000. the Telegraph
In the wake of his first race win in Canada, former F1 driver Gerhard Berger is backing Daniel Ricciardo to win a drivers' championship title. Planet F1
THURSDAY, 12 JUNE
Magny Cours boss Serge Saulnier says a deal to take Formula 1 back to France is very close after positive discussions with FOM (Formula One Management). F1 Today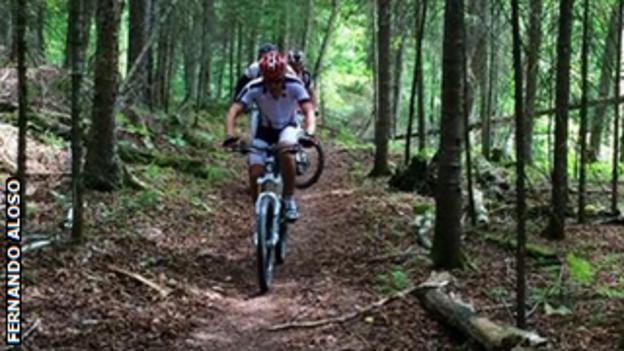 However, when F1 chief executive Bernie Ecclestone was asked about a possible French Grand Prix in 2015, he told Reuters: "No. They'll knock at the door but I don't think we can do anything."
Gene Haas now wants a technical partnership with a current Formula 1 manufacturer to get his new team on the 2016 grid, having decided against plans to use the Dallara chassis. Autosport
Mercedes Formula 1 team boss Toto Wolff has dismissed reports they are keen on signing Ferrari's Fernando Alonso. F1 Today
WEDNESDAY, 11 JUNE
World champion Sebastian Vettel has refused to commit his long-term future to Red Bull after designer Adrian Newey's shock decision to take a step back from his role with the team. Daily Mirror
But Red Bull are confident Vettel will stay with the team despite Newey's plans.Autosport
Lewis Hamilton will spend extra time in the Mercedes simulator ahead of the forthcoming Austrian Grand Prix because he knows little about the circuit. Guardian
Bahrain is to be dropped as a pre-season testing venue for 2015 - a move designed to help teams cut costs and avoid the logistical difficulties of testing so far from their European bases. All three pre-season tests will take place in Spain, the first at Jerez and the remaining two at Barcelona. www.pitpass.com
TUESDAY, 10 JUNE
The row over who is to blame for the crash between Force India's Sergio Perez and Williams' Felipe Massa at the Canadian GP in Montreal is continuing. Rob Smedley, head of vehicle performance at Williams, is the latest to have his say as he criticises the fact that Perez was still on the track when the incident occurred. Autosport.com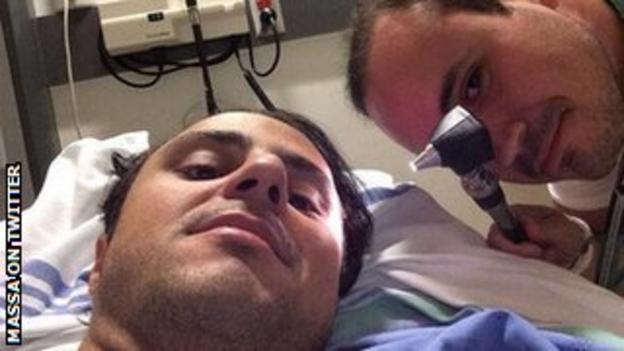 Mercedes boss Toto Wolff expects Lewis Hamilton to bounce back from his Canadian GP failure and reassert his title challenge, with his drivers' championship battle against his team-mate going down to the final race in Abu Dhabi. www.espnf1.com
Hamilton has taken his retirement from the Canada race philosophically but has promised to bounce back to close the gap on Rosberg. Daily Mirror
Ferrari boss Marco Mattiacci has urged the team not to panic, despite the Italian outfit's continued struggles at the Canadian GP. www.pitpass.com
McLaren and Red Bull have agreed a deal in principle to end the legal dispute over aerodynamics expert Dan Fallows, who was set to move to the former from the latter before changing his mind. Autosport.com
MONDAY, 9 JUNE
Olympic sailing legend Sir Ben Ainsley wants Red Bull's Adrian Newey to design an America's Cup-winning boat for Great Britain. Daily Mail.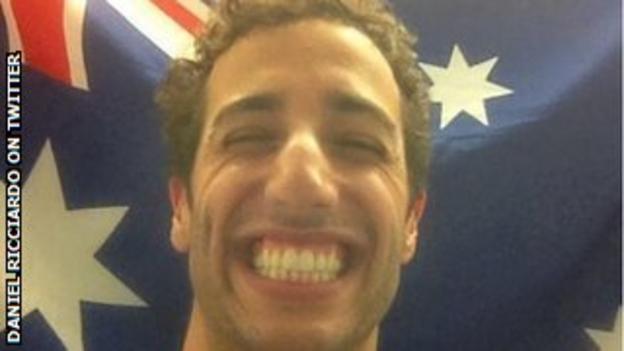 Red Bull's decision to sign up Newey on a new contract to cover varied projects has scuppered an approach from Ferrari. Guardian
Canadian Grand Prix winner Daniel Ricciardo used his Twitter account to sum up his feelings after his first career win.
Ferrari have dismissed rumours that they are to get rid of driver Kimi Raikkonen, 34, for a second time. Sports Bild
SATURDAY, 7 JUNE
Jenson Button has dismissed reports of his retirement and claims Formula 1 "is his life". Daily Mirror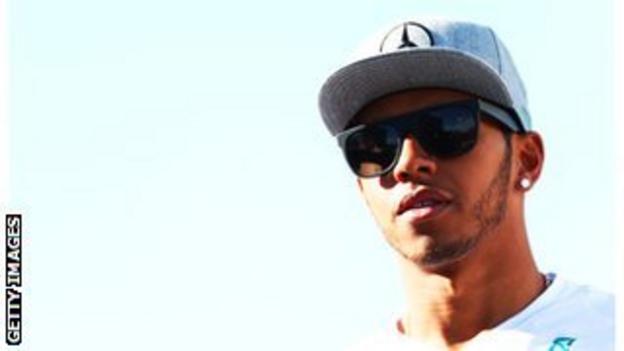 McLaren have contacted Lewis Hamilton about the prospect of a shock return to the team that first nurtured his talent. Daily Mail
Red Bull boss Christian Horner has announced they will be staying with Renault power in 2015. Grandprix.com
F1's smaller teams are not convinced that a proposal to reduce Friday's practice sessions before races, which could result in just a single 90-minute session taking place, will reduce their running costs. Autosport.com
Ferrari have already turned their attentions to the 2015 season because of Mercedes' dominance of the F1 season so far. Grandprix.com
THURSDAY, 5 JUNE
Jenson Button has backed Lewis Hamilton to "destroy" Nico Rosberg when the Mercedes pair resume their Formula One world title battle at this weekend's Canadian Grand Prix. Daily Mail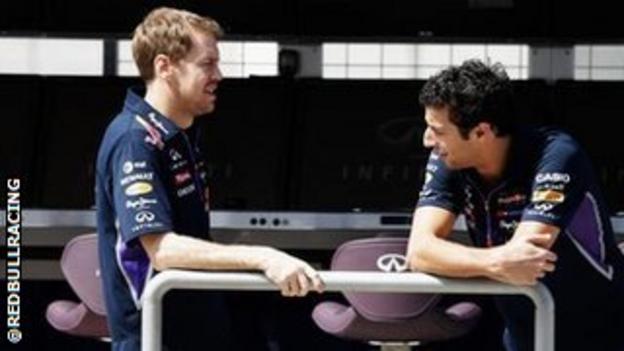 Fernando Alonso is unsure whether Ferrari can close the gap on pacesetters Mercedes in Montreal, because development of his car has been inconsistent. Mercedes lead the constructors World Championship with 240 points, with Ferrari trailing in third with 78 points. Autosport.com
Marshals have been trained more thoroughly than before ahead of this weekend's Canadian Grand Prix, 12 months after a track marshal was crushed by a recovery vehicle as he helped to move Esteban Gutierrez's retired Sauber in Montreal. Grandprix.com
Pastor Maldonado is keen to erase memories of a frustrating Monaco weekend by scoring his first points for Lotus in Canada this weekend. Crash.net
WEDNESDAY, 4 JUNE
Mercedes team boss Toto Wolff has warned drivers Nico Rosberg and Lewis Hamilton that an on-track clash would result in team orders being implemented this year. ESPNf1.com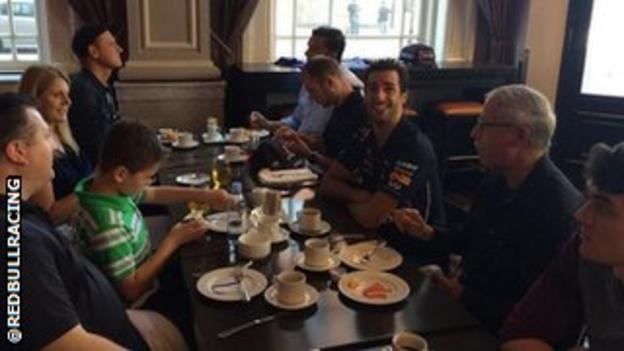 Kimi Raikkonen's disappointing start to the season is not due to bad luck, the former F1 world champion is just driving too slowly, say his Ferrari team. Daily Telegraph
Gene Haas, co-owner of successful NASCAR outfit Stewart-Haas Racing, has confirmed his team will join Formula 1 in 2016 and that he is considering locating his European headquarters in England. Forbes
Red Bull are bracing themselves for another tough race in Canada this weekend, as they expect the Montreal circuit to better suit the Mercedes-engined teams. Autosport.com
MONDAY, 2 JUNE
Four-time Formula 1 world champion Alain Prost believes the sport has become too restricted and too regulated and has lost the "emotion" needed to engage new fans. Crash.net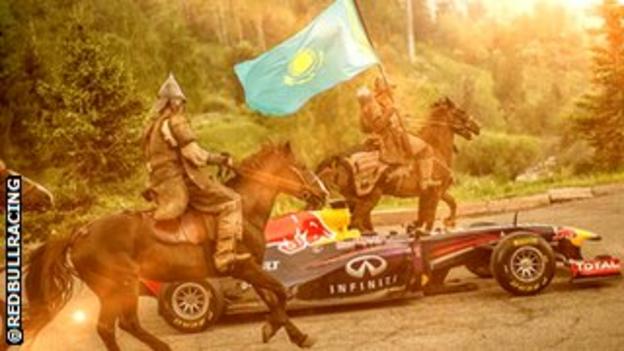 Bernie Ecclestone does not think fashion industry tycoon and motorsport enthusiast Lawrence Stroll, whose 15 year-old son is a member of Ferrari's driver academy, will make a $1.5bn investment in Formula 1 as has been suggested. Forbes
Formula 1 world champion Sebastian Vettel expects to pick up engine penalties later in the 2014 season as Red Bulls' poor run of reliability means they could need more replacement parts than the rules allow. Auto Motor und Sport (in German)
Formula 1 looks set to abolish the current fuel flow sensor, which came under fire from Red Bull following Daniel Ricciardo's disqualification in Melbourne, and debut an all-new version during the 2014 season, according to Racecar Engineering. Grandprix.com